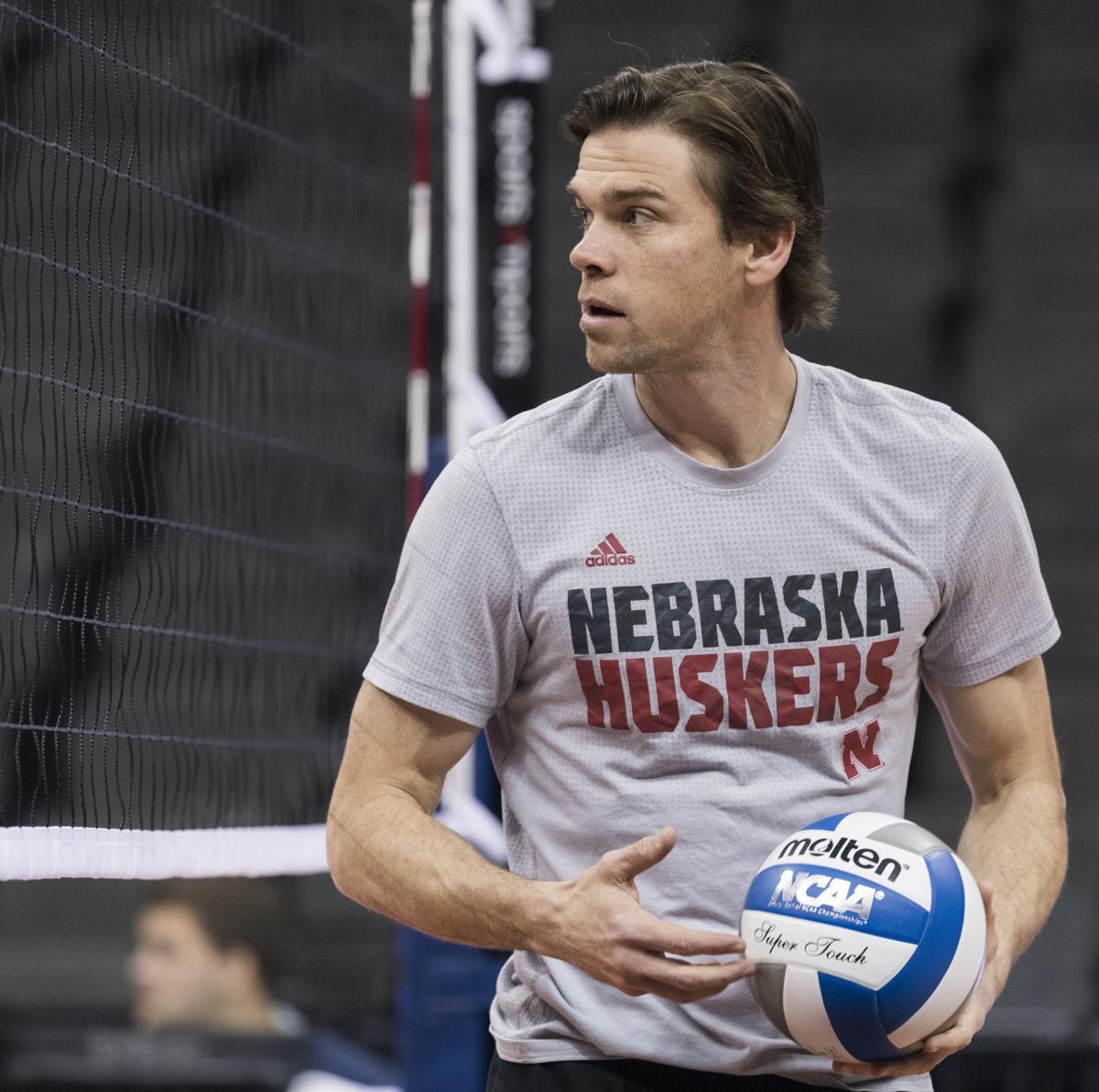 Even for athletes and coaches who have experienced many high-level events and competitions, the Olympic Games are something different.
Nebraska volleyball associate head coach Tyler Hildebrand felt that when he attended the Olympics in Rio de Janeiro in 2016 as the coach for the men's beach volleyball team of Jake Gibb and Casey Patterson.
"It's so big," Hildebrand said. "Everyone says it, but the whole world is there and you're seeing everyone and walking around the village and you're like, 'Oh, there is Serena Williams, there's Novak Djokovic.' So that's all cool and fun, but you got to try and stay focused. It's unlike any other tournament you go to. But it's just really cool. I walked in the opening ceremony, and I don't even have words to describe that."
Hildebrand is back at the Olympics again this year in Tokyo working with all four of the United States men's and women's beach teams. Hildebrand is the director of coaching/head coach for the USA Volleyball beach national team program.
Each of the beach pairs has its own coach, but Hildebrand works to improve the overall beach national team.
Hildebrand will return from the Olympics on Aug. 8, just in time to be at Nebraska's first practice on Aug. 9.
Hildebrand was busy working for Nebraska at summer camps and in recruiting right up until the day he left for Tokyo. Also, two days before he left he and his wife Kristin had their second child, a girl.
For several years Hildebrand has worked to improve Team USA in beach volleyball. While Kerri Walsh Jennings and Misty May dominating the sport for many years made it seem like the U.S. was great in the sport, there was lots of room for overall improvement for both the men's and women's teams.
Hildebrand helped create a performance team that includes strength coaches, athletic trainers and analytics coaches.
"Now we have a performance team, just like we have here at Nebraska," Hildebrand said.
It's an interesting balancing act for Hildebrand because the U.S. players are competing against each other to qualify for the Olympics, and then medal once they get there.
"I'm a general manager, a consultant, a coach," Hildebrand said. "It just kind of depends on what each team needs."
Hildebrand was hired as Nebraska's associate head coach in January 2020, with plans that he would join the Huskers after the 2020 Olympics. After the Olympics was delayed one year the beach volleyball coaches still wanted to continue working with Hildebrand through the Olympics, even though he'd only be available on a limited basis. His position with USA beach volleyball hasn't been filled.
When Hildebrand was working with the beach national team full-time he recruited Olympian Sarah Sponcil to the sport. She played both indoor and beach volleyball at UCLA. She was also looking at playing indoor volleyball with the national team and coach Karch Kiraly.
"I said the cool thing about beach is if you're good enough you go (to the Olympics)," Hildebrand said. "It's not going to be my choice or Karch's choice. If you're good enough and you get the wins and qualify objectively you can go to the 2020 Olympics. This was in 2018."
Sponcil and partner Kelly Claes won the final two qualifying events to get the final spot at the Olympics.
The other women's team of April Ross and Alix Klineman are ranked No. 5 in the world.
Hildebrand is staying in the Olympic village with the players and coaches. During the matches, coaches can't communicate with the players, so the meetings before and after the matches are extra important.
The unique dynamics of bringing pro beach volleyball players and coaches together to improve the sport in the U.S. has made Hildebrand a better coach, which should serve him well at Nebraska. Before he could try and coach any of the U.S. players he had to form a good relationship with the players and their personal coaches.
"For me you really learn that influence is more important than power," Hildebrand said. "And you learn how to influence. And once you've earned that spot at the table it's almost better because it wasn't given to you."
Hildebrand was looking forward to the Olympics, but said it wouldn't quite be the same without fans in attendance due to COVID-19 restrictions.
"This is going to be a unique experience because of no fans," Hildebrand said. "That's kind of what the Olympics is about, having the world watching these events. We just went through a (college) season without fans. It's not why you're doing it necessarily, but I don't know if I would have got into sports without the fans. That's one of the reasons I'm (at Nebraska)."
The centerpiece: The stories that have highlighted the Journal Star's sports sections in July
The big headline. The big photo. The centerpiece. We've collected the stories that have stood out the most this month.