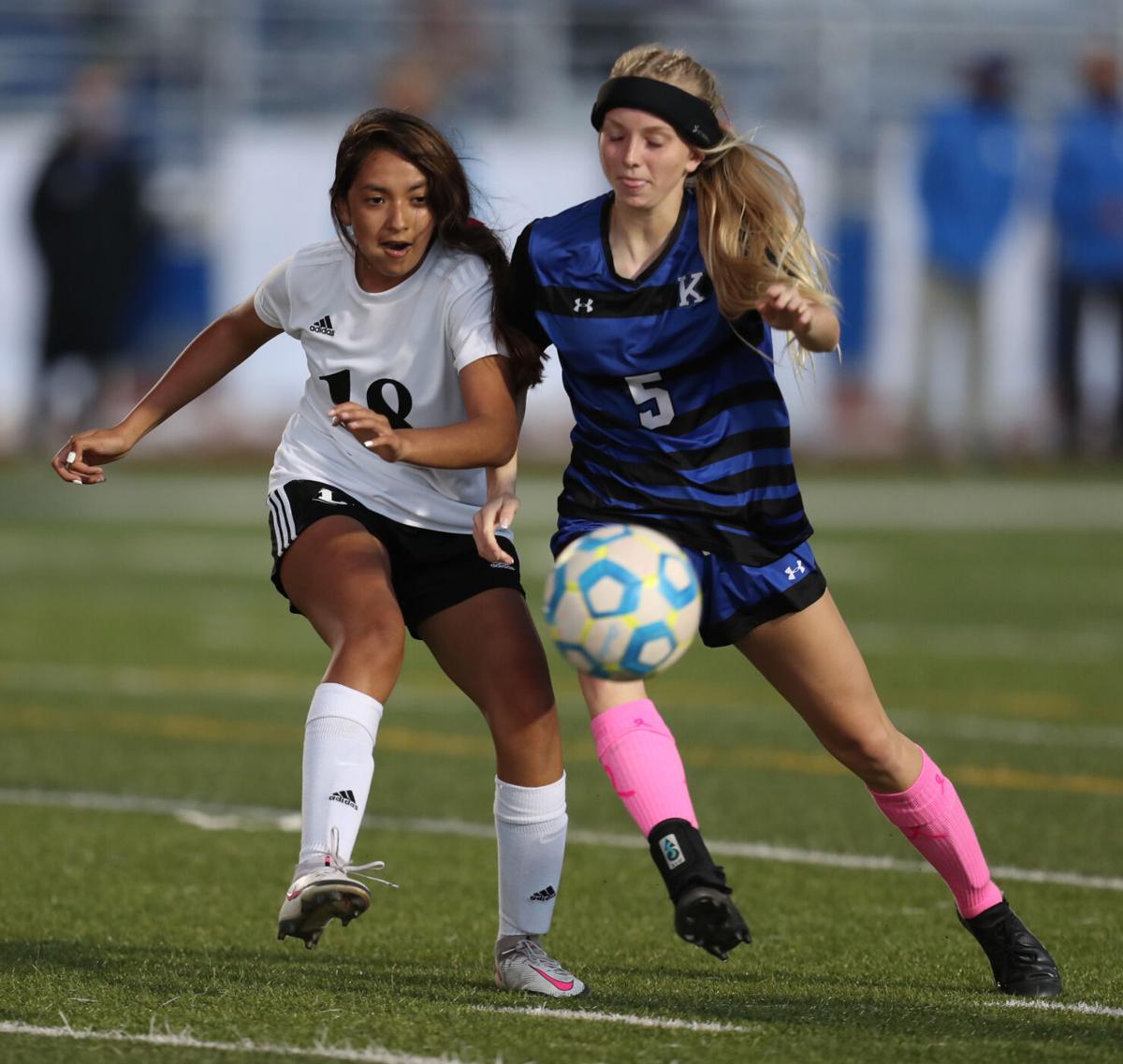 KEARNEY — The Kearney High girls soccer team still might be trying to find its rhythm offensively but yet the Bearcats pulled away with a 1-0 victory over Lexington on Tuesday.
"Lexington is actually an impressive group," KHS coach Lerrin Rowe said. "We kind've seen it coming down the pipeline that they were going to be a competitive group of girls. They have a great senior class, leading the way. So we knew it was going to be a tough one."
It was a defensive matchup throughout as neither team scored in the first 30 minutes. However, the Bearcats had more scoring opportunities but failed to get the ball in the net. Kearney recorded 25 shots-on-goal. Lexington's goalkeeper, Alyssa Winters, finished with 24 saves for the Minutemaids.
"Right now we're kind plaguing ourselves," Rowe said. "We're getting 20 to 30 shots on goal and we just couldn't find a way to finish. We just tell girls we need to settle in. We got to find the net. I think when that starts aligning, I think we're going to be a lot better off."
At the 10:30 mark, Kierstyn Garner scored Kearney's first and only goal of the day.
"It was a well-earned goal," Rowe said. "I mean she's been working her butt off to get one and she has the luck tonight."
The Bearcats (4-3) kept battling defensively through to the second half. Rowe mentioned how the Bearcats struggle against teams that run a 4-5-1 scheme.
"A lot of teams — when they try to keep it a close game and they know maybe they won't get as many shots off," Rowe said. "They play like a 4-5-1 and were exactly how we thought they would. They came here and did that. We keep telling the girls when other teams see you struggle in the 4-5-1, what are they going to play now? They are going to play 4-5-1. We've just got to find a way to finish and once we get those things aligned we're going to be rocking and rolling."
Kearney will be on the road to take on Fremont at 4:30 p.m. Thursday.