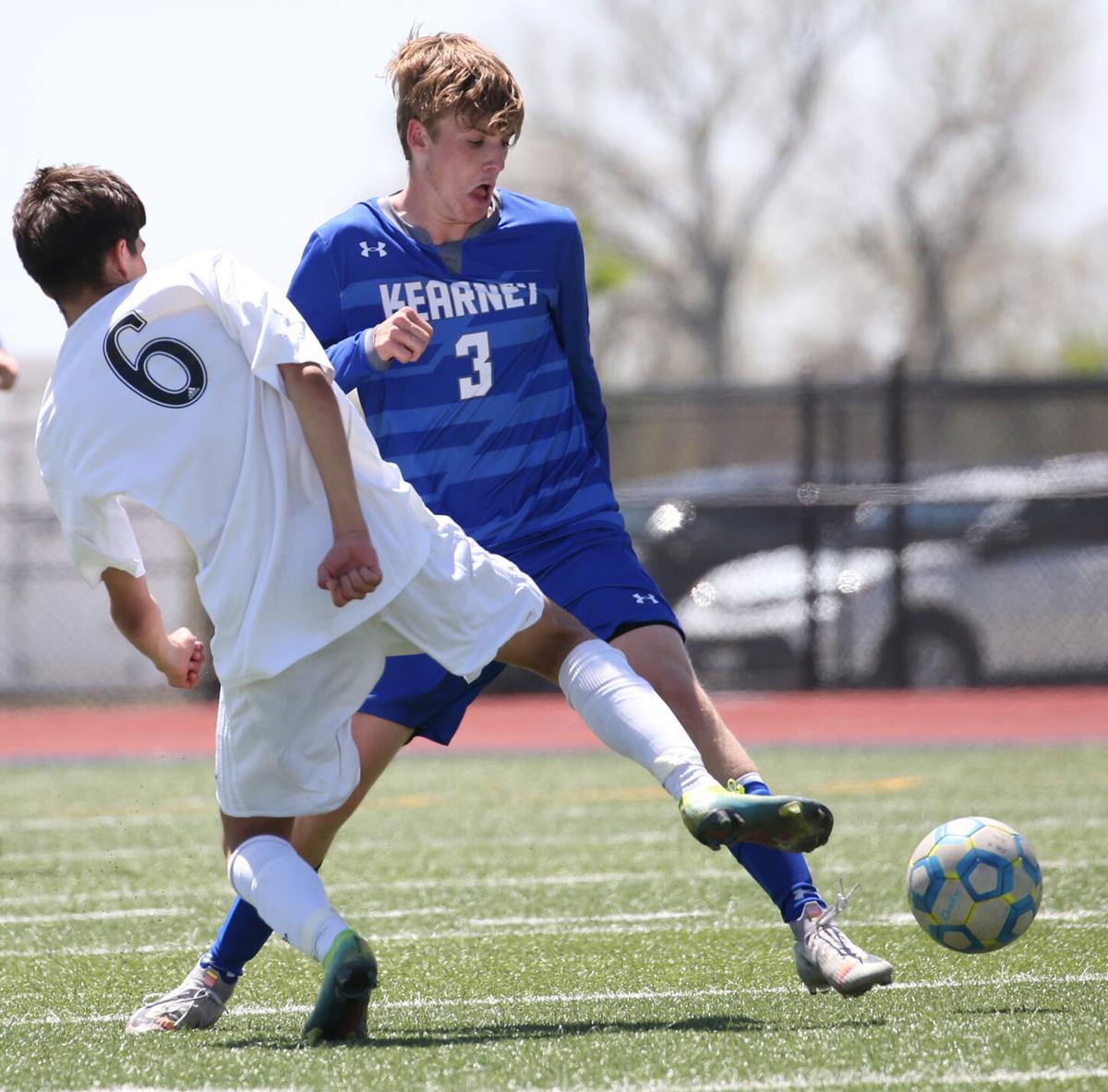 KEARNEY — Omaha Burke nailed all five shots in the shootout Saturday afternoon to defeat Kearney High 2-1, ending the Bearcats' season in the semifinals of the district tournament.
"I'm sad for our kids. It's a tough loss anytime but when you lose in a shootout on your own field in the district tournament, it stinks, especially for our seniors," KHS coach Scott Steinbrook said.
The Bulldogs (11-8), using only one substitute the entire 100 minutes on a hot and windy day, advanced to the district final against the winner of today's Millard South/Omaha Central game. Kearney ends the season at 9-7.
"This game is a microcosm of our entire season. We play our hearts out, feel like we played really well in stretches and just didn't have anything to show for it on the scoreboard," Steinbrook said.
Burke scored first in the 17th minute as Renedy Kafweko found the back of the net after the ball bounced off a Kearney player following a corner kick.
It wasn't the start Steinbrook wanted to see.
"Our game plan was to come out with super high energy, super high pressure. Even if we don't score in that first 10 or 15 minutes, we just want to set the tone for the game. Unfortunately the tone kind of got set in an opposite direction where Burke was the more aggressive team even playing into the wind," he said.
Kearney answered 14 minutes later on a goal by Ashton Calcaterra with the assist going to Ryland Garrett.
But that was all the Bearcats could get on the board despite having the advantage of a 20-mph wind at their backs.
Steinbrook believed the Bulldogs, who have had an up-and-down year, probably had many doubts they could win on the road after a long bus ride. But they gained confidence as the game went on.
"The longer we kind of let them hang around, you could feel it that they just believed they had a shot," he said. "We didn't really ever put that doubt into their mind except maybe there was a stretch there in the second half where we kind of had them on the ropes, but it's the story of our season. We just couldn't find it back in the net."
The overtime and ensuing shootout were the first for Kearney this year.
"You get into a shootout and guys are physically fatigued, guys are mentally fatigued and you just don't know how things are going to go," Steinbrook said. "In practice you can try to simulate pressure … but until you step to the line or from a goalie's perspective, you step on the line and you're trying to save one, you don't know what it feels like until you're in the moment."