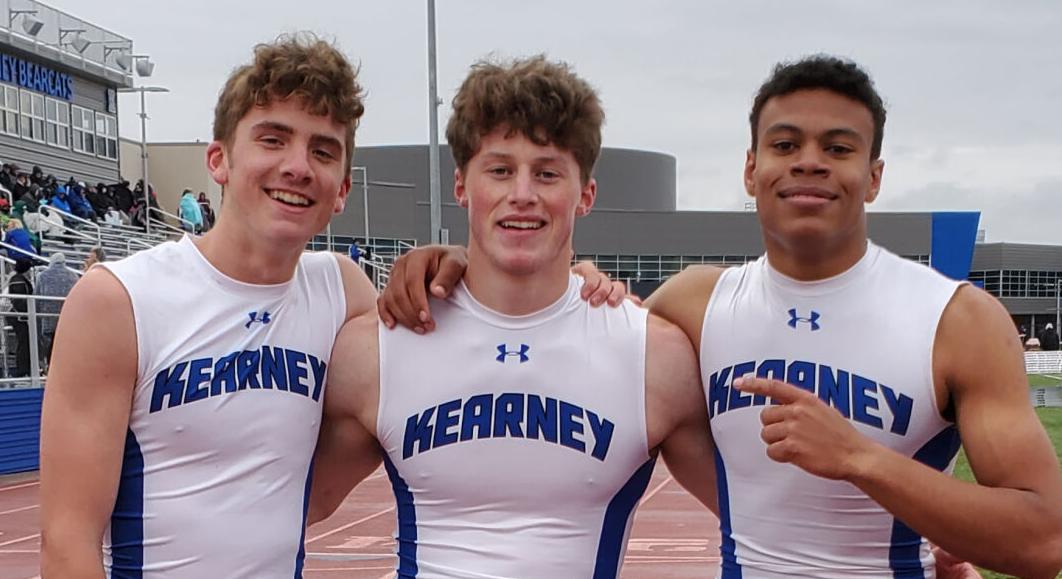 KEARNEY — As 2021 comes to an end, let's relive the fondest memories in Hub Territory high school sports.
Records were broken, championships were won and moments were cherished in the Kearney and area communities. While there were plenty of moments to share, here are my highlights of 2021.
- Feb 19, Thiele the Deal: Kearney Catholic is known for having spot-up shooters. Blake Thiele was one of them. On Feb. 19, Thiele knocks down a corner-three with five seconds left in the fourth quarter to beat Adams Central in their season finale. Kearney Catholic ended the regular season in a dominating fashion at 23-2, but was, unfortunately, one-and-done in their state appearance.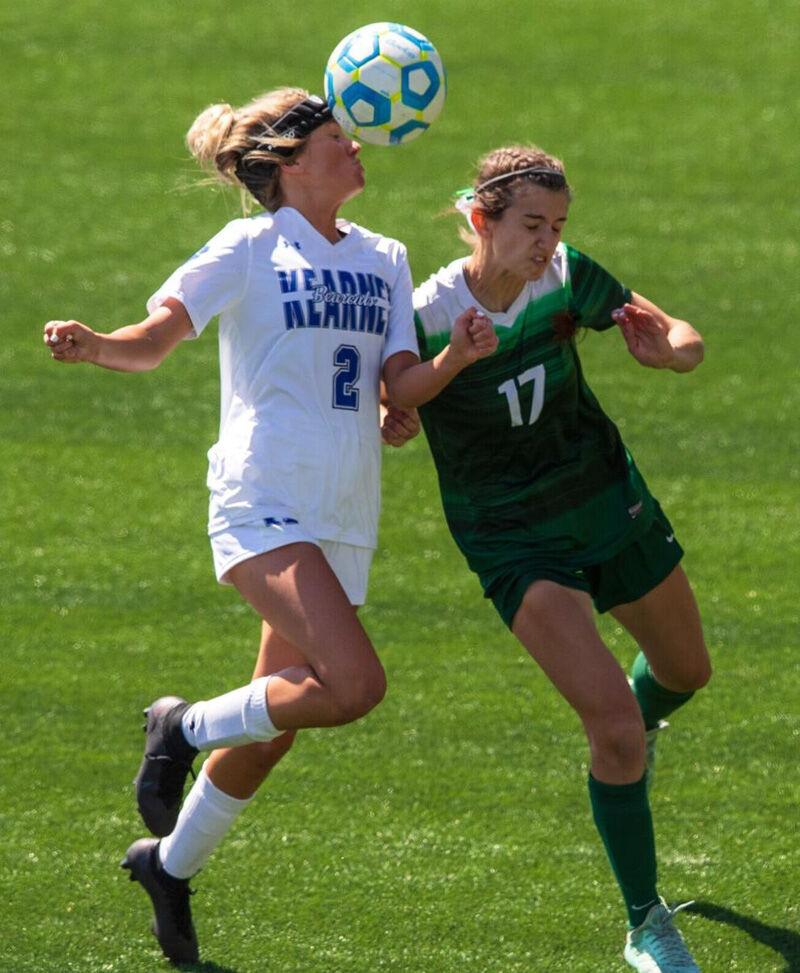 - May 5, Hello, Omaha: For the first time in five years, the Kearney High girls soccer team had their ticket to state after winning their district on May 5. The Bearcats lost to Gretna in the opening round of the Class A state tournament. Fortunately, they will return some firepower next season in Harley Straka and Kierstynn Garner. This might not be the last you see them in Omaha.
- May 20, Three-headed hurdlers: Kearney High boys track and field team had some of the best athletes in Class A. D'Andre Ndugwa, Alex Schall and Jack Dahlgren were the prime suspects. The trio made a pact that all three will finish in the top three in the 110-meter high hurdles in the state championship.
Ndugwa was a heavy favorite to win gold before suffering a hamstring injury during districts. Ndugwa fought through his injury battles and managed to take second, while Schall won gold, and Dahlgren took third. The three-headed hurdlers shocked the state with their 1-2-3 performance.
Schall now plays football at Wayne State. While Kearney will be searching for someone to replace Schall, it's a safe bet that Ndugwa and Dahlgren will be heavy favorites to win it all next season.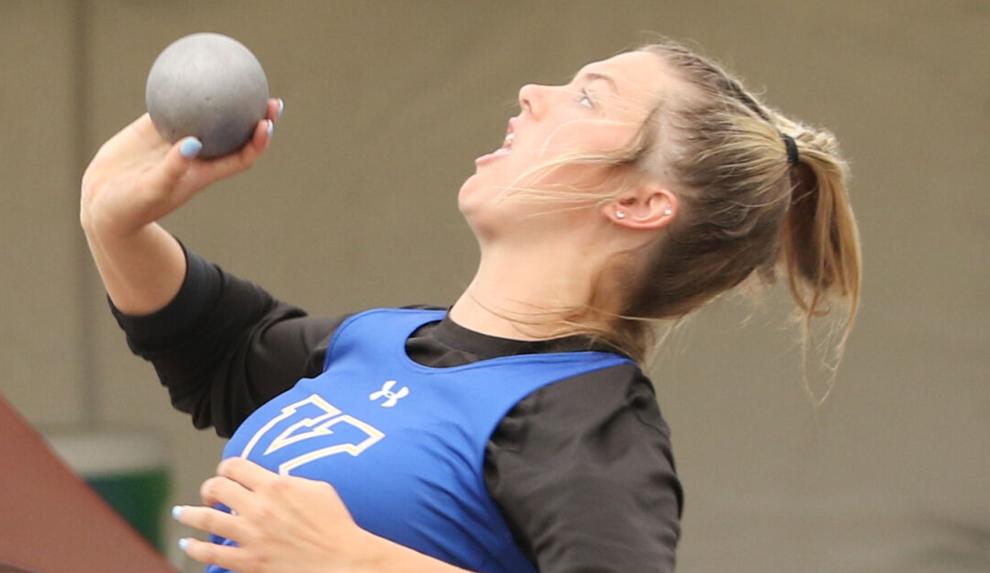 - May 20, The Gold Standard: Lily Novacek dominated the discus and shot put in the state championship. Novacek can do it all. She dominated on the basketball and volleyball courts, but her biggest triumph came in track and field. Novacek won gold in the shot put and discus at the state meet on May 20. She is now in the record books for Kearney High and was named our Hub Sports Athlete of the Year.
- Aug. 27, Kearney owns Grand Island: After a one-year hiatus due to COVID-19, Kearney High and Grand Island reopened their rivalry during the opening night of football season. There was no question it ended in fireworks. With the combination of the quarterback-wide receiver duo in Riley Miller and Kaden Miller and the game-winning field goal by James Dakan, the Bearcats edged the Islanders 38-35.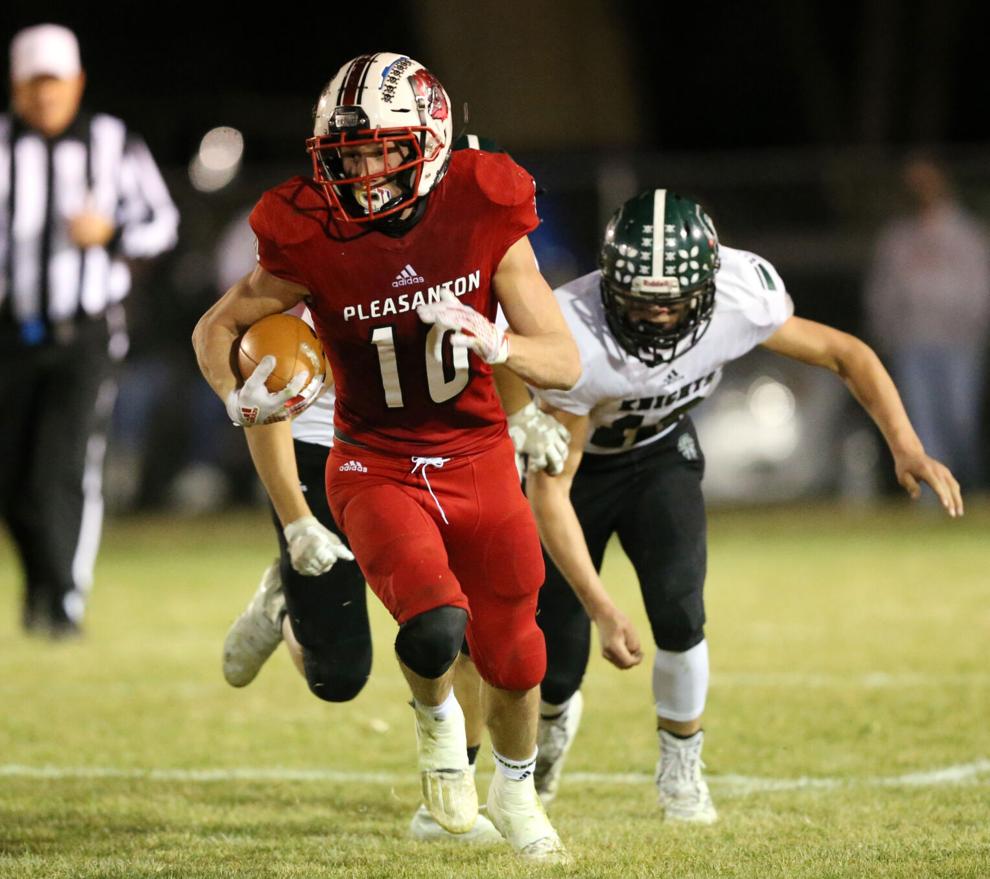 - Sept. 3, There he Wendt: In 8-man football, Pleasanton's starting running back Treven Wendt was unstoppable. Whenever he gets a carry, chances are, he's going to score. On Sept 3, Wendt led the Bulldogs with 256 rushing yards and four touchdowns in their win over Axtell. Wendt didn't end his junior campaign on his own terms, but his 1,147 yard-rushing earned him the Hub 8-Man Player of the year.
- Sept. 30, Max effort in Broken Bow: On a cold, Thursday night the Kearney Catholic football team was caught in the middle of a defensive spew against Broken Bow. With little to less offense, the Stars came away with a 9-6 victory thanks to the game-winning field goal by Max McBride.
McBride's 38-yarder kept the Stars' perfect season alive and showed that they can win in all three phases. The Stars went on to have a perfect regular-season record and made it to the state semifinals.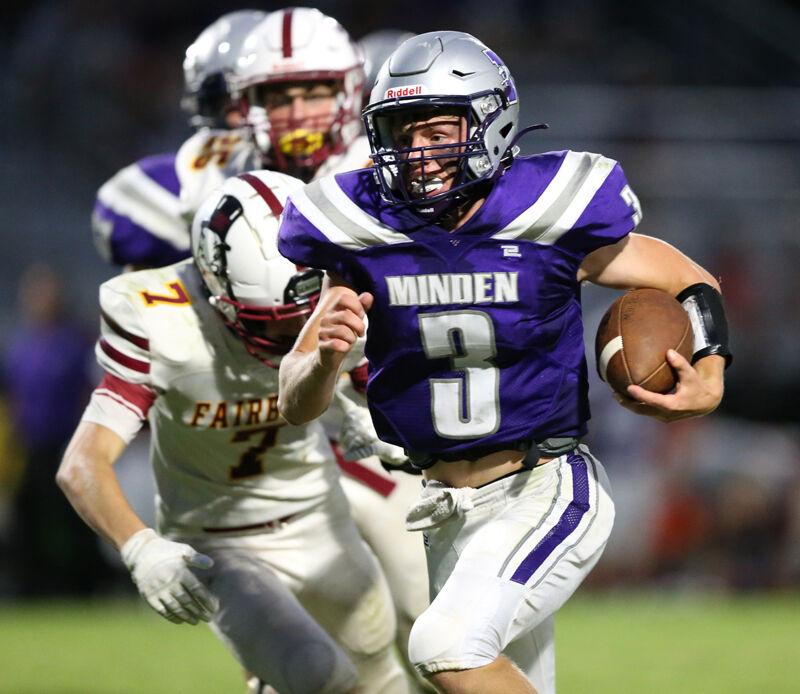 - Oct 1, 99 problems, but a touchdown ain't one: Minden's Carter Harsin rushed for 99 yards for a TD against Holdrege. Derrick Henry is not the only one who can run 99-yards for a touchdown. On Oct. 1, Minden's quarterback Carter Harsin took off running for a 99-yard touchdown, which would lead to a 27-13 win over Holdrege. Harsin rushed for 198 yards and three touchdowns that night.
- Nov. 5, Take the Grieser: The Kearney Catholic football team has produced 1,000-yard rushers in past. This past season, Riley Grieser is now part of that club. In only one year as a starter, Grieser rushed for 1,702 yards, which is now a school record for most rushing yards in a season.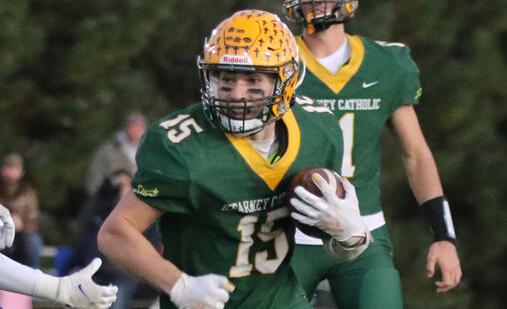 Grieser broke the record during the Class C state quarterfinals against Wahoo. He also got some help from a veteran O-line, which was considered to be the biggest line coach Rashawn Harvey has assembled. Grieser's performance landed him a pair of college offers after the season. He also was awarded this year's Hub Sports 11-Man Player of the Year.
- Nov. 5, Survival of the Fittest: The Kearney Catholic volleyball team has been through some epic battles and adversities on and off the court. During the state semifinals, the Stars were on the verge of defeat before winning three straight sets over Columbus Lakeview.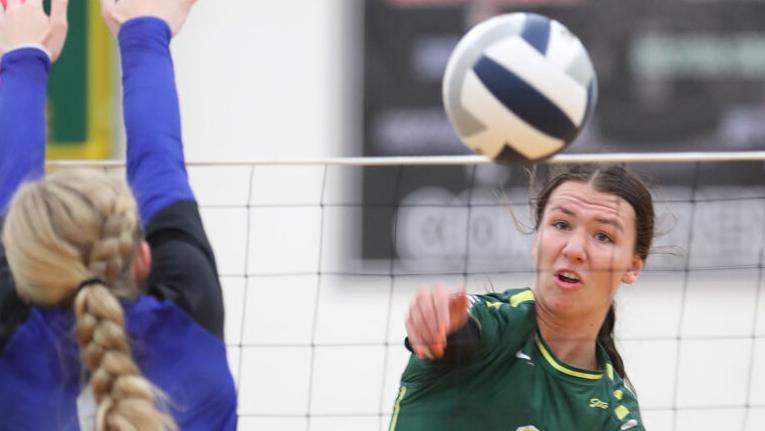 The Stars advanced to the state finals and were in the same predicament against top-seeded Lincoln Lutheran. Down 0-2, the Stars were able to win back-to-back sets but fell short in set five. Ashley Keck went on to shatter all the school records as their outside hitter and was named this year's Hub Sports Athlete of the Year.
The Stars should remain bright next year, which will be Kris Conner's 20th season as head coach, and she returns the majority of their players. Watch out.