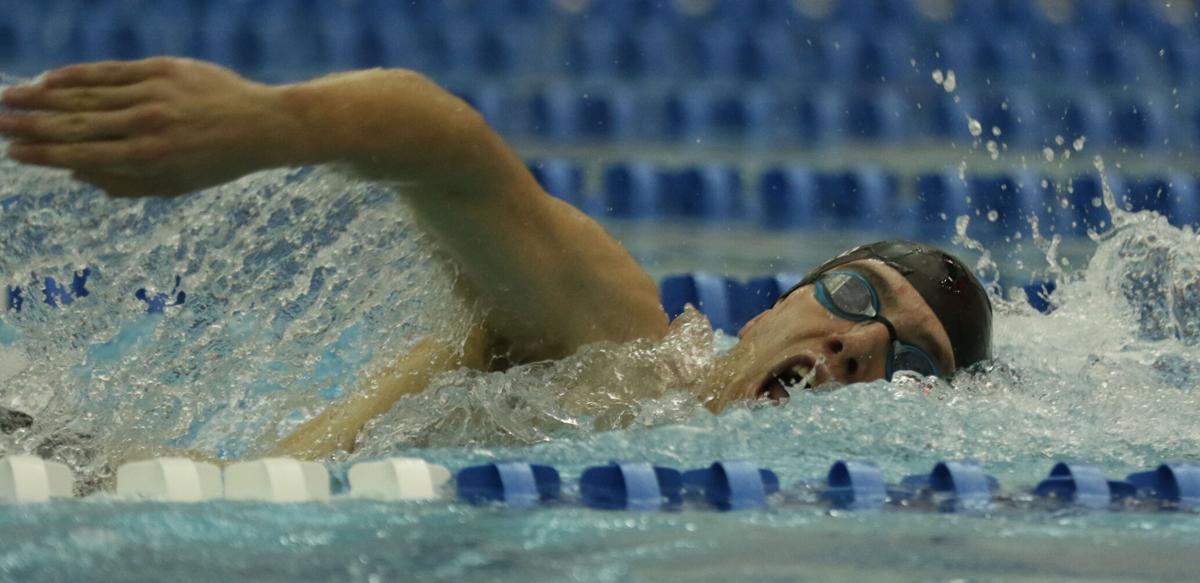 KEARNEY — Kearney High boys doubled the score on Norfolk in a swimming and diving dual meet Thursday at the KHS pool.
The Bearcat boys defeated Norfolk 123-61 but Norfolk turned the tables in the girls division, winning 116-69.
Kearney coach Jane Bartee said there was "amazing racing tonight. ... Although both scores were a little lopsided, the team did a lot of season bests and raced and competed well."
The Kearney boys had three 1-2-3 finishes in the 10 individual races.
Alex Eifert topped the first one, winning the 200-yard individual medley in 2 minutes, 18.05 seconds. Zeb Black was second and Alex Hewitt third in the race.
In the 50-yard freestyle, Ethan Kinney took first (22.93) with Russell Dietz second and Black third.
Jake Svec led the third 1-2-3 finish, winning the 100-yard breaststroke with a time of 1:06.65. Blake Parks and Zac Nicol finished second and third, respectively.
Kinney was a double winner, also winning the 100 butterfly (55.66). Other individual winners were Ben Knoell in the diving and Logan Arnold in the 100 freestyle (51.07).
In the relays, Kearney came out on top in all three with Thomas Walsh joining Svec, Eifert and Dietz on the 200 medley relay.
Dietz, Black, Kinney and Arnold swam on the 200 free relay with Walsh replacing Dietz in the 400 free relay.
For the girls, Kay Lynn Trenkle won the 100 freestyle (56.61) and the 200 freestyle (2:06.05).