KEARNEY — Jon Ruyle has been hired as the head coach of the Kearney Catholic softball team, according to KCHS athletic director Rick Petri.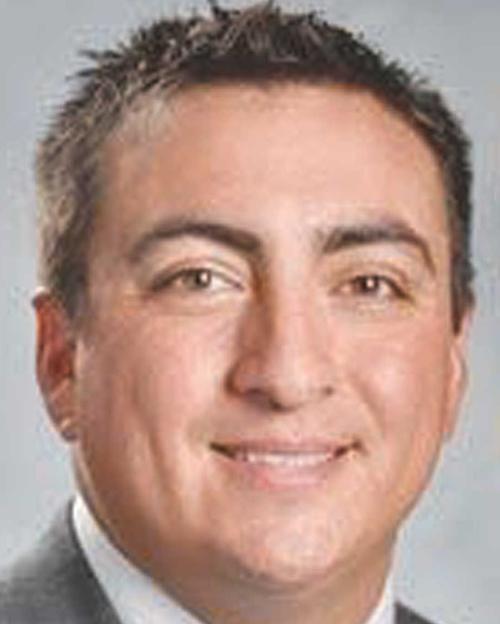 Ruyle replaces the late Russ Hiemstra, who died this spring. Hiemstra was named the head coach when the program started in 2018. He led the Stars to a 23-9 record last season, including a berth in the Class C state tournament.
Ruyle's daughter was a student manager for the Stars last year. He said he was could see the work Hiemstra and his staff were doing and he "appreciated the culture. ... They had the same kind of mindset I have."
Ruyle has been developing an extensive coaching background the past few years. He said he has been hanging around veteran softball coaches Holly Carnes and Kellee Vornhagen and "picking their brains."
A member of two state champion American Legion baseball teams, he was drawn to softball when his daughters — Raegan, age 12, and Kynlee, 10 —.began playing the game.
"Seeing the difference between the sports, I found out softball is a faster, funner form of baseball. ... It's one of those things that grabs you," he said.
Ruyle is the Director of Youth Development for the Central Nebraska Softball Academy started by former UNK baseball coach Damon Day. Ruyle coaches the academy's 12-and-under competitive team.
"We believe Jon has the ability, creativity and resources to develop our softball players on and off the field and should continue the positive culture created by Coach Hiemstra," Petri said in a release.
Ruyle said he is looking forward to the challenge of coaching the Stars and the chance to experiencing coaching at a higher level to "see how much I can learn."
"I'm looking forward to building on to what coach Russ Hiemstra had started and hopefully building a program Kearney Catholic families can be proud of for years to come," Ruyle said.