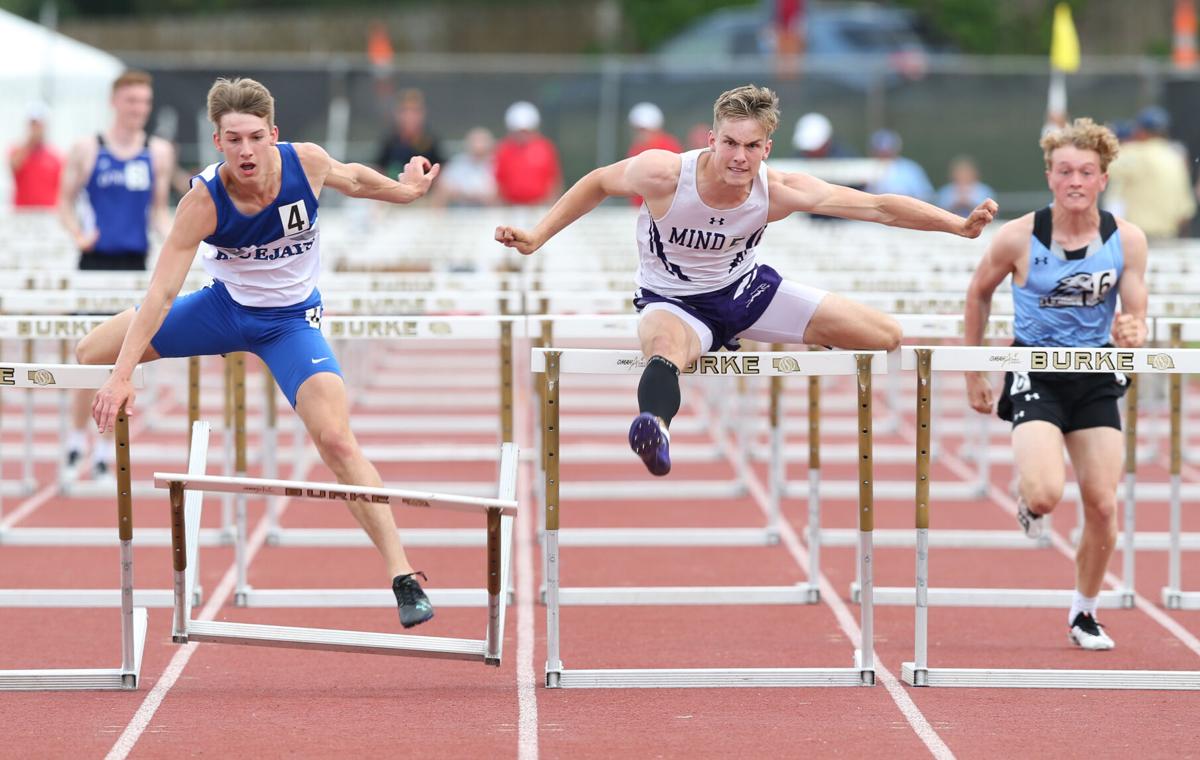 OMAHA — It was a productive day for the area teams in Class B and C on the final day of the Nebraska High School Track and Field Championships in Omaha.
Minden's Gage Fries provided one of the highlights in the 110-meter high hurdles. His victory marked the third straight state meet that a Whippet took gold in the event, following the legacy of two-time champion Marshall Chasek.
On Saturday, Fries clocked in at 14.75 seconds, followed by Jacob Kriser of Crete and Tyler Carroll of Central City.
"I'm just happy. It's just crazy to think that it has been three consecutive championships won in the 110 hurdles from Minden," Fries said.
From the district meet to the state finals, Fries focused on his technique in the high hurdles.
"I know for sure there was going to be some fine-tuning but everything was right there and it was all in front of me, and I wanted to go out there and get it. Having somebody in front of me like that and then being able to catch him in the end was pretty cool," he said
It was also a good day for the Holdrege girls as they finished in the top ten as a team with 24 points. Senior Alexis Bliven led the Dusters, winning the long jump after hitting the 17 feet, 8 3/4-inch mark in her final attempt.
"I'm very proud in how I went," Bliven said. "I was third going into finals, and I was very nervous because I wasn't jumping close to my PR. The last one I just gave it my all, and I just went far enough."
Teammate Ella Jacobson threw a personal best of 134-9 in the discus, good enough to place second.
"I was kind of nervous, and I just wanted to progress and PR," Jacobson said. "It wasn't about the other competitors. It was about competing with myself."
Lexington finished the weekend with two athletes medaling in their event. Friday, it was Ian Salazar-Molina placing fifth in 3200. Saturday, it was Elmer Sotelo Munoz taking sixth at 4:33.21.
In Class C, the Amherst girls 4x400 relay team took fourth with a time of 4:10.32. The relay team included Hannah Herrick, Michaela Bivainis, Josee Tesmer and Tenley Hadwiger.