KEARNEY — Dennis Thorell has seen a lot of changes in the world of sports since he was a three-sport star at Loomis.
"Well, first of all," he said. "Everybody's got nice facilities. They have nice fields, they have nice dressing rooms, they have better looking outfits and, I think there's more fans interested in sports than there was when I was playing … just because people back then a lot of them were working people on the farms especially. Now, anymore, people have the modern technology where they can get off and go to events."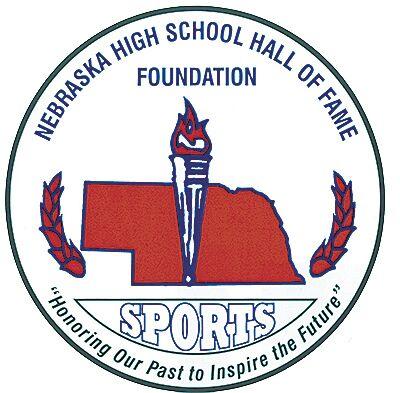 Those who saw Thorell compete saw one of the best.
This fall, Thorell will be one of a dozen athletes who will be inducted into the Nebraska High School Sports Hall of Fame during ceremonies Sept. 26 at Lincoln East High School.
"I'm just happy. … It's a good honor," Thorell said.
Among the other athletes being inducted this year are Kearney High golfer Elizabeth (Bahensky) Schott and Shelton track and cross country standout Sammie (Resh) Gdowski.
Thorell, who graduated from Loomis in 1963, was a two-time all-state selection in football, the Wolves' leading scorer in basketball and a state champion in the hurdles and long jump at the state track meet.
He also led all classes in the triple jump — then called the hop, step and jump — for three years. His long jump mark stood as a Class D record for more than 10 years.
"It's just unbelievable what we have today, especially the track. The track surface is just unbelievable. … It's hard to imagine how fast or how far we would have gone with these facilities," Thorell said.
When he graduated from high school, he traded his track spikes for a helmet. He played defensive back for the Nebraska Cornhuskers and for the Omaha Mustangs semi-pro team and did a tour of duty in Vietnam before coming home to coach at Lexington.
The Loomis football team went undefeated (8-0) his junior and senior years, providing one of his biggest highlights of his high school career.
"We had a lot of fun. We had a good group. … They were very good. We all were on the same level. We wanted to win because our freshman and sophomore years, I don't believe we were .500, so this was a big turnaround for us to go undefeated two seasons," Thorell said.
In basketball, Thorell had a unique talent. He could shoot with either hand. It was a skill he developed while shooting in the barn where his father had put up a basket on the second floor and cleared off enough room that his boys could shoot from what is almost the 3-point arc today.
"I was naturally right-handed and for some reason, when I was a little kid, I started shooting with my left hand. I do not know why, but when I got into high school I found out, 'hey this is a big advantage.' I could use my right hand, too," he said.
The Wolves didn't enjoy the same success on the basketball court they had on the football field, but they won some games.
"I think we got third place my senior year in the Fort Kearny Conference tournament, (at KHS) and that's when Kearney High School had a brand new facility," he said.
However, when it came to running track, there wasn't much to choose from and what there was consisted of dirt or cinders. Kearney State College and Hastings College hosted the big meets in this area. Holdrege had a cinder track and Elm Creek did, too.
"Track has always been fun for me. I was able to have a good season especially my junior and senior years in the hurdles. Then of course the jumps, the long jump. … The triple jump was not an event in the high school track and so I did high jump once in a while," Thorell said. "I got a (state meet) gold medal in track at the high hurdles and we ran track in Memorial Stadium. A lot of people don't know that there was a track at one time around the football field."
At Loomis, Thorell had to set up a hurdles layout on the football field. The jumping pit was a hole dug and filled with sand. In addition, the football field at Loomis was actually the outfield of the baseball diamond and located across town from the school.
"We didn't ride a bus. We had to run to the track, which was probably a mile and a half. We were warmed up before we got there," Thorell said.
One year, Thorell and his Loomis teammates gave baseball a try, playing in a regional tournament at Clay Center.
"We did play one year of baseball but then I know that Loomis didn't do it again. I don't think it was sanctioned by the Nebraska School Activities Association. I think it was just a tournament somebody drummed," he said
The baseball experiment coincided with the track season, and Thorell said his coach, Bud Exstrom, was worried about losing his track standouts to injury on the baseball diamond.
"Anyway, that was a short-lived season for Loomis High School. It only lasted one year," Thorell said.
While baseball didn't last long, Thorell's athletic career had another chapter.
With the help of his brother, Charlie, the coach at Sumner, they put together a film to send to college recruiters.
"He made a film of us playing Sumner, and Sumner had Ron Simmons on their team, so they filmed it. … I sent it to Nebraska, and I also sent it to … Kansas State, and I think the film also went to Oklahoma," Thorell said. "Surprisingly, they asked me to come down for visitation to Lincoln and they offered me a full ride. I was pretty excited but I really didn't know what a full ride was to tell the truth. I found that eventually what it was and I had four years of full tuition."
It took him six years to graduate.
"I did that trying to dodge the draft. Well, I didn't dodge it enough," he said. "I got drafted and I served for two years and I was in Vietnam for 10 months and 22 days" from Jan. 2, 1970, to Thanksgiving Day of that year. In that time he would earn a
Thorell had already decided he would be a coach when he got home. Athletics were a big part of his life with three brothers in the coaching field.
He was an assistant football coach at Grand Island before coming to Lexington in 1976. He stayed at Lexington until he retired in 2004 and was the head football coach for seven years as well as an assistant football and track coach.
Throughout his life, athletics has been by his side.
"I was lucky enough to have a good career and I didn't get hurt. I didn't have any knee problems. I was lucky that way. And, you know, around here. I happened to beat everybody and that was pretty good for my athletic career," he said.