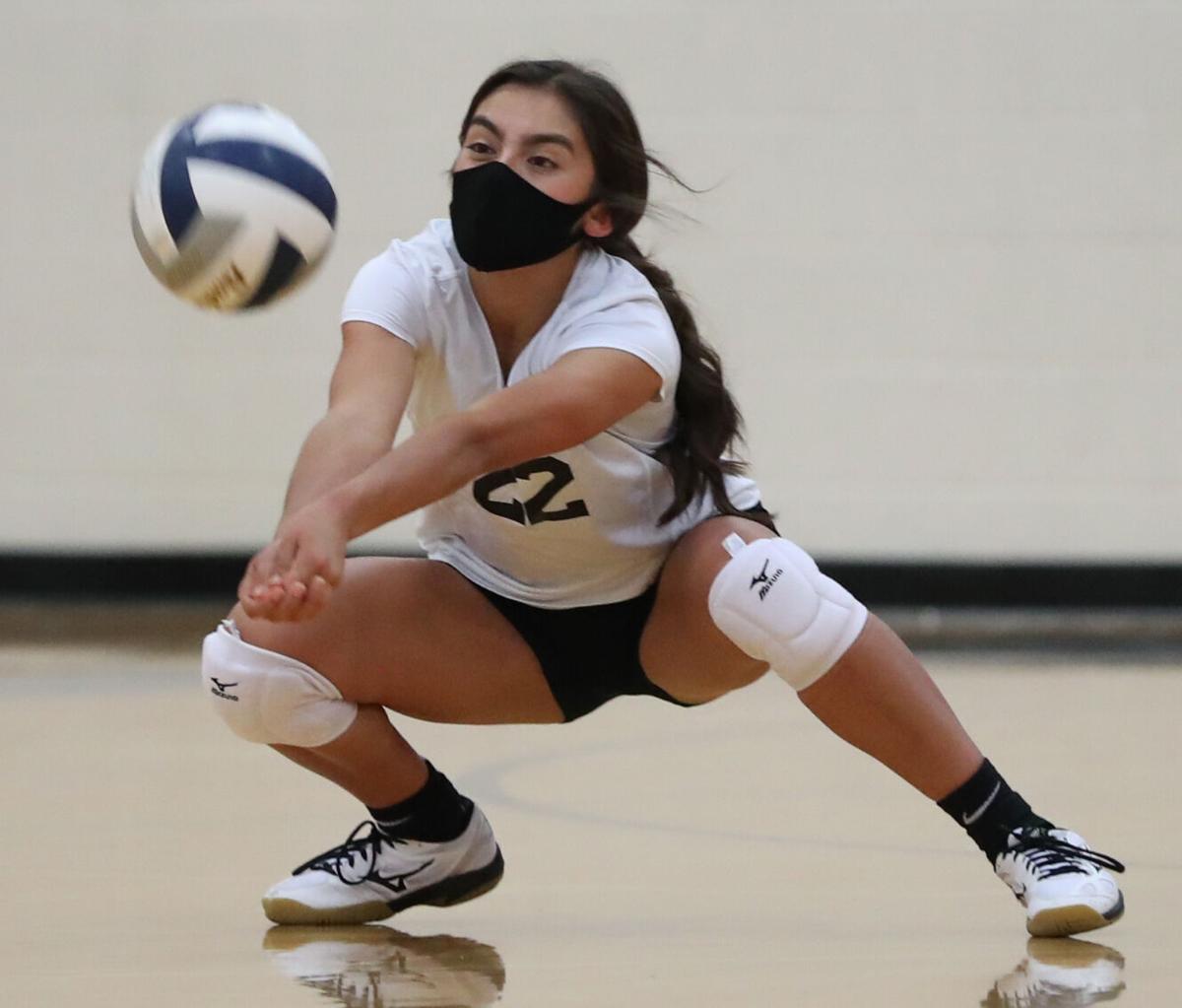 GRAND ISLAND — The Kearney High School volleyball team cruised to a 25-9, 25-8, 25-15 win Thursday over Grand Island.
The Bearcats (10-2) controlled the match with 19 ace serves — five each by Lucy Bartee and Tatum Rusher and four by Lily Novacek.
Kearney also had 27 kills to the Islanders' 17 and hit .345 to Grand Island's .017.
Freshman Avery Franzen and senior Aspen Rusher led the way with seven kills each. Novacek added six kills.
Novacek and Sidney Province led the team with two blocks each.
In other matches Thursday:
-- Bertrand defeated Arapahoe 25-7, 25-10, scoring 12 ace serves. Jordan Hilmer had six of the aces and Erin Boggs had five aces to go with 17 assists. Sadie Maloley scored seven kills and Johanna Ford had six kills. In a 25-18, 25-19 win over Southern Valley, Ford had eight kills and three ace serves.
-- Kenzie Scheele had seven kills and four ace serves to lead Overton to a 25-12, 25-9 win over Wilcox-Hildreth. Haley Fleischman tallied nine kills for the Eagles. For the Falcons, Natalie Bullington had five kills and an ace serve.
-- Overton overcame a first-set loss to beat Elm Creek 20-25, 25-19, 25-16 in the Overton Triangular. Rachel Ecklund powered the Overton offense with 16 kills while Haley Fleischman had 13. Anna Brennan had three ace serves. For Elm Creek, Ashley Brown had 10 kills and Whitney Bauer had seven.
-- Avery Sindt and Ashley Brown had five kills apiece as Elm Creek defeated Wilcox-Hildreth 25-17, 25-20. Maci McCarter and Whitney Bauer added four kills apiece.
-- Axtell's Jacey Smidt delivered 13 kills and Paige Lindau slammed 12 kills as Axtell held off Hi-Line 25-27, 25-16, 25-24 at the Hi-Line Triangular. Lexie Eckhoff provided eight kills and five blocks for the Wildcats who also beat Loomis 21-25, 25-22, 25-16 with Eckhoff scoring 10 kills and four blocks. For Loomis, Samantha Schemper and Hanna Stewart had 11 kills each.
-- Loomis' Hanna Stewart had nine kills and Samantha Schemper had eight in a 25-16, 25-23 loss to Hi-Line at the Hi-Line Triangular.
-- Holdrege sophomore Bradie Medine had seven kills, junior Megan Belgum had six and junior Brooklyn Berney had five and Junior McKenna Ortgiesen had five blocks but it wasn't enough as the Dusters fell to Hastings 25-11, 25-19, 25-18.
Get in the game with our Prep Sports Newsletter
Sent weekly directly to your inbox!