OMAHA — A typical practice for the Omaha Benson girls basketball team isn't for the faint of heart.
When the team is only suiting up five players for varsity games, that's the way it has to be.
"I'm not going to lie, it's pretty rough," junior guard Lelani Carter said. "But we feel like we're the best-conditioned team in the state."
Despite the lack of players, the Bunnies have managed to post an 8-4 record that includes a 50-46 win against defending Class A champion Fremont.
That success comes in part because the five have bought into what first-year coach Bobby Massey has been teaching.
"They're always competing, and that's the most important thing," he said. "That's a life lesson right there."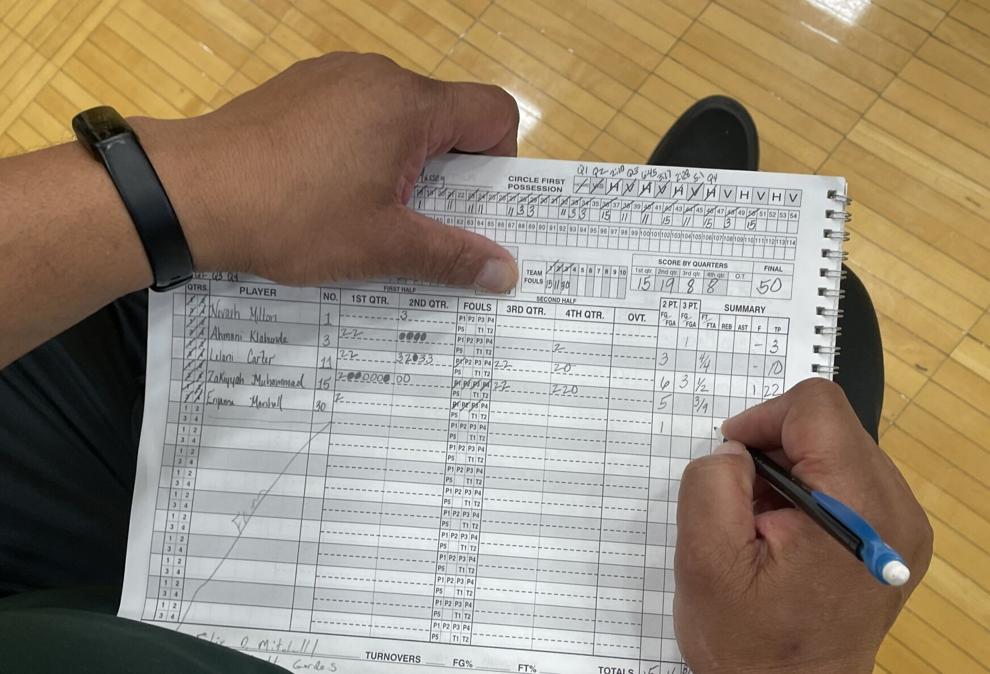 On a recent Saturday, Benson hosted Papillion-La Vista. The Bunnies' starting — and only — five were Carter, Ahmani Klabunde, Zakiyyah Muhammad, Nevaeh Milton and Eryanna Marshall.
The 1 p.m. start posed its own challenge because the team had won the previous night at Norfolk. Making matters worse, recently returned sixth player TaMia Vasser suffered a knee injury against the Panthers so the Bunnies were back down to five players.
"It was hard coming back for that game so quickly," said Muhammad, the only senior on the team. "But we work hard in practice, so we always feel like we're ready to play."
The Bunnies stayed close in the first half and Massey judiciously used timeouts to give his team needed breaks. The Bunnies were still playing hard at the end, but the Monarchs sank 13 three-pointers to post a 65-54 victory.
Benson received a scare at the end of the third quarter when Carter, one of the Bunnies' two main ballhandlers, appeared to sprain her ankle. She powered through in the fourth quarter while scoring eight more points.
"I knew that I couldn't afford to get hurt," she said. "The other four are counting on me."
Three players scored for Benson, with Carter leading the way with 22 points. Klabunde added 21, while Muhammad, the team's primary player in the paint, scored 11 points and pulled down 12 rebounds.
"She's a battler inside," Massey said of Muhammad. "And that's usually going against three players every game."
Despite the loss, the Bunnies like to look at the positives of playing with such limited numbers.
"When you know it's just us, that makes us a really close team," Klabunde said. "Plus, we know that we're going to get to play the whole game."
That "whole game" situation certainly doesn't hurt the numbers put up by the Bunnies' top three, who have played for the Unity Stars club team. Klabunde is averaging 20 points a game, Carter 14.1 and Muhammad 12.7 points and a state-leading 16.7 rebounds.
Two days after the loss to Papillion-La Vista, the team was back in the gym to practice. It started with a lengthy stretching exercise, something Massey said is important.
"We've got to stretch," he said. "We can't afford to have anyone strain or pull anything."
Then comes the running drill, led by assistant coach Ricky Ruffin. The former Omaha South head coach has been around the game several years and is an important member of Massey's staff.
This day, he's calling out a player for being tardy to a pregame shootaround.
"You've got to be here on time because people are counting on you," he said. "You don't want to get into a habit of showing up late, because that's not the way you want to live your life."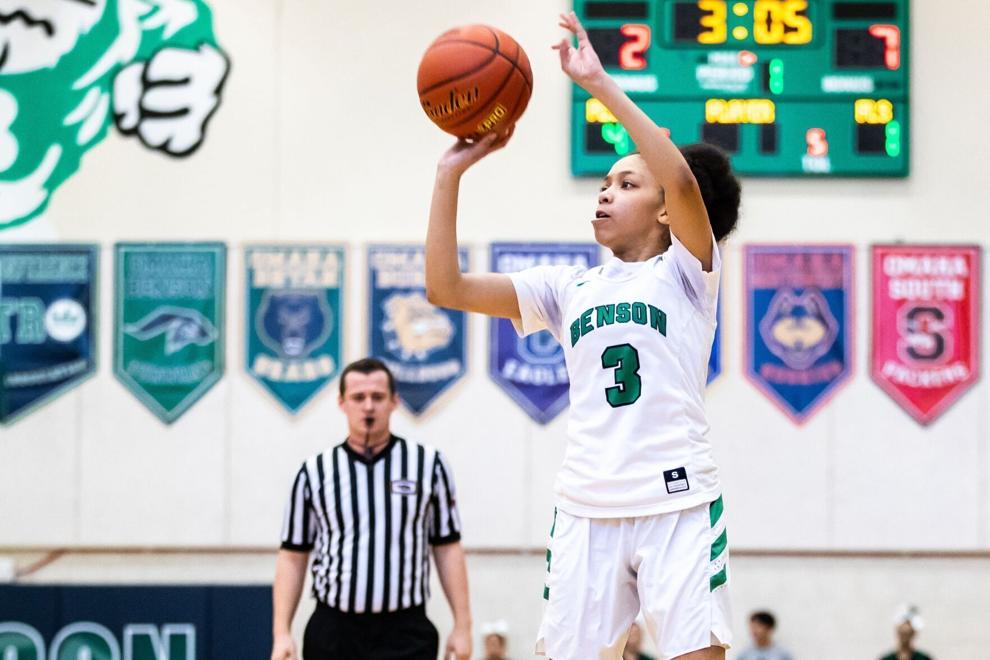 He also cited the players for an apparent lack of hustle during the game against the Monarchs.
"There might be college coaches here watching, and you don't want them to see that," he said. "You give it everything you've got on that court."
Ruffin made another point about the importance of the players' academics.
"You've got to be accountable for each other's grades," he said. "We're one injury or one academic suspension from having to possibly fold our season, and none of us want that."
The assistant then addressed one other situation that arose in recent days when a player almost got into a fight at school.
"If I see that and I'm one of you, I'm picking her up and getting her out of that situation," he said. "You should always care about your teammates, and you can't let words lead to something a lot worse."
Then it was time to run, something the players have accepted.
"We have tough practices but they're necessary," Carter said. "We had one when we didn't touch a ball at all."
Massey said 20 girls originally went out for the team but 12 had never touched a basketball before. The numbers dwindled as the newcomers realized the amount of time and hard work needed to compete at the varsity level.
The coach said the Bunnies have had only five players for all but two of their games. The team must have five to start but can go below that number if a player is injured or fouls out.
"You can't play with less than two," NSAA assistant director Jon Dolliver said. "Someone has to inbound the ball to someone else."
He added that playing with only five has happened before in Nebraska, but it is rare.
"It's mostly been on a small-school level," he said. "Injuries and illness can lead to that situation, though you don't see it very often."
Muhammad fouled out late in a game this season but the Bunnies were comfortably ahead and finished with four players on the floor.
"I felt kind of bad about that because I know that we're always working to catch our breath on any dead ball," she said. "You want to work hard, but you're always thinking that you can't foul."
Papillion-La Vista coach Cody Trofholz complimented the Benson players in defeat.
"Credit to them, because they do what they can to stay in the game," he said. "I think it taught our own girls a lesson, seeing them play so hard to the end."
Benson, riding a three-game win streak, will need to brace for an upcoming tough stretch. The Bunnies will play consecutive games against three ranked teams — No. 1 Millard South, No. 5 Bellevue East and No. 3 Lincoln High.
"We know it's not easy," Klabunde said. "But we're there for each other, and that's what counts."