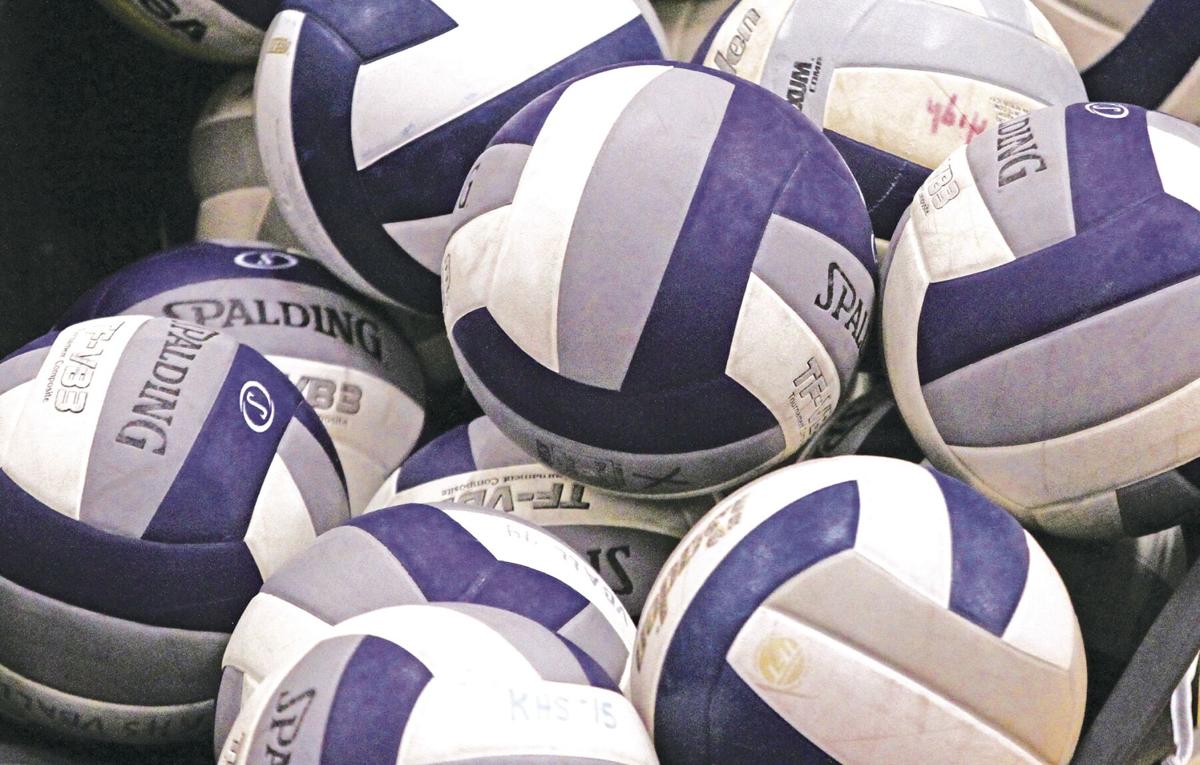 LINCOLN — Amherst had the excitement and the spirit of a state tournament team.
Next time, they hope, they'll have the experience.
Thursday, the Broncos made their first state tournament appearance since 2005 and they ran into an Archbishop Bergan team that makes the state tournament its playground.
Experience won out as the Knights swept the Broncos 25-18, 25-20, 25-18 at Lincoln's Pinnacle Bank Arena in the Class D1 quarterfinals.
"Obviously I think that showed today. They've got state experience, we don't have that pressure, and I felt like we just came from behind way too much, and then you're just trying not to lose instead of playing to win," Amherst coach Jonie Fader said.
The Broncos fell behind early, trailing 11-4 in the first set. They fought back to get within one, 16-15, but the Eagles scored the next eight points to take a 1-0 lead.
The second set was closer, and tied at 13, but another Bergan run opened a 21-15 lead.
The script didn't change in the third set.
"Our hitters struggled getting good swings. We couldn't really move the ball around as much as we wanted to. Our hitters couldn't hit those holes, and you get that timing off at the beginning and it's tough to do that," Fader said.
Senior Jaelyn Potts led the Broncos with 14 kills while junior Tenley Hadwige had seven kills and freshman Hannah Herrick had five kills.
Senior Lauren Baker led the Knights with 11 kills and junior Kennedy Bacon had 11. Bergan had a slight edge, 36-31, in kills but had an 11-4 advantage in blocks and a 3-0 lead in ace serves.
At times, the Broncos had four freshmen on the floor.
"I wish we could have played a little better, but what a great experience for our kids," Fader said. "We just hope that next year they'll let the agony of defeat of this night be a motivator, and the thrill of victory for coming (to state) propel them forward next year."
Fader didn't have much time to talk to her team immediately after the match as officials cleared the arena for disinfection before the following session.
"I just told them they did a great job getting here. … We're proud of them, we're super proud. Yeah, we didn't play well, that's a tough one to go home on, but they got here and that was their goal," she said.
Get in the game with our Prep Sports Newsletter
Sent weekly directly to your inbox!