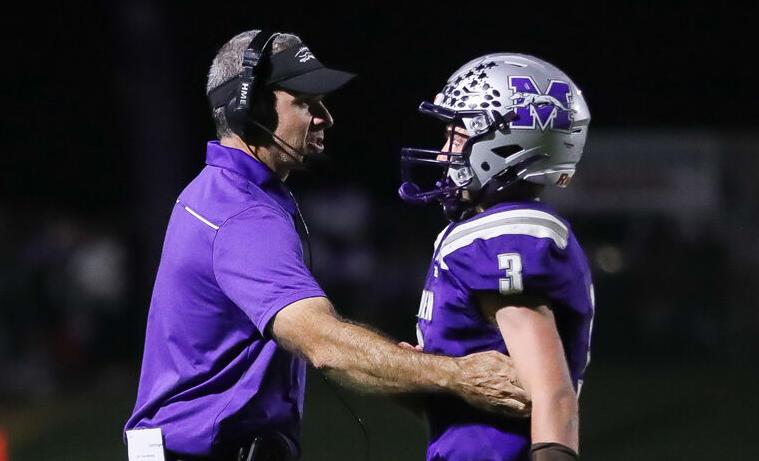 MINDEN — Carter Harsin had a 93-yard run in his sophomore year last season when he was a backup quarterback for the Minden High School football team. Fast forward to Friday night as a starter, Harsin exploded with a 99-yard touchdown run on third down, setting his career-high.
Harsin finished the night rushing for 198 yards and three of the Whippets' four rushing touchdowns to beat their rival, Holdrege, 27-13, during homecoming.
"We were down on the goal line, just kind of got it out with our power guys," Harsin said. "We just broke one free, and we went over one of those plays at half, so we saw something that we can hit, and we ran that play and popped it and got 99. That is a big time."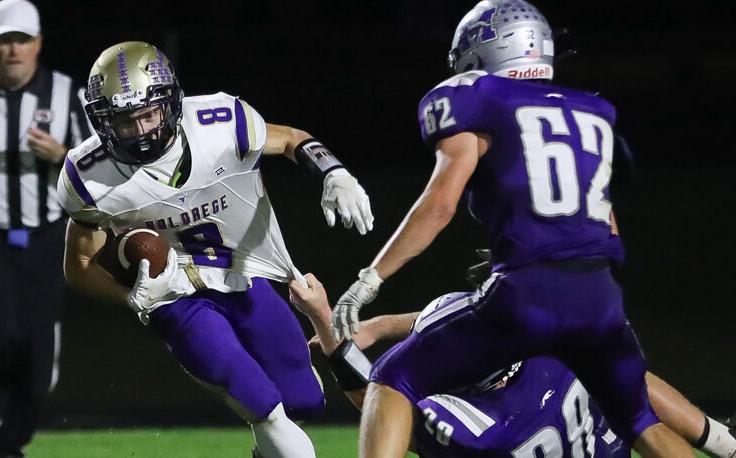 Both teams went scoreless in the first quarter.
Harsin picked up the Whippets' first touchdown of the night with five minutes left in the second quarter.
Holdrege's quarterback Jackson Hinrichs made plays of his own. He responded with an 11-yard touchdown scramble to tie the game at 7 with 34 seconds left before the half. The Whippets had a chance to make it a three-point game with a field-goal attempt, but the kick was wide left.
"We definitely sputtered in the first half," Minden's coach Jebb Hatch said after the game. "You know 7-7 and kind of gave up that late touchdown. That was disappointing, but we came out and drove all the way down, and we were able to stop them there and get that turnover."
Harsin was far from gassed after that 99-yard run, which likely will be in the record books for Minden. On the next carry, he went 69 yards for another Whippet touchdown with 27 seconds in the third quarter.
On the next carry, Harsin pitched the ball to Gage Fries. The all-state sprinter took off with a 46-yard touchdown and picked up a 27-7 lead in the fourth. According to Hatch, each of the three long runs was exactly what he drew up in the locker room.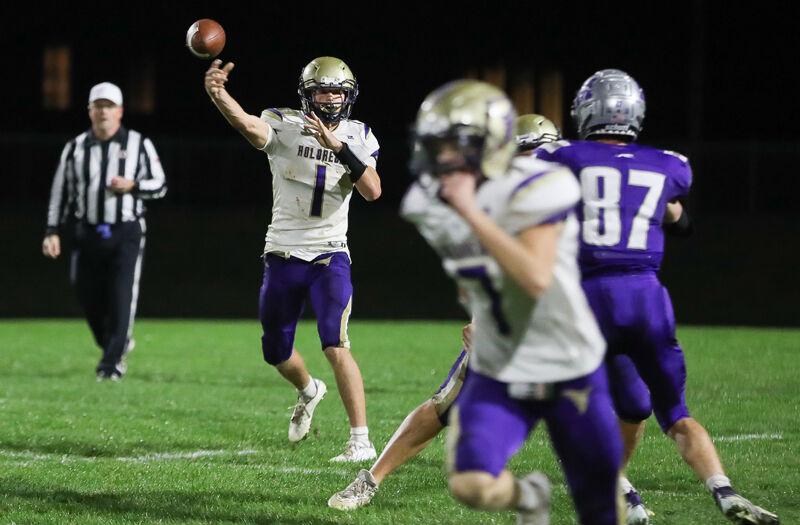 "They were moving some linebackers out of the box and we thought we could take advantage of that," Hatch said. "Three of those long runs all came out of the same formation based off their adjustments. The kids did a good job of running some plays we really haven't practiced , but they were giving it to us with their defense. Carter had enough gas to get to the endzone, and that really swung the momentum and the game completely changed from there."
The Dusters were far from finished despite giving up 21 unanswered points. A swing pass to Mason Marduardt made it a two-possession. Heinrichs moved the ball on the ground and through the air. He completed 19 of 36 of his passes for 229 yards. He also added 82 rushing yards.
"He's extremely dangerous," Hatch said about Heinrichs. "He's the best quarterback we've seen all year and probably will be, and then he got hobbled up, which changed the game as well, but that's what we worked all week. He was still able to hurt us a little bit. He's a great player. Once he got inside the 15 multiple times, we were able to bow our necks and stop them."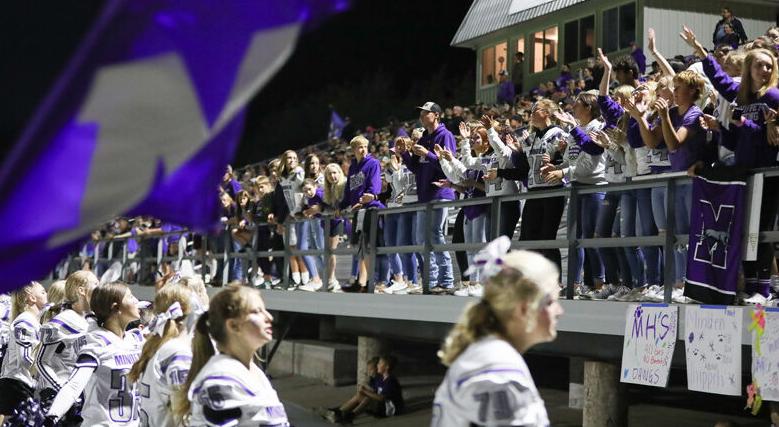 Holdrege had its shares of missed opportunities during red-zone plays. They also attempted to go for it on fourth down eight times and converted four. The defense stayed in sync as they produced three sacks on Heinrichs. Lucas Epperson led Minden in tackles with 8.5 and made a few pass breakups on third and fourth down plays. A win over Holdrege was needed for Minden after their loss to Kearney Catholic a week ago. Now 3-3, the Whippets have two more ranked teams on their schedule.
"Anytime you beat them, no matter what their record is, our record is, it's a huge momentum boost," Hatch said. "We got a tough rest of the district coming up and I think that would definitely help us out. They got to feel good about this one and the way they ended the ballgame."
The Whippets will be on the road next Friday to take on the undefeated Cozad High School. The Dusters, now 2-4, will host Broken Bow High School on the same night at 7 p.m.