KEARNEY — Mike Keehn has been around the game of baseball since he was a youngster in Kearney.
He played for the Kearney American Legion program during his time at Kearney High School and then went on to have a standout career at Kearney State College from 1981 to 1983.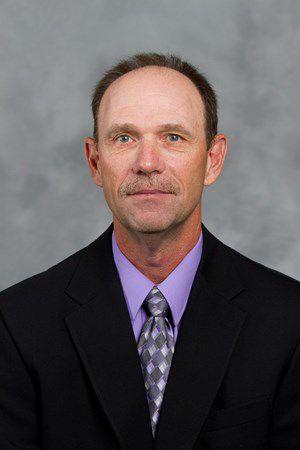 After playing one year in the Texas Rangers minor league system, Keehn embarked on a coaching career.
Keehn has served as North Alabama's head baseball coach for the last 12 years and on the coaching staff for 32 years.
"Just being around the game is fun," Keehn said. "I still like seeing the development. I like helping these guys develop and watching them succeed and how they grow up during that stretch. That's still one of the most enjoyable things to this day about coaching. I also love the competition of the game."
Keehn graduated from KHS in 1980. He competed in basketball and track for the Bearcats while playing American Legion baseball during the summer.
Growing up in Kearney, Keehn was familiar with Kearney State College and baseball coach Guy Murray.
Throughout high school, Keehn hoped Nebraska would offer him a chance to play collegiately. But once he realized that wasn't going to happen, he committed to the Lopers where he knew he would have a chance to contribute right away.
Baseball was Keehn's best sport, but he said he received some interest from the Lopers to play basketball.
"My highlight was that Jerry Hueser talked to me a little about playing at Kearney State at the time," Keehn said. "There was an opportunity, but I was doing better at baseball at the time. Just the fact that he talked to me I thought was really cool because he was a legend in the area and for me personally, too, because I loved watching them play."
Keehn joined the Lopers' baseball team and made an immediate impact as a freshman in 1981.
He was a key member of the 1981 team that posted a program-record 37 wins.
The second baseman was a three-year starter who finished his career with a .338 batting average, 30 doubles, 24 home runs and 134 runs scored. He also earned honorable mention All-American honors.
Keehn left the Lopers a year early after the Rangers drafted him in the 46th round of the 1983 MLB draft. He was the Lopers' all-time leader in home runs and RBIs at the time of his departure.
"It was a tough decision," he said. "Selfishly, you have to look at what's best for you. I was on the verge of setting a lot of career offensive records because I had started since I was a freshman. But I felt it was the best opportunity for me because I always wanted to play professionally. We also weren't playing well as a team, so I didn't want to get beat up for one more year."
He struggled in his first and only professional season in 1983. Keehn hit .161 with one home run and 13 RBIs in 166 plate appearances in 42 games.
Keehn said he started his pro career off slow after a Rangers' roving minor league hitting instructor made some changes to his approach at the plate.
"During that month when I was trying to do it their way, I hit about .080," Keehn said. "I put myself in such a hole that even though I hit about .290 my way the last month, they looked at my numbers. I was a low-round pick, and the Rangers would do a mass draft and who did well they'd bring back and whoever didn't, they'd get rid of and do it again the next year."
Keehn started his coaching career as an assistant at Kansas City (Kan.) Community College in 1985.
After his three years at KCCC, Keehn nearly accepted a graduate assistant position at the University of Kansas. But Murray suggested Keehn consider North Alabama where he could work under Mike Lane, who graduated from Kearney State College in 1974. Keehn also would receive a stipend at North Alabama instead of having to pay his way to coach at Kansas. He accepted an assistant coaching position and started at North Alabama in 1989.
Twenty years later, Keehn succeeded Lane as North Alabama's head coach in 2009.
Keehn has a 327-252-1 record as a head coach. North Alabama was extremely competitive in Division II before moving up to the Division I level in 2019.
The Lions faced off against the Lopers once throughout Keehn's time at North Alabama. The Lopers upset North Alabama, 8-7, in March 2005 in Florence, Ala.
"They came down and beat us. They came off the dang bus and beat us, so obviously I was mad," Keehn said jokingly.
Keehn still follows the Lopers, even though he was "really, really disappointed" that UNK eliminated the baseball program after the 2018 season.
Keehn and his wife, Lisa, have two daughters, Jessica and Erica, and a son, Austin. Keehn said he also has two grandchildren, who wear UNK gear that he purchased for them.
He also stays updated on all the latest KHS news, as his parents live in Kearney, and he checks in to see how the American Legion team is doing each summer under his former teammate Brad Archer.
Although he's about 14 hours, 30 minutes from his hometown, Keehn has enjoyed his time at North Alabama and sees a lot of similarities between the two communities.​
"The area has a lot of similarities to Kearney," Keehn said. "The downtowns are real similar. I think that's probably part of it. It's a town of about 40,000 people, so it's not big. I started having children too and that changed my perspective because the doctors are good and the schools were good. Looking back, I realize how fortunate I was to grow up in Kearney and live in that community. Florence has a lot to offer. It's a very nice community with a lot of great people."