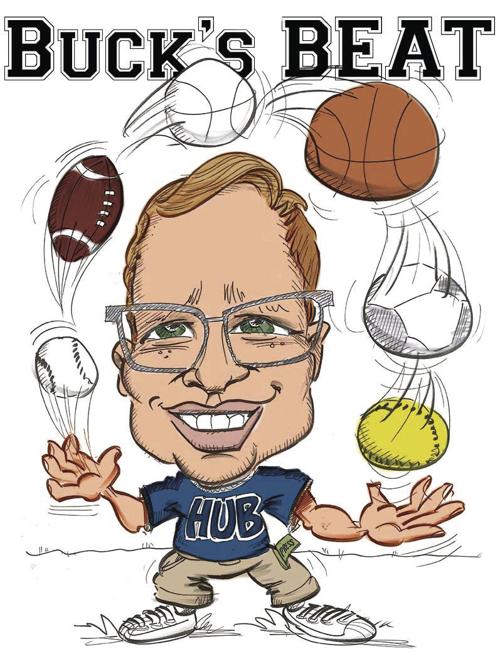 Nebraska high schools have written the book on the first year of the "sub-state" experience.
While tweaks undoubtedly will follow, the result appears satisfactory. The eight best teams in each class didn't qualify — that's never going to happen — but the fields for the boys and girls state tournaments look pretty exciting.
And the western teams didn't get shut out.
That was the purpose, wasn't it? To eliminate all those western Nebraska teams? That was the talk on the street.
Sidney, Mitchell, North Platte St. Pat's, Dundy County-Stratton and Mullen qualified in the girls tournament; Scottsbluff, Alliance, Ogallala, Bridgeport, Paxton and Wauneta-Palisade qualified for the boys tournament. All would be have been playing in those western-most district finals had the geographic district finals stayed in place.
So the wild, wild west will have its representation.
However, those representatives may be a little road weary.
Nebraska is a big state — a really big state — and there's not getting around it. Matchups like Falls City Sacred Heart vs. Crawford are unavoidable. If Crawford would have played a team equal distance to the north, the opponent would have ended every sentence with 'eh.'
If Falls City would have traveled east, Illinois would have been covered. Northeast would reach into Wisconsin.
If either team met someone that far away to the south, they would have been in Texas.
That being said, Cozad seemed like a better option.
But neutral sites don't produce big crowds. Ticket sales at some games probably didn't pay the referees, let alone the travel costs.
Atmosphere is important to high school basketball. The excitement blanketed anyone at Tuesday night's Kearney-Lincoln North Star game where the seats were filled and you couldn't find a lot of elbow room to stand along the railing.
Yes, Kearney had a home-court advantage but North Star players had reason to get a little amped up too. That might not have been the case at every neutral-site game where distance and iffy road conditions cut into the crowd.
Is it unfair to have Crawford travel to Falls City? Or Scottsbluff to a Seward? Or Alliance to Elkhorn? Or the other way around?
You can expect that question to come up very soon.
On the other hand, while traveling with the home team isn't part of your game plan, watching two unfamiliar teams get together in your back yard can be enjoyable. Ogallala and Columbus Scotus played a great game at Kearney High. Seeing the Wahoo girls playing here was a treat as well.
Then there is the increased possibility of getting a back-yard rivalry showdown at state to consider.
It may take some retooling, but the state-wide playoffs have advantages over the geographic method.
-- District basketball week is usually the week the Sandhill cranes begin to flood the Platte Valley. This year, they better have packed their snow boots.
-- According to UNK track coach Brady Bonsall, a devotee of Accu-Weather's long-term forecasts, Kearney won't see a 70-degree day until April 16. So, consider this Groundhog Day.
-- Upsets happen. At the NCAA Super Region VI wrestling tournament at the UNK Health and Sports Center on Saturday, six of the 10 No. 1 seeds lost.
-- The MIAA track meet was a tough one. While the Loper men finished seventh and the women tied for seventh, the UNK athletes came away with 36 season-best performances.
-- In case you were wondering, UNK's Jake Bartling would have placed eighth at the Big Ten meet in the shot put. Teammate Tanner Barth would have been 10th.