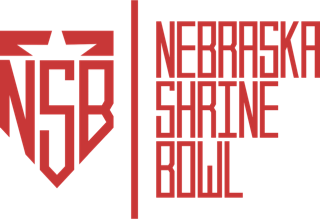 62nd Nebraska Shrine Bowl
UNK's Cope Stadium at Foster Field
- Radio — KXPN (AM 1460); KRVN (AM 880)
- Tickets — $14 general admission/$12 military and first responders/$8 students
Limitations: 3,500 tickets have been printed, seating will not be allowed in every other row or in aisle seats, family groups may sit together but others will be asked to social distance.
- Rosters —With conditioning a concern since the spring sports season was canceled, rosters also have been expanded to 45 players.
NORTH: Remington Gay, Arlington; Thomas Ault, Bellevue West; Nick Bohn, Bennington; Brady Soukup, Blair; Jaxon Johnson, BRLD; Cooper Heusman, Chadron; Landon Thompson, Columbus; Clayton Denker, David City; Kyler Beekman, Eli Hustad, Logan Macumber, Elkhorn; Jack Paradis, Elkhorn South; Tyler Strauss, Fort Calhoun; Eli Simonson, Fremont Bergan; Isaac Gleason, Fullerton; Tucker Wyatt, Gothenburg; Keegan Menning, Fremont; Caleb Francl, Ace McKinnis, Grand Island; Rans Sanders, Grand Island Northwest; Andrew Bednar, Easton Sixel, Millard North; Jack Paradis, Elkhorn South; Rex Becker, Jacob Keiser, Hartington Cedar Catholic; Michael Terrano, Lincoln High; Jesston Howard, Lincoln Northeast; Dalton Lunkwitz, North Platte; Larry Gregory, Omaha Benson; Austin Dougherty, Jaylon Roussell, Omaha Burke; Nasire Perry, Omaha Creighton Prep; Tre'on Fairgood-Jones, Carter Martin, Omaha North; Jack Dotzler, Omaha Roncalli; CJ Hoevet, Ord; Preston Kellogg, Papillion-La Vista; Kage Heisinger, Pierce; Jackson Seward, St; Paul; Sam Clarkson, Jacob Krul, Scottsbluff; Luke Wakehouse, Tekamah-Herman ; Kole Bordovsky, Wahoo; Mason Nieman, Barrett Skrobecki, Waverly; Gunnar Vanek, Wahoo.
Coaches: Mark Macke (head coach), Lincoln High; Rusty Fuller, St. Paul; Josh Deines, Sandhills/Thedford; Bryan Soukup, Blair; A.J. Santos, Lincoln High; Paul Cloutier, Grand Island.
SOUTH: Evan Johnson, Adams Central; Jacob Ludwig, Seth Novak, Ashland-Greenwood; Nate Boerkircher, Ryan Marlatt, Aurora; Bladen Bayless, Beatrice; Gage Dengel, Bellevue East; Deryk Huxoll, Cambridge; Davon Brees, Centennial; Michael Rutherford, Central City; Tyler Palmer, Columbus Scotus; Nathan Breon, Cozad; Zach Fye, Crete; Keithan Stafford, Doniphan-Trumbull; Tyler Marlatt, Elmwood-Murdock; Seth Firmanik, Fairbury; Elijah Onate, Gibbon; Jack Larchik, Blake Podany, Gretna; Keaton VanHousen, High Plains; Ethan Twohig, Holdrege; Jackson Miller, Kearney; Jett Janssen, Lincoln East; Tayden Gentrup, Lincoln Pius X; Laken Harnly, Drake Sherman, Lincoln Southwest; Cam Berry, Drew Daum, McCook; Dalys Beanum, Millard West; Aiden Oerter, Ethan Schmidt, Norris; Jacob Frezell-McClinton, Abe Hoskins, Omaha Central; Max Brinker, Blake Brummer, Omaha Skutt; Alan Mendoza, Omaha South; Dallas Rogers, Papillion-La Vista South; Paxton Swanson, Platteview; Andrew Rathman, Plattsmouth; Connor Crumbliss, Sandy Creek; Jordan Kavulak, Tyler Lenz, Seward; Braden Klover, Southern; Jacob Diaz, Beau Woods, York.
Coaches: Ryan Thompson (head coach), Ashland-Greenwood; Jay Landstrom, Omaha Central; Evan Klanecky, Centennial; Troy Huebert, Central City; Nate Tonjes, Ashland-Greenwood; Brant Loewe, Skutt.