KEARNEY — Fifteen Hub Territory soccer players have been chosen to play one game during this strange season.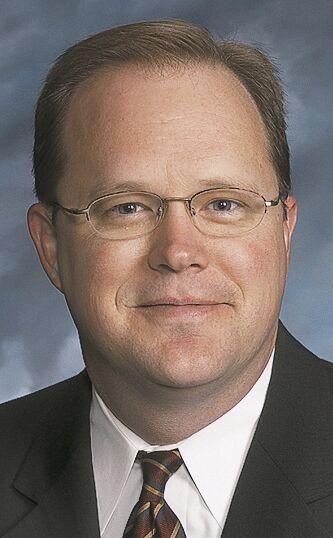 The group of seniors from Kearney High, Kearney Catholic, Holdrege and Lexington have been selected to play in the 2020 Nebraska High School Senior Showcase, a benefit for Special Olympics. Four games will be played Friday and Saturday at Omaha Skutt Catholic.
The Class B all-star games are Friday at 5:30 p.m. (girls) and 7:30 p.m. (boys). Class A games are Saturday, starting at 5 p.m.
Besides the players, the teams will have strong local representation in the coaching ranks.
"I'm ready to pay somebody to let me coach," said Kearney Catholic's Bruce Lear, who will be joined by Omaha Mercy's Brian Leahy on one sideline. Leahy is a former Holdrege coach.
"This is the longest break I've ever had from coaching soccer in 12 years now," Lear said.
Lear's team includes Stars Ainsley Aden and Piper Schrock as well as Lexington's Katty Tercero, Carolyn Zamora and Samantha Morales.
The Class B boys game includes Lexington's Brandon Perez, Rafael Sandoval and Marvin Orozco and Holdrege's Ismael Munoz.
Holdrege's Tyler Kroll and Lexington's Jess McHargue are the coaches.
The Class A rosters include KHS girls Reagan Heelan, Sydney Weiler and Avery Collison, and Bearcat boys Bryce Kovarik, Brayden Spath and Carson Elstermeier.
The Senior Showcase replaced the Shrine Soccer Classic last year and has been expanded to have Class A and Class B games this year.
Lear said it's an effort to increase the opportunity for seniors to have a chance to play while expanding the awareness of Special Olympics.
It's also a welcome return to an activity that has been shut down throughout the spring.
"We've been under some pretty strong restrictions that were lifted the first of July, so nobody has played as much," Lear said. "I think everybody's getting back in the swing of it. .... Right now the club season this fall is on 100 percent go at this moment."
Lear's KCHS team had gone through two weeks of practice before the pandemic ended their season. With a veteran team, the Stars were fill with high hopes.
"I don't think focusing on that disappointment is too productive," Lear said. "Certainly there's a part of me that empathizes; to have that senior year disrupted by what happened is disappointing, but it's also instructional. It's potentially a very positive thing if viewed in the right light.
"Not everything's going to go the way you expect it to go. ... You have to stop and refocus, find different things in life."