BH Digital Marketing Services
Full Service Digital Agency | Google Partner | Bing Accredited
| | |
| --- | --- |
| Sunday | Closed |
| Monday | |
| Tuesday | |
| Wednesday | |
| Thursday | |
| Friday | |
| Saturday | Closed |
About BH Digital Marketing Services
BH Digital Services | Digital Marketing | Google Adwords | Bing Ads
We are the Kearney NE experts for all digital marketing including PPC (Adwords), Remarketing, SEO, and our exclusive product FindIt. WE are "Kearney's Google Adwords Certified Partner!"
Kearney's Digital Marketing Experts
Google trusts BH Digital Services with its products because we have studied their programs and are certified top to bottom by their high standards! "Google Certified Partners Serving Kearney"
BH Digital Services is your "Full Service Digital Agency" and partner for all your digital marketing businesses needs in Kearney NE.
BH Digital Services is the Digital Marketing Agency for Berkshire Hathaway Media Group (BH Media) working through the Kearney Hub. We consult and create Internet Marketing Solutions, which include having the right message, in the right place, when customers are ready to make a purchase. This means we can bring your targeted audience to your website. Our goal is to generate most qualified leads (Ready -to- Buy) with the best possible return on investment (ROI). We just don't stop at just getting clicks to your website, we prefer to measure the success based on conversions. Conversions can be orders, or leads from forms or phone calls. Website design and A/B Testing play a large part in optimizing the cost per conversion. You'll be amazed at how well we can target your audience. Using our Geo Technology, We can target people for a particular behavior.
For example, If your an Kearney Real Estate Company, we can target people that are looking to rent or buy a house in Kearney, Maybe just looking to move? based on the websites they have been looking at over the last 5-7 days we can target those HOT prospects. In addition, we can place ads for people that are in a ZIP code where homes may need a new roof, or they are looking for home security. As a Full Service Digital Agency, BH Digital Services of Kearney is here to help! BH Digital Marketing Services include:
We have helped thousands of businesses in Kearney with their marketing and digital planning.
From Accountants to Lawyers and Plumbers to Real Estate Agents we have helped them find customers. Give us a call today at (308) 237-2152.
Berkshire Hathaway Media Group is the parent company to BH Digital Marketing Services and The Kearney Hub. BH Digital Marketing helps small business owners understand all the digital and marketing options available to them. We will consult with you and create internet marketing solutions for your business, including Pay Per Click (PPC), SEO, social media, e-mail marketing, display advertising, website development, video, geo-targeting and retargeting options. BH digital Marketing offers Digital Service throughout the entire state of Nebraska, North Carolina, New Jersey, Virginia, Alabama, Florida, Oklahoma, and Texas.

Is this your business?
Promote your business through our innovative Marketplace system! It's free to sign up!
BH Digital Services is now a Google Premier Partner
BH Media Group | BH Digital Marketing Services a wholly owned subsidiary of Berkshire Hathaway Inc. is proud to announce that it has earned the status of Google Premier Partner. This achievement means that BH Digital Marketing Services is now part of the elite group of Google's agency partners that provide not only excellent service and technical skills for our clients, but also deliver excellent performance and growth for our small and medium business Digital Marketing and AdWords campaigns.
"We are very energized about our ever expanding relationship with Google by becoming one of their Premier SMB Partners," said Bob Musilek, BH Media Group's Director of Digital Agency. "The Premier Partners achievement emphasizes our long-term commitment to helping small and medium-sized businesses better understand digital marketing. The Google Premier SMB Partner Program provides BH Digital Services with added insights, detailed training, and support all dedicated to helping us better serve our valued clients and communities across the markets we serve."
BH Media Group | BH Digital Marketing Services are Berkshire Hathaway Companies. In addition to its digital services group, BH Media owns WPLG Miami TV Station, 111 newspapers in 10 states. New Jersey, Virginia, North Carolina, South Carolina, Alabama, Florida, Texas, Oklahoma, Nebraska and Iowa. Berkshire Hathaway Media Group also has a publishing solutions division that specializes in printing and delivery services throughout the United States.
BH Digital Marketing Services serves the entire city of Kearney, Nebraska including:
What is PPC, and how can you use it to help your business in Kearney NE.
You've heard the terms thrown around, PPC, SEM, SEO, Google AdWords, CPM, but what do they all mean. "Search Engine Marketing" or SEM, was once was used as an umbrella term to encompass both SEO (search engine optimization) and paid search activities PPC. Over time, the industry has adopted the SEM acronym to refer solely to paid search.
At BH Digital Marketing Services, we generally use SEM and/or "PPC" to refer to paid listings, with the term of search marketing being used to encompass both SEO and SEM. We have also listed some of the most common terms also used to refer to SEM activities:
Paid search ads

Paid search advertising

PPC (pay-per-click) *

PPC (pay-per-call) – some ads, particularly those served to mobile search users, may be charged by the number of clicks that resulted in a direct call from a smartphone.

CPC (cost-per-click) *

CPM (cost-per-thousand impressions) *

Most search ads are sold on a CPC / PPC basis, but some advertising options may also be sold on a CPM basis.
PPC stands for pay-per-click, a form of internet marketing in which advertisers pay a fee each time one of their ads is clicked. Essentially, you are buying visits to your site, rather than attempting to "earn" those visits organically. Search engine advertising is one of the most popular forms of PPC. It allows advertisers to bid for ad placement in a search engine's sponsored area when someone searches on a keyword that is related to their business offering. For example, if we bid on the keyword "Digital Marketing Kearney," our ad might show up in the very top spot on the Google results page.
Every time our ad is clicked, sending a visitor to our website, we have to pay the search engine a small fee. When PPC is working correctly, the fee is trivial, because the visit is worth more than what you pay for it. In other words, if we pay $3 for a click, but the click results in a $300 sale, then we've made a hefty profit.
A lot goes into building a winning PPC campaign: from researching and selecting the right keywords, to organizing those keywords into well-organized campaigns and ad groups, to setting up PPC landing pages that are optimized for conversions. Search engines reward advertisers who can create relevant, intelligently targeted pay-per-click campaigns by charging them less for ad clicks. If your ads and landing pages are useful and satisfying to users, Google charges you less per click, leading to higher profits for your business. So if you want to start using PPC, it's important to learn how to do it right.
What is Google Adwords Exactly?
Google AdWords (PPC) is the most popular paid search platform used by search marketers and here at BH Digital, followed by Bing Ads, which also serves a significant portion of ads on Yahoo. Each platform offers its own getting started guides and helpful tutorials, but can be cumbersome to follow to make the best impact for your business if you do not know how to use the platform.
AdWords operates on a pay-per-click model, in which users bid on keywords and pay for each click on their advertisements. Every time a search is initiated, Google digs into the pool of AdWords advertisers and chooses a set of winners to appear in the valuable ad space on its search results page. The "winners" are chosen based on a combination of factors, including the quality and relevance of their keywords and ad campaigns, as well as the size of their keyword bids.
More specifically, who gets to appear on the page is based on an advertiser's Ad Rank, a metric calculated by multiplying two key factors – CPC Bid (the highest amount an advertiser is willing to spend) and Quality Score (a value that takes into account your click-through rate, relevance, and landing page quality). This system allows winning advertisers to reach potential customers at a cost that fits their budget. It's essentially a kind of auction.
Managing Your PPC Campaigns With BH Digital Marketing.
BH Digital in Kearney has Google Certified individuals that are trained specifically in optimizing and running PPC campaigns. No matter if you want to target a certain zip code, or an entire region, we can get you in front of those people. WE manage them regularly to make sure they continue to be effective. In fact, regular account activity is one of the best predictors of account success. You should be continuously analyzing the performance of your account and making the following adjustments to optimize your campaigns:
Add PPC Keywords: Expand the reach of your PPC campaigns by adding keywords that are relevant to your business.

Add Negative Keywords: Add non-converting terms as negative keywords to improve campaign relevancy and reduce wasted spend.

Split Ad Groups: Improve click-through rate (CTR) and Quality Score by splitting up your ad groups into smaller, more relevant ad groups, which help you create more targeted ad text and landing pages.

Review Costly PPC Keywords: Review expensive, under-performing keywords and shut them off if necessary.

Refine Landing Pages: Modify the content and calls-to-action (CTAs) of your landing pages to align with individual search queries in order to boost conversion rates. Don't send all your traffic to the same page.
When you're ready to get started driving customers to your business, give BH Digital Services a call at 402-444-1002, and we will get you moving forward. You can also read more about PPC on our PPC Page.  We service all areas around Kearney NE.
Berkshire Hathaway Media Group is the parent company to BH Digital Marketing Services. BH Digital Marketing helps small business owners understand all the digital and marketing options available to them. We will consult and create internet marketing solutions, including websites, mobile, display, SEO, social media, Google Adwords, search engine marketing (PPC), e-mail marketing to programmatic, geo-targeting and retargeting options. BH digital Marketing offers Digital Service throughout the entire United States, with offices in New Jersey, Virginia, North Carolina, South Carolina, Alabama, Florida, Texas, Oklahoma, Nebraska and Iowa.
Search Engine Optimization – It is a marketing technique which focuses on increasing visibility, and improves search engine ranking in organic (non-paid) search engine result pages. SEO comprises both the technical and creative elements required to improve rankings, drive traffic, and increase awareness in search engines.
In simple words SEO is the technique of optimizing web pages so that it ranks higher in search engine result pages (SERPS) for a target set of Keywords/Phrases. SEO isn't just about building search engine-friendly websites. It's about getting your site better for people as well.
Why is SEO needed for a Website?
Search engines provide targeted traffic, by following a pathway based on links. If search engines cannot crawl and index your website you will not be able to drive traffic to your website.
The majority of web visitor traffic is driven by the major search engines such as Google, Bing, and Yahoo. Social Media & other platforms can drive traffic and generate visits, though still, most users use search engines as the primary source.
Search engines use search queries—the combination of words or a word that users type into the search box – to drive customers to your website. Research has demonstrated that search engine traffic can build (or break) an organization's success. Targeted traffic to a website can provide awareness, revenue, and exposure like no other channel of selling can do. Investment in SEO can deliver an exceptional return on investment compared to other types of marketing and publicity.
Why can't the search engines evaluate my website without doing SEO?
Search engines are just algorithms that scour data online; they still need assistance knowing what to look at. The major engines like Google, are constantly improving their technical expertise to crawl the web more deeply and thoroughly to bring back better results to users. Proper SEO analysis can bring you more visitors and increased attention. Though, at the same time, the wrong practices can hide or lay to rest your site deep in the search results where there is no visibility.
In addition to making content usable to search engines, SEO also helps boost rankings in search results, so that searchers will more readily see it. The internet is becoming increasingly competitive, and those who perform SEO will have better results on search engine results pages.
On page Factors: These are links, quality content, and correct website data. 

Off page Factors These are quality links from trusted online partners, blogs, social media, photos, and your correct online listing
BH Digital Services can assist you with all of your SEO needs.  Give us a call at (308) 237-2152 today!
SEO: Content and Links is King to better Search Result Ranking.
If you're a business owner, and are not showing up well in search results, you ask "how do I get better ranking". Google has become the goto source for all things internet, and they control and update the factors that are keeping you from ranking well. In the old days to rank well, all it took was adding some keywords to your website, and making sure you had a good website. Those factors have changed!
What Google recently said:
Andrey Lippatsev: Yes. Absolutely. I can tell you what they are. It is content and links going into your site.
There we go! Straight from Google, it's Links and Content that are the two biggest factors for ranking better on search results pages!
Now, should we think of the internet world as consisting only of these two factors? It's quite simple, and possibly too much so. Let's try to simplify this a little more. How many organizations would dramatically improve their SEO if they focused on creating great content and promoting it effectively? I can tell you that from our experience these are two things that many organizations simply DO NOT DO!
What is Great Content Exactly?
There are 3 major pieces that really matter in creating great content: 
Relevancy 

Quality 

The overall content experience
If the content is not relevant to a query, it shouldn't rank for that query, ever! The notion of quality is "Does it provide the information that people are looking for? Is that information relatively unique to your site?" It makes sense for the quality of the content to matter a lot. You need to create something new and compelling that also offers a lot of value. That may not be easy, but being the best at something never is.
If you're in a competitive market, like contractors and real estate, it's reasonable to assume that your top competitors are making great relevant content on topics that matter to their target audience. For the most important queries, it's probable that the top 5 pieces of content in that space are really, really good (i.e. more comprehensive than other articles on the topic, or brings in new information that others don't have).
Content experience is a little more tricky on making great content. It is composed of: 
Is your content well-organized and easy to read? 

Does it effectively communicate its key points? How do people engage with it? If they land on a page on your site that has the answer to their question, can they quickly and easily find that information?
You'll find that the major competitors that rank in the top of the SERPs all handle this pretty well too.
Now, we cannot forget about basic website format. You still need title tags, heading tags, use of synonyms, page layout and design. Those are all either part of creating higher-quality content, or making that content easier to consume.
Why do links get separate treatment?
Links are important for two reasons: 
They're still the best measurement of authority. 

The power of links should cause different actions on your part.
What is that action? It's called marketing. Within that discipline is the concept of content marketing. Done the right way, these are things you should do to raise the reputation and visibility of your brand. No doubt, part of attracting great links is to produce great content, but there are other overt actions involved to tell the world about that great content, such as social media.
What does all of this mean?
Make your content, and the experience of consuming that content, unbelievably good. That's step one. Don't cop out on the effort to make your content stand out. You have no choice if you want to get positive results from SEO that sustain and stick.
Don't forget the overall site and page usability. This is a big part of what makes your content consumable and a critical part of making great content. Also stay engaged by looking and analyzing user engagement. This provides a critical feedback loop into what you're doing, and whether or not it's working for your target audience.
Then your focus should turn to marketing that will help drive your reputation and visibility, and help attract links to your content. Here it is in a nutshell:
If your content isn't competitive in relevance and quality, links won't help. If it is, links will make the difference.
Your content has to be elite to have a chance to score highly on any given competitive search result. After that, your superior marketing efforts will help you climb to the top of the heap.
Local SEO for Your Small Business
There are over 28 million small businesses across America. Therefore, being visible to your local area is extremely important. Search engines such as Google and Bing, know this as well. They have given increased focus to personalized search results which prioritize websites that are local (depending on the type of search).
Local SEO has caused a shift in how companies execute an SEO plan. Gone are the days of building a website and hiring someone to build a bunch of links to expect you'll get the results you need to build your business. The modern search landscape requires a more sophisticated, and well-rounded approach to building coveted visibility in the search engines.
The world of SEO is now open to collaboration and sharing tactics that are going to work best for your business. After all, the right businesses being visible in local search results is not just good for your business, it's also great for the search engines as it helps people find what they're looking for.
BH Digital has collaborated to create this checklist on how to gain the best local SEO visibility for your business. 
Well Designed Website that is mobile responsive. 

An onsite blog

Business address and phone number and hours on the top part of your website 

Customer Reviews 

Customer contact form 

Keyword research for local SEO 

High quality content 

Pages associated to local content 

Clean URL for every page 

Unique titles, headings, alt tags, and page descriptions using keywords 

Internal and external links. 

A well filled out Facebook Business page and Twitter page 

Google My Business 

Bing for Business 

Pictures and video with correct alt tags 

Listing on local directory's like FindIt, or yellowpages. 

Yelp listing 

Reviews on Google, and respond to all reviews 

Google webmaster tool 

Google Analytics.
Solving duplicate content for multi-location businesses and local SEO issues
It can sometimes be difficult for businesses with multiple locations to have unique, rich content for each individual location page. What can multi-location businesses do to help improve their location pages and avoid the filter? Following are four tips for putting together rich, unique location page content.
Business examples of this are insurance companies, restaurants, and retail stores. In Houston, TX, Allstate Insurance has 146 offices, State Farm has 173 offices, and Farmers Insurance has 232 offices. Each one of these offices has a unique location page, but they are all technically competing with each other for the same exact keywords, like "auto insurance Houston" or "brand name + Houston." This is what causes Google's filter to kick in, and the majority of the pages will get filtered from the search results for being too similar.
One of the ways that businesses have combated this is by incorporating reviews. There are services that automate the process of collecting and publishing customer reviews. FindIt, by BH Digital Services, gathers reviews from across the web, and allows you view and respond to them individually. Both Google and Bing utilize reviews to show authority and relevance to rank you on search engine results pages. This is just one of the many things that FindIt will do for local businesses.
Businesses can improve their reviews by including more (natural) keywords in their responses. For example instead of, "Thanks Bob!" put something like, "Bob, it was our pleasure to help you save money on your auto insurance! I hope you enjoy driving your new Toyota Prius and choosing us as your insurance agent."
Utilizing content rich review responses, results in a great amount of fresh content that is unique for each location. When you look up a branded search for "Allstate Houston," you'll see the agent pages occupy the top six results and get the gold stars on their organic presence as well. Allstate's website as a whole manages to snag the top nine organic spots before the rest get filtered and Google starts showing third-party sites like Indeed and Yelp.
2. Write out driving directions
A second great way for businesses to make their location pages unique is to write out driving directions to their individual locations. Often, people just link to Google Maps, but writing out driving directions gives you unique content that is also helpful to users. It also allows you to get more local signals on your website.
This is another easy way to get rich content on the page and make it different from the other locations. Adding detailed employee bios gives you a natural way to include keywords (by listing their expertise) on the site, as well as geographic areas.
Most businesses fail to add photos of any kind, let alone multiple photos to their location pages. Most are just a single generic picture, whereas users (and Google) would love to see multiple. Photos of the inside of the office, the outside of the office, parking, neighborhood, building, employees, employees serving customers, products/services, accomplishments/awards and events are often overlooked.
This is a major missed opportunity, since photos allow you to add descriptive keywords and alt-text. . Examples of this are kentwood1-web.jpg, you should instead go for file names like jakes-fireworks-kentwood-mi.jpg, which would get their city name and keyword side by side.
Give BH Digital a call at (308) 237-2152 to start growing your local SEO. WE KNOW SEO.
Reach More Customers with Highly Targeted Display Advertising
Consumers today are used to display advertising; in fact 4 out of 5 people want customized ads. Place your business in front of customers where they spend most of their time: the web. Display ads are the box ads that appear on websites, they are made up of local and national advertising. They are placed along the top of web pages such as the traditional banner ad, or the larger text billboard. Display ads can also be in the form of video or pre-roll advertising. Display ads appear on well-defined sections of websites that are specifically reserved for paid advertising and are targeted to generate a prompt response.
There are many advantages of display advertising:
You reach the right people at the right time by displaying ads to those most likely to be interested in your business.

You can advertise locally or nationally with advanced targeting methods. You can even target specific zip codes, or demographics.

Display advertising drives in sales both online and in store by helping customers find you. Your competition uses this why shouldn't you!
The best thing about display advertising is taking the hassle out of marketing and letting us do the hard work for you.
There are different formats and sizes available for you to choose from, and different placements amongst the webpage's. The wider banner display ads generally perform better than their tall, narrow counterparts. BH Digital Marketing services can help SMB's understand what ad sizes might work best for meeting their marketing goals in Kearney NE.
There are also different formats for display advertising:
Rich media: One form of rich media is the videos that start as the page loads. Other versions of rich media are the ads that sit quietly on the page until you roll over them with your mouse. As you roll over them, they expand, into a more full and welcoming message.

Interstitial: An interstitial is the full-screen ad that pops up in between activities, such as clicking from one page to the next, or going to the next level on a page.

Overlay: An overlay is similar to an interstitial in that they both pop-up in order to see the content. These types of ads must be clicked off in order to remove them from view. However, Google does not like these type of ads on mobile formats, so in 2017, BH Media will be going away from these ads on mobile versions.
Display ads run on all over the internet, given the millions of websites reached by Google's Display Network. Google can match your ads up to websites and apps based on keywords or your own targeting preferences.
BH Digital Marketing is Kearney's go to resource for digital marketing.
BH Digital Marketing Services makes showing display ads easy, and their performance is easy to measure. BH Digital display advertising uses high quality analytics that allow you to track the number of clicks, impressions and conversions the ad has generated. We give you an up-to-date picture of what is is going on with your ads and how consumers are using them. Display advertising is a visually stimulating way to connect with consumers. BH Digital has the resources to make sure you are sending your message to the correct people at the best time they need your services. You have a great product or service, isn't it time to let customers know your there for them!
Search Engine Optimization (SEO) | Kearney NE What is SEO?
What Does "On-Page Rank" mean to Kearney Businesses?
Search Engine Optimization
It is a marketing technique which focuses on increasing visibility, and improves search engine ranking in organic (non-paid) search engine result pages. SEO comprises both the technical and creative elements required to improve rankings, drive traffic, and increase awareness in search engines.
In simple words SEO is the technique of optimizing web pages so that it ranks higher in search engine result pages (SERPS) for a target set of Keywords/Phrases. For Kearney Businesses, SEO (Search Engine Optimization) isn't just about building search engine-friendly websites. It's about getting your site better for people as well. All search engines require certain elements for you to rank well on search engine results pages.
Kearney NE, Do You Need SEO Help?
BH Digital Services headquartered in Kearney, NE prides itself on helping businesses large and small with their web presence. SEO is what we provide to all our digital marketing customers. Like all of our services, we begin our SEO programs with the analysis of search data. We look at your site traffic, competitors and what your customers are entering into the search engines when looking for products/services like yours.
Many businesses that have websites in Kearney, do not have correct SEO. The bulk of SEO programs involve a few fundamental elements —
Site Structure 

Content Creation 

Link Development 

On-Page SEO Basics 

Google Analytics 

XML Sitemap 

Robots.txt file 

Page Load Speed 

Buyer Personas 

Keyword List 

Title Tags 

Image Alts
These SEO Basic steps along with our research capabilities provide you with the durable ranking you need for increased traffic and maximized conversions in the Kearney Market.
SEO and pay-per-click/PPC are not mutually exclusive processes. By integrating data collected from your PPC campaign, we can assess which keywords are converting the highest and then optimize those terms for SEO. If you're already running a PPC campaign, you can still control more search engine results page real estate. Contact us today to learn how to integrate your PPC and SEO.
Looking for more information about SEO, check out our Blog on SEO
CALL US TODAY FOR YOUR SEO NEEDS. (308) 237-2152

FindIt and BH Media is your single greatest source for marketing in Kearney NE!
The single biggest reason to list in online directories is that they help search engines understand what your site is about, and help improve your relevancy and position within search engine results pages. Search engines such as Google, Bing, and Yahoo, make it extremely rewarding for a business to list their site in directories. FindIt is not only a directory site; it is one of Kearney's most searched sites. With over 2 million unique visitors every month, you can place your business in front of a lot of potential customers.
Besides the directory listing, FindIt is like a separate website for your business! It includes sections unique to your business. For example auto dealers have a page to list their cars for sale, and real estate agents can list their homes for sale. We can do the same thing for you. Also included is a place to showcase pictures, video, keyword rich content, and it creates a great link back to your website. Google recommends you have different places throughout the web, to create unique content to describe your business. This allows you to get in front of many more people, which may not have actually found your business with a generic Google Search.
Why Do You Need FindIt.
You ask, why do I need this when I currently have a website? When your refrigerator doesn't work as well as it should, how do you find a repair person? When your lawn mower doesn't start, who do you call? The same goes for your business. When a person needs your services, who are they going to call? If you want to get in front of potential customers when they need you, you need multiple ways to attract them to you, especially when you're not showing up on the top fold on page one of a search page.
BH Digital Services wants to help you with your online listings, and helping you connect with your customers. Call us today at (308) 237-2152.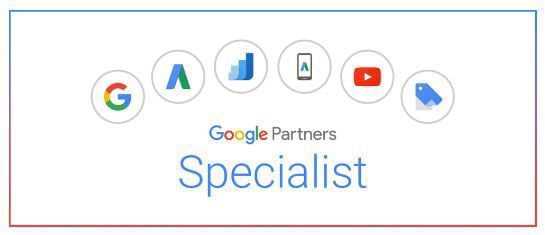 Kearney NE | Remarketing & Digital Programmatic BH Digital Services Has Solutions For SMB's
Kearney business owners, when you spend money on advertising (PPC), you want to make sure that you get your brand noticed. However, even the best campaigns won't be noticed if the right people don't see them. We specialize in remarketing Adwords, and matching appropriate audiences with products and services that they're likely to be in the market for, also known as Re-Targeting. If a potential customer has been to your website, searched for your products and services, or they're reading content relevant to what you offer, we'll help get your message in front of them today with behavioral marketing. Plus, all campaigns are geo-targeted, ensuring that we only share your ad with potential customers in your service area. Our behavioral marketing and Re-Targeting services include:
Kearney NE | Site Retargeting | BH Digital Services
People who know you. Users visit your website in Kearney or beyond. Unfortunately 97% of site visitors will leave without taking action. We show them your ad as they browse the internet and remind them of your brand and to come back when they are ready to buy.
Kearney NE | Search Targeting | BH Digital Services
People searching for your products and services. As users perform searches across the web, we collect data associated with those searches. Based on the keywords they have searched, we show your ad to those who have performed searches relevant to your products and services.
Kearney NE | Contextual Targeting | BH Digital Services
People viewing content relevant to what you offer. As users browse the web, consuming content, we collect data associated with that content. Based on the keywords and/or the categories of the content, we show your ad to those who are reading about topics relevant to your products and services.
Kearney NE | Geofencing | BH Digital Services
People who have been somewhere. The most advanced location based mobile advertising technology powered by latitude and longitude data to target specific geographic areas. Whether your business, your competitor or any other specific geographic area – this product helps you reach those people. Utilizing all of these techniques, we bring the customer back to you after visiting your website. We have one of the most advanced targeting methods in Kearney.
Call us now to set talk to one of our local Kearney digital specialists. (308) 237-2152.
Pay Per Click (PPC) | Google Adwords | Kearney NE

Pay-Per-Click advertising, or Google Adwords, in Kearney is the best way to get immediate and targeted traffic to your website. PPC (Google Adwords | Bing Ads) puts you in front of those people searching for your products on search pages in order to generate leads or sales for your business. Pay-Per-Click done by us is set up correctly, managed and optimized well, and tracked effectively. Pay Per Click/PPC can be a big generator of revenue for just about any Kearney business.
We always hear from our clients that they have tried it and "it just didn't work." The search engines are in the business of making money, so their goals are not always your goals. Our certified specialists know how to make your pay per click/PPC advertising cost effective. That means constantly tweaking, adjusting and split testing different elements of your campaigns with one goal in mind: a pay per click/PPC campaign that generates the most leads for your business at the lowest possible cost. 
We help with the whole picture not just clicks 

Measurable results 

Ongoing campaign optimization
Adding Re-Targeting to your Adwords (PPC) campaign will also help bring back those potential customers to your website. Depending on where the customer is in the sales funnel, your potential customer may not call you right away. By targeting them with ads on websites they visit after yours, helps to remind them of your excellent services, and prompts them to call you when they are ready.
Our digital specialists are certified by Google and Bing in AdWords and PPC Marketing. Call us today at (308) 237-2152 to schedule an appointment to discuss your needs.
Kearney if you're a local, national ad agency or a (SMB) Small to Medium Size Business, the BH Digital Services Google AdWords Help Center can provide you with the information you need to succeed with your online AdWords advertising.
Why use BH Digital Services of Kearney? They Can Give AdWords Help.
BH Digital Service's goal is to help make AdWords understandable and useful to all businesses in the Kearney Metro Area. We've try to use the right balance, giving you the information you need to effectively understand how Google AdWords campaigns work, generate new business leads and close sales for SMB'S in Kearney, NE
How BH Digital Google AdWords Help Can Work For Your Small Business.
BH Digital Services is a Google Adwords Certified Google Partner. We Help Small Business understand the technical side of Google Adwords. BH Digital Services can also provide advertisers with a conceptual, non-technical understanding of how Google AdWords works.
We personalize the Google Adwords experience and content toward your business, we make it easy for you to work with our local Kearney team of certified Google specialists to get you the answers you need, fix problems with your account, and make the most out of your advertising efforts with great ROI.
We work hard to provide understandable PPC information for the average Kearney Business owner using Google Adword products.
BH Digital Services Is A Google Trusted Partner in Kearney NE.
We have taken the time to work with Google to become fully certified in Adwords, Search, Video, Display, Shopping, and Analytics. You can trust BH Digital Services with all of your Digital Marketing needs in Kearney.