We all sighed in relief when the CDC told Americans that the vaccinated could unmask, and we looked forward to normalcy. Then came the extremely contagious Delta variant, and over a month ago, the CDC advised we put the masks back on.
July 27, the CDC recommended even fully vaccinated people mask indoors in areas of high transmission. Buffalo County, along with almost every county in the U.S., is currently an area of high transmission. The CDC's website recommends "universal indoor masking for all teachers, staff, students, and visitors to schools, regardless of vaccination status."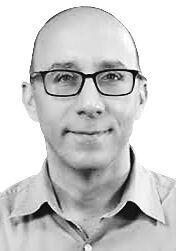 We anxiously await the day UNK takes this information seriously and mandates masks, as it did last academic year.
A university is responsible for a safe environment for students and employees. That's why our campus is smoke-free and why every in-person student must show documentation of vaccination/immunity to mumps, measles, and rubella (MMR).
Fulfilling its responsibility last year, UNK did the right thing. It wisely listened to epidemiologists by instituting a mask mandate. Now because of Delta, the case numbers in Buffalo County and Nebraska are worse than they ever were back when we were implementing safeguards.
Surely we care about keeping the community safe and alive this year as well?
Before this semester, the University of Nebraska Medical Center declared a mask mandate. For some reason, UNK didn't heed our own renowned medical professionals by following suit. The first Wednesday of this semester, UNO and UNL each realized a mask mandate was vital and issued one.
Surely we care about students as much as other NU schools do?
Right now, we risk being the one NU institution that very soon may have to apologize to students (and parents) and our Kearney neighbors for ignoring our peers, doing nothing, and allowing outbreaks.
Just as masking effectively slowed COVID last year, so did remote learning (in universities nationwide). It allowed folks to continue class, even if they were vulnerable or exposed, and it reduced in-person interactions/potential spread. Even in quarantine, students could attend class. This safety prompted UNK to move everything online March 2020. Fortunately, UNK has a strong history of online teaching, which UNK has long advertised and promoted. We know students can have impactful experiences online—without putting themselves or others at risk. Because of these benefits, we have requested the option be given to all UNK employees to work or teach online.
Many students and staff are immunocompromised or vulnerable. Or live with someone who is. Since many employees—and some students—have children too young for vaccination, in-person interactions during the day can lead to exposure in the evening.
Over the past eighteen months, America has learned that COVID can damage even the most healthy adults of any age, meaning every employee—preexisting conditions or not—needs the opportunity to work safely from home. We trust that the university does not want any employee forced into an unsafe work environment when safer alternatives have proven effective in the recent past.
We're confident these two changes—masking and the option of remote working—can be implemented. They are as doable as they were last year. More so, in fact, now that we and our students have experience.
Last semester, the administration encouraged everyone to safely "Finish the Race." We didn't know, then, the race would require additional laps. Though it takes endurance, we remain just as committed to finishing the race strong—for the health and lives of our students, our university, our community, and ourselves. We trust the UNK administration shares this commitment.