Next year, all I want for Christmas is a trouble-free trip home to Cleveland.
Monday night, heading back to Kearney from Cleveland after the holidays, I listened to ominous Tuesday weather forecasts from my motel room in Newton, Iowa. Meteorologists warned of fog in Iowa, freezing rain in Council Bluffs, snow in Omaha and ice covering I-80 west of that. I shuddered.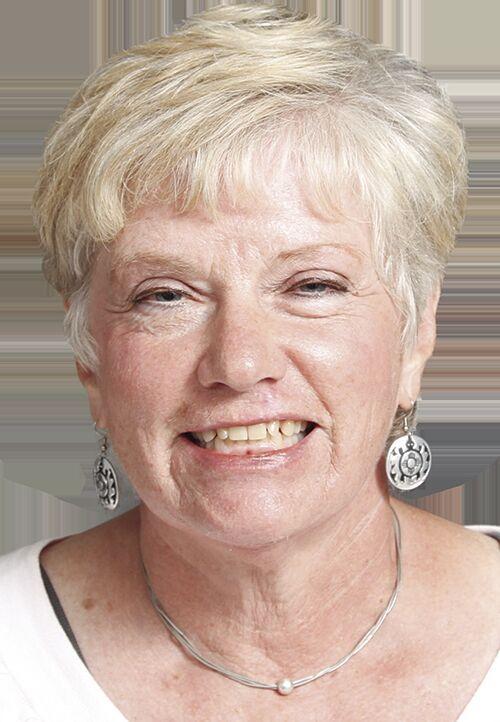 I drove 1,000 miles home to Cleveland in December because holiday travel on trains and planes in past years has been wretched – and because airfares these days are higher than Rudolph on Christmas Eve.
Now, I had to get back to Kearney, so I braced myself and left Newton Tuesday morning. I drove into fog as thick as a milkshake. I knew I was barreling into snow and ice, but I gritted my teeth and headed west.
Home for the holidays? Yeah, right.
In 2012, my first Christmas in Kearney, I took Amtrak home, but a blizzard howled in, and I spent nine hours waiting in that dark, unheated Holdrege train station for the train. I got to Cleveland 24 hours late.
In 2013, I chose Amtrak again. This time a blizzard halted me on my return trip to Kearney. It halted planes, buses and cars, too, forcing me to spend two pricey nights in a Chicago hotel until the city dug out and trains were running again.
Two years ago, a blizzard in Kearney grounded my Dec. 23 flight home. Weather snarled on Dec. 24, too, but the plane took off at noon. I got home barely ahead of Santa Claus on Christmas Eve.
Last year, wiser now, I drove. On my way back to Kearney, I stepped out of my car onto an invisible sheet of black ice and crashed down on both knees. I still managed to drive 800 miles to Kearney, but I'd torn a ligament in my left knee. I was imprisoned in a brace until spring.
This year, my biggest bugaboos at first were new automated toll booths at turnpikes in Indiana and Ohio. At the western end of the Indiana turnpike, the toll booth gate refused to lift. The driver in front of me finally got out of his car and stormed over to a toll booth in search of a human being.
A grumpy uniformed woman stomped over to the machine and jimmied with it. Bingo. The gate went up and off he went, but when I drove up, it quit again. I pressed the "help" button. At long last, some invisible person fiddled remotely with the machine. No luck. She finally raised the gate remotely. I still didn't have a ticket, but she said, "Tell the people at the east end that Patricia let you through." At the east end, the gate balked at taking my money.
Four days later, I drove from Cleveland 350 miles to my daughter's home in Aldie, Virginia, but a four-car accident shut down I-70 in Maryland. We sat for two hours. We were then detoured onto a winding rural road as thin as fishing line. I got to Sara's three hours late, but I was lucky. Had I flown, I'd have been stranded over Christmas by a devastating Dec. 22-24 snowstorm.
Returning to Cleveland Dec. 27, I lost an hour on the Pennsylvania Turnpike, once while they cleared ice out of a tunnel and again when four out of five automated toll booths were closed, forcing us post-Christmas travelers to shoehorn into a single line.
Two days later, on Dec. 29, as I happily visited family in Cleveland, forecasters warned of a storm in the Rockies that could impact the Great Plains. I sat up. That would impact my two-day drive back to Kearney set to start on New Year's Day.
For the next three days, the forecast bounced around like a tennis ball. First it predicted 1.8 inches of snow in Kearney on Monday. Then it said less than an inch. Then it skyrocketed up to 8.35 inches topped off by an ice storm Monday. Jittery, I delayed my departure until Jan. 2.
The roads were dry that day, but Tuesday morning, as I plunged into clouds of fog in Newton, Iowa, all I could do was pray. God listened. I-80 was clear all the way to Kearney.
I was lucky. Next year, I'll hitch a ride with Santa.
FAVE 5: Kearney Hub's Mary Jane Skala shares her memorable stories from 2022
Choosing my favorite stories from 2022 is like selecting my favorite piece in a box of chocolate.
I've been a journalist for 52 years, but I still get wide-eyed at the joy, toughness and resilience of people I interview. Here are five of the most memorable of 2022.