want to thank Nebraska U.S. Sen. Ben Sasse for his words to NPR's "Morning Edition" host Steve Inskeep Friday morning. Sasse, a Republican, stated that President-elect Joe Biden won the November election — something he said long before Wednesday's insurrection at the U.S. Capitol. Sasse also condemned the rioting.
I've been a Republican nearly all my life, but those days are long gone.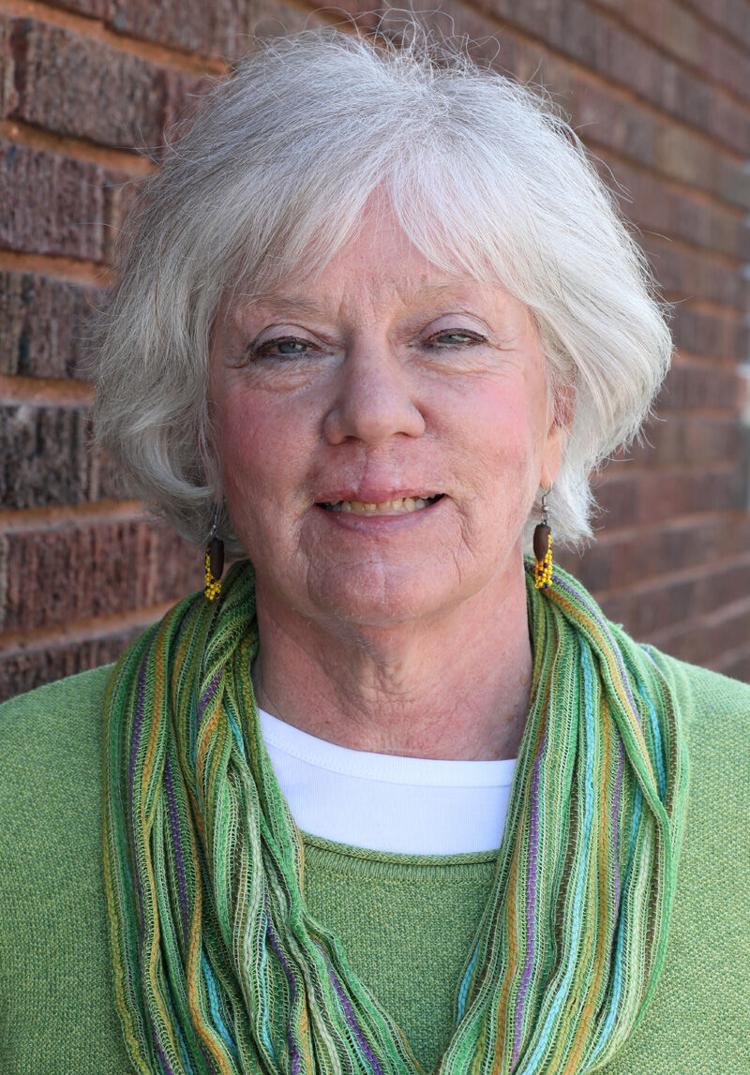 My daughter Sara and her husband Peter, who live in suburban Washington, D.C., have canceled plans to take their three teenagers to Biden's inauguration Jan. 20. "It's not safe," she texted Wednesday. My son Matt in Los Angeles texted, too: "I can't stop watching this." At 11 p.m. Wednesday, he called me, deeply shaken. "I've never seen anything like this in our country, ever," he said.
I remember political assassinations, race riots, Vietnam War protests and the Ohio National Guard murders of four Kent State University students in 1970. Kent is just southeast of Cleveland, and I had friends there. But I've never seen anything like the desecration of the U.S. Capitol, a worldwide beacon of liberty.
As a journalist, I've often been too busy covering major events to absorb them until hours later. On 9/11, as senior editor of a suburban newspaper chain in Cleveland, I listened on the radio to the horrors while I assigned news stories, ripped up layouts, took calls from mayors and readers. I had no time to glance at TV. It wasn't until I was driving home in the darkness at 5:30 a.m. after working 20 hours straight that I finally allowed myself to grip what had happened.
On the night when a jet carrying Clevelanders crashed after departing from LaGuardia Airport in New York City, I had connections to one of them, but I shoved grief aside and assigned reporters to cover the story. Ditto when a car carrying drunken high school students slammed into trees one snowy Saturday night, killing three of them. I had a friend whose daughter knew them all.
I grew up with this. My father was news director for a prominent Cleveland radio station. In 1966, as race riots tore through an inner-city neighborhood, he called my mother. "Charles, where are you?" she asked frantically. "On top of a building overlooking Hough Avenue," he told her.
He was covering the 1968 Democratic convention in Chicago when riots broke out. My twin sister and I had pestered him — almost successfully — to go to Chicago with him; he'd taken us to the Democratic convention in Atlantic City in 1964. As we watched the riots on TV, my mother said, "Aren't you girls glad you didn't go to Chicago?" We answered in unison: "No."
I love Washington, D.C. I've been there often, most recently Christmas a year ago with Sara and her family. We spent a day exploring the Library of Congress and the Smithsonian's National Museum of American History. We walked down the Mall to the Washington Monument. I treasure the city's beauty, history and symbolism.
I have been to troubled countries, too. I saw the Berlin Wall in 1973. I was in communist-ruled Moscow and Leningrad that same year. I went to Israel during the Intifada. I visited South Africa — its cities and its black townships — when it was still shaking off the burrs of apartheid. I always came home ready to kiss the ground. Political upheavals happened overseas, but not here.
In late November, I watched "60 Minutes" reporter Scott Pelley interview Chris Krebs, who was director of the Cybersecurity and Infrastructure Security Agency until President Donald Trump fired him after losing the election. Angrily, passionately, not in self-defense but with razor-sharp clarity, Krebs insisted that the election was secure, with absolutely no outside interference from foreign or domestic forces.
In 2017, I heard retired ABC newsman Sam Donaldson speak in Las Cruces, N.M. During an interview with Trump in the late 1990s, Donaldson said, Trump told him without flinching that his favorite book was Adolf Hitler's "Mein Kampf."
That memory surfaced as I stayed up into the wee hours Thursday watching the reconvened Congress at last confirm November's electoral votes. Trump divided this nation. I pray that Biden can glue it back together.