Police in Ontario, Canada, used a helicopter, night vision technology and canine teams to find a 6-year-old special needs boy who went missing in a forest near his house.
Watch video of the rescue above.
On Sept. 22 Ontario Provincial Police (OPP) received a call from a panicked mother, according to social media posts.
"My son, who is special needs, who is 6 years old, is missing," the mother can be heard saying. "He's been missing for about 45 minutes, we've been looking for him."
OPP released night vision video of the dense forest, which shows the outline of a small child lying down.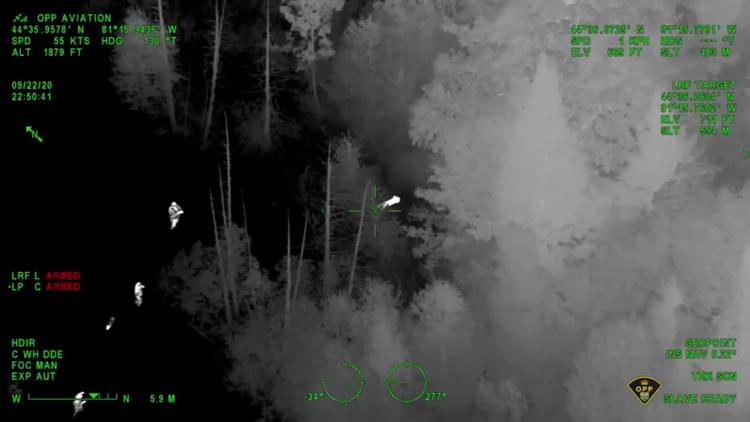 The video shows the outline of several people and a dog on the ground walking toward the boy.
Guided by a laser from the helicopter, officers make contact with the boy and report, "We're bringing him out. He appears to be in good condition."
The pilot signs off: "That's awesome boys."
Here are more popular videos from the past week:
Watch Now: Popular videos from the past week you may have missed
Aerial footage over the Bobcat Fire near Los Angeles earlier this week shows the massive wildfire sending smoke into the night sky, Brazil is hoping to roll out a potential coronavirus vaccine by December, video from China's air force shows a simulated attack on a U.S. air base, and more popular videos from the past week you may have missed.
The-CNN-Wire
™ & © 2020 Cable News Network, Inc., a WarnerMedia Company. All rights reserved.
Be the first to know
Get local news delivered to your inbox!