KEARNEY – Kearney Concert Association (KCA) is about to begin the second half of the 2022-23 season, according to its president, Angela Wright.
"We try to avoid doing shows during the busy holiday season and during January, the coldest month of the year. So on Feb. 4 we'll bring some warmth to the Merryman stage with the smooth jazz sounds of the Travis Anderson Trio."
Travis Anderson shared what audiences can expect to hear at the concert.
"We want to present something that's technically and artistically at a high level, but in a way that's audience friendly. We bring theme songs written in the heyday of sitcoms that people are familiar with. There are so many TV theme songs that people recognize that were written in a style that is jazz based, like: 'I Dream of Jeannie,' 'Bewitched,' 'Alfred Hitchcock Presents,' 'Peter Gunn,' 'Mission Impossible' and many more," Anderson said.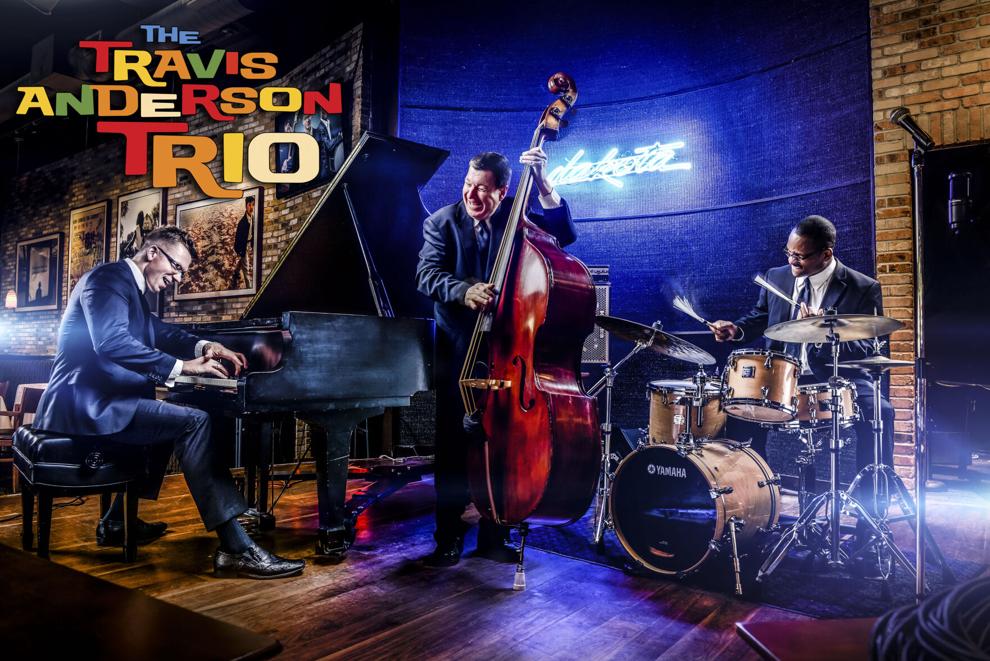 "The cool thing is that so often when we end a song, invariably we can hear someone still whistling or humming the tune," he said.
"We try to stick to what I consider to be the height of the traditional jazz trio cannon from the '50s and '60s, but we add in a modern twist as well: we cover video game tunes, movies, TV shows, Disney and Charlie Brown specials. We want the audience to have some connection with this art form that is now more than 100 years old. We have to find a way to bring that to an audience and make it relevant," Anderson said.
"The greatest compliment we get is from people who thought they didn't like jazz, and they come up to us at the end of the show and say, 'We never knew we liked jazz before, until we heard you guys.' We just did a Charlie Brown Christmas show at the Dakota and sold out both nights."
Anderson explained how his trio formed.
"For years I had a regular happy hour piano solo just as a side gig, playing at the Dakota, one of the premier jazz clubs in America. Then one night they double booked and a drummer and a bassist showed up. They said 'We're getting paid anyway, do you want us to play with you?' I'd never played with anybody and had no musical aspirations to form a group, but I said 'Sure, let's try it.'"
Anderson and the bassist, Steve Pikal, have been playing together for 15 years.
Eight years ago Nathan Norman joined on drums.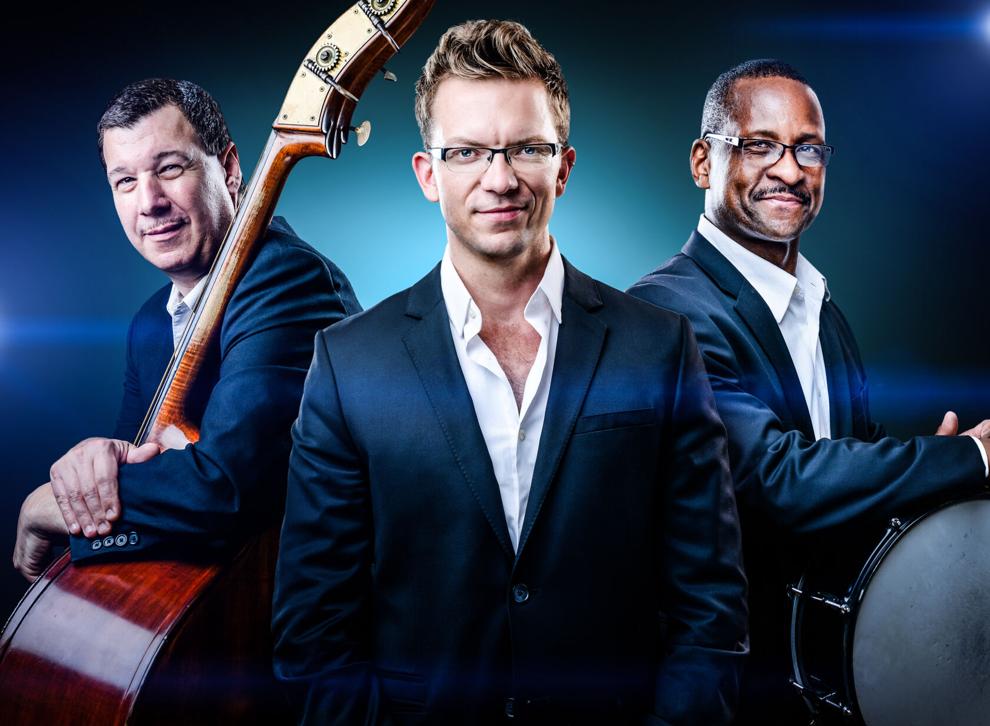 "I don't know if my career would have taken the turn it did if it hadn't been for the happy accident of inappropriate scheduling," Anderson said.
He admits that they have had a concert where they didn't enjoy performing.
"The funniest and worst gig we've ever played was at a private party at a mansion in the middle of winter in Minnesota. We were under a tarp when it blew open, and we were freezing ... FREEZING! In the middle of that, a former Minnesota Vikings star player came up to us and wanted to sing 'Summertime' with us. It was just such a crazy mixed up set of circumstances," Anderson said.
Wright, the KCA president, said the remaining KCA season includes the Travis Anderson Trio, plus three other outstanding groups.
In March the vocal/instrumental foursome, The Hall Sisters, will transport you back to the days of The Andrew Sisters where harmony was queen. They'll perform music from many genres, including gospel, bluegrass, folk songs and oldies.
In April, Jeremy Stolle, who was performing as The Phantom on Broadway when COVID-19 closed the show, will enchant with Broadway songs, classic music and hilarious stories of life on the stage along with a female vocalist and pianist.
Beginnings has the reputation as the ultimate Chicago tribute band, performing accurate versions of Chicago's vast catalog of hits. This May concert will be held at the Kearney High School since the KCA Endowment is sponsoring a free afternoon student performance of the show to kick off graduation weekend.
Wright added that there is a discounted KCA membership price to see all four of the remaining shows." Those are: $44 for adults, $22 for students, and $96 for families. Memberships and information are available at www.KearneyConcerts.org, 308-627-2717 and at the door the night of the show.