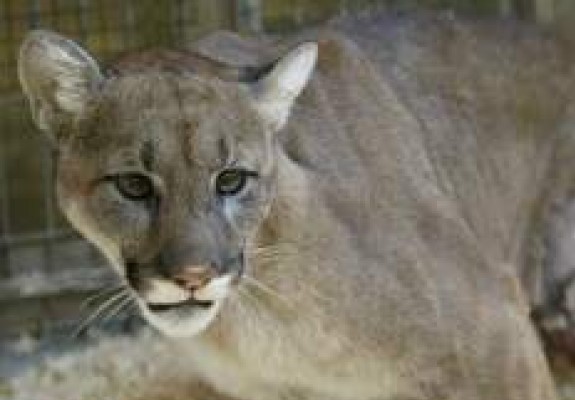 A female mountain lion that advanced toward a farmer's house after failed attempts to scare off the big cat was shot and killed in northwest Nebraska.
The incident happened Friday in the Pine Ridge in northern Sheridan County, according to the Nebraska Game and Parks Commission.
The owner's children had noticed a partially eaten white-tailed deer in grass near outbuildings on the property. From his house a short time later, the owner saw a mountain lion on the deer kill.
Attempts by the family to scare away the cat failed, and the mountain lion advanced 40 to 50 yards toward the house, said Jerry Kane, a spokesman.
The landowner tried to contact officials and then shot the cougar with a rifle from about 100 yards.
The late-afternoon incident took place about five miles south of Whiteclay. The cat was estimated to be 2 years old and weighed 88 pounds. There was no evidence that the lion had any young.
Mountain lions are protected year-round in Nebraska but may be killed if threatening people or attacking livestock. Officials investigated the incident, and, at this time, no charges are being pursued.
Game and Parks biologists are interested in documenting observations or game camera photographs of mountain lions, said Sam Wilson, the Game and Parks carnivore manager. Observations can be reported to the nearest Game and Parks office or call 402-471-0641.