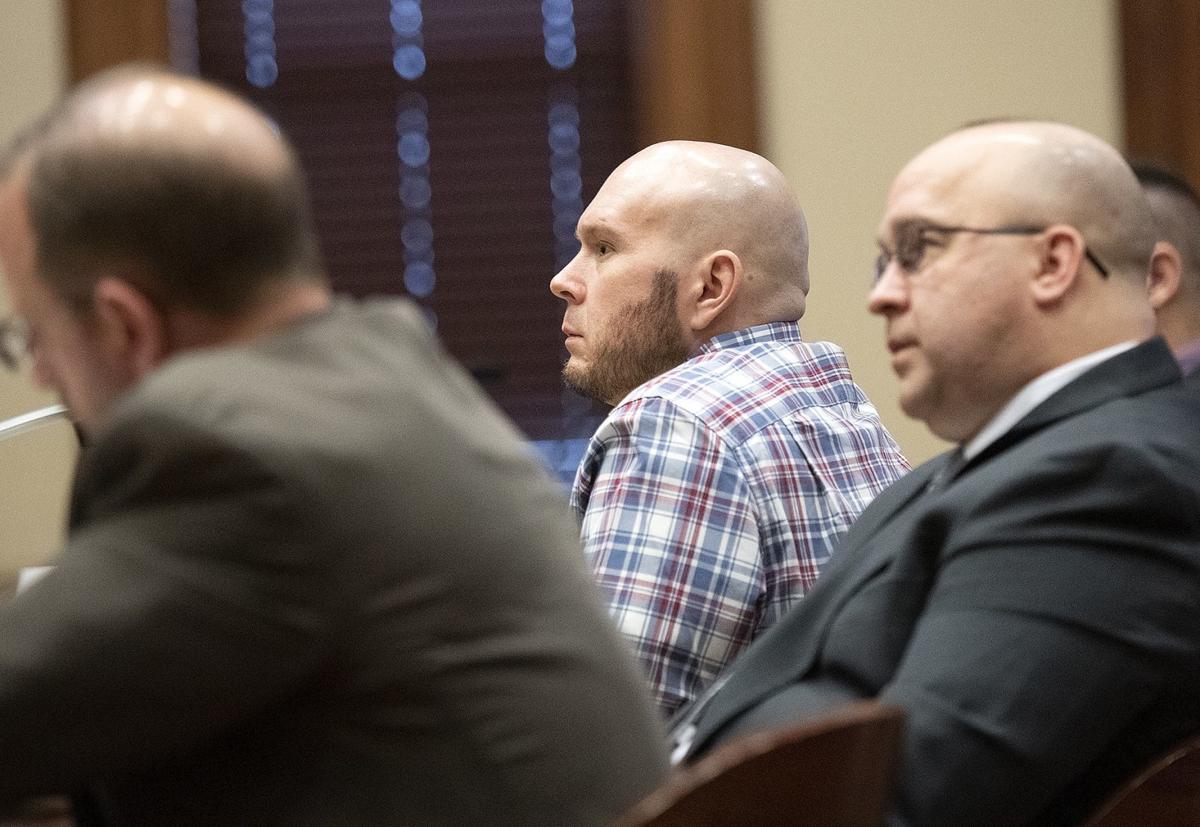 BEATRICE, Neb. — Members of the family of Tyler Thomas, a 19-year-old Peru State College student who disappeared under suspicious circumstances nearly a decade ago, heard a word Thursday they thought they'd never hear.
After deliberating over parts of two days, a jury found a fellow student and longtime person of interest, Joshua Keadle, guilty of second-degree murder in the death of Thomas, an Omaha resident who was captain of the southeast Nebraska school's dance team.
Her family, who had sat through the trial and had helped revive what had become a cold case, erupted in tears of joy.
"I'm happy as hell," said Thomas' 22-year-old brother, Dillon Thomas of Omaha. "I don't have to be angry anymore."
"We waited a long time for this," said a grandmother, Violet Bennett, also of Omaha.
Thomas disappeared Dec. 3, 2010, after an early morning visit with Keadle to a boat launch on the Missouri River. Her body was never found, complicating the investigation.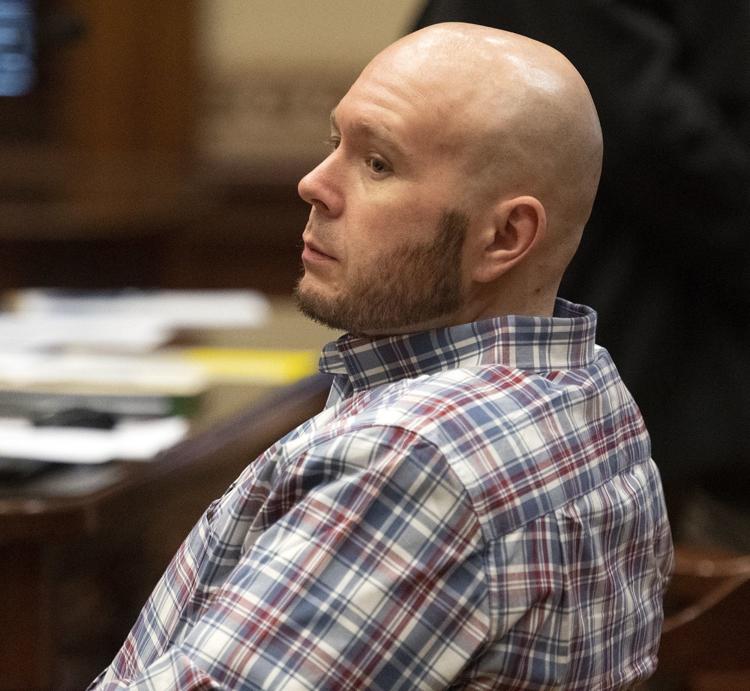 In 2016, Thomas' mother, LaTanya, and grandmother Eva Thomas asked Nebraska Attorney General Doug Peterson to take another look at Tyler's disappearance.
Peterson said Thursday that it was a "pretty emotional" meeting, and it convinced him the case deserved a renewed and in-depth look. In 2017, Keadle — who by then was serving a 15- to 20-year sentence for an unrelated sexual assault in Fremont — was charged with first-degree murder.
"This guy was a danger to the public," Peterson said. "He didn't think we could get him because we didn't have a body.
"I was dancing on my desk when I heard the verdict."
The jury of nine women and three men deliberated about 8½ hours over two days before rendering a verdict Thursday afternoon. The trial was moved to the Gage County Courthouse because it has a larger courtroom and because of pretrial publicity about the mysterious case.
Keadle, now 38, betrayed no emotion as the verdict was read. He is scheduled to be sentenced on April 29 by Gage County District Judge Rick Schreiner. Keadle faces a possible sentence of 20 years to life in prison.
Dillon Thomas and Violet Bennet both said it didn't really matter that the jury opted for the lesser charge of second-degree murder — a deliberate but not premeditated act — instead of the original charge he faced, first-degree murder, a premeditated act.
A national expert on prosecuting murders where the victim's body was not found told The World-Herald last week that it's rare to obtain a first-degree murder conviction without that key piece of evidence.
Keadle's defense attorneys with the Nebraska Commission for Public Advocacy had maintained that there was a lack of evidence that a slaying had been committed or that their client was involved. They argued that it was more likely that Thomas fell off a steep bank into the river and died, or took her own life. Friends testified that she was intoxicated and upset that night, and a law enforcement officer called some social media posts of hers "suicidal."
Rules of evidence barred prosecutors from revealing to jurors that Keadle was already in prison. But lead prosecutor Doug Warner bore into several "deceptions" spun by Keadle to authorities and Thomas' friends after she went missing.
In addition, a jailhouse informant came forward after Keadle was charged, testifying that Keadle had told him he'd never go to prison because they'd never find the body.
Keadle initially told authorities that he'd only seen Thomas walking on campus on the night she vanished. Then, four days later, he changed his story, acknowledging that he picked her up about 1:30 a.m. and drove to a remote boat ramp on the Missouri River, just outside Peru.
Thomas was desperate to get a ride home to Omaha and, according to Keadle, offered to perform a sex act in exchange. But Keadle said he changed his mind about the ride, angering Thomas, who threatened to report that she had been raped. Ultimately, he said he drove away, leaving Thomas behind along the icy river.
After prosecutors initially declined to charge Keadle, Thomas' family filed a civil lawsuit, which requires a lower standard of proof than is required in a criminal trial. They won in state court, with a jury in Nemaha County awarding the family a record $2.6 billion judgment in 2016 against Keadle.
By then, Keadle was serving time in prison for sexually assaulting a 15-year-old girl in Fremont in 2008. That victim came forward after Thomas' disappearance hit the news.
Warner, the prosecutor, said it took so long to charge Keadle because some time had to pass to show there was no evidence that Thomas was still alive.
Be the first to know
Get local news delivered to your inbox!