Being the jester for the LaCamerata Madrigal Singers can be nourishing as well as fun.
The jester bounces around during the evening. She might sit down, talk to audience members and "maybe even eat some of their bread if I'm feeling a little hungry," says Carly Harroun, the jester for this year's performance.
This is Harroun's second year as jester. Her job is "to come in between the beautiful music and the delicious food to lighten up the mood a little bit," she says.
Her dialogue is scripted. She will only ad lib "if people are not responding with enough zest," says Harroun, who works at Stuhr Museum.
During the LaCamerata performances, Harroun has a couple of jobs involving food. She brings in a boar's head (which is stuffed) as well as flaming pudding.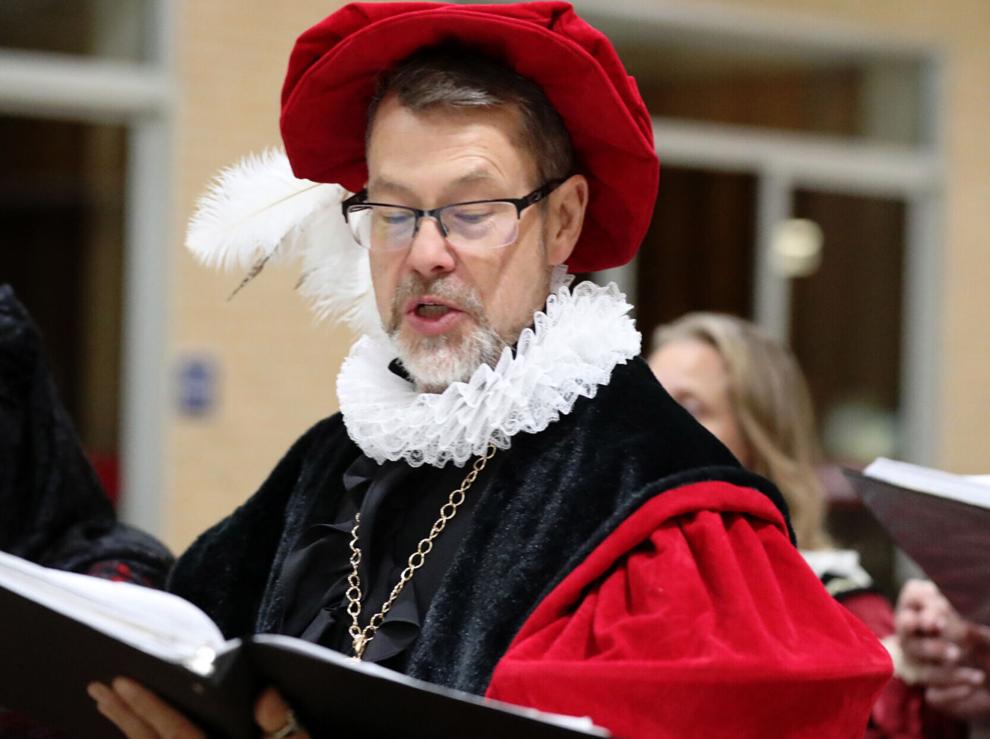 The feast is a key part of the annual LaCamerata evening. Braised beef, wassail and cauliflower bisque soup will be on the menu for this year's edition of 16th-century dinner theater, which runs Nov. 26 and 27 at Riverside Golf Club.
This is the LaCamerata Madrigal Singers' 36th annual Elizabethan feast and performance. The 17 adult singers will be joined by a prince and princess chorus totaling 16 youngsters between third and eighth grades.
Longtime director Pam Ahlman says the singing group brings together "an amazing combination of voices and personalities."
The singers have a cohesive sound and a great respect for one another, she said. Mastering more than 30 difficult pieces is "huge undertaking" in a short amount of time, she said.
Beginning the week after Labor Day, the singers meet one night a week until Thanksgiving week. "So it is not a long season for us," Ahlman says.
That one night a week, they not only sing, but they laugh "and we listen to each other and we become friends and family," Ahlman said. The singers, some of whom had never met before, "meet and learn about each other and enjoy one another and celebrate one another, and really get to know each other."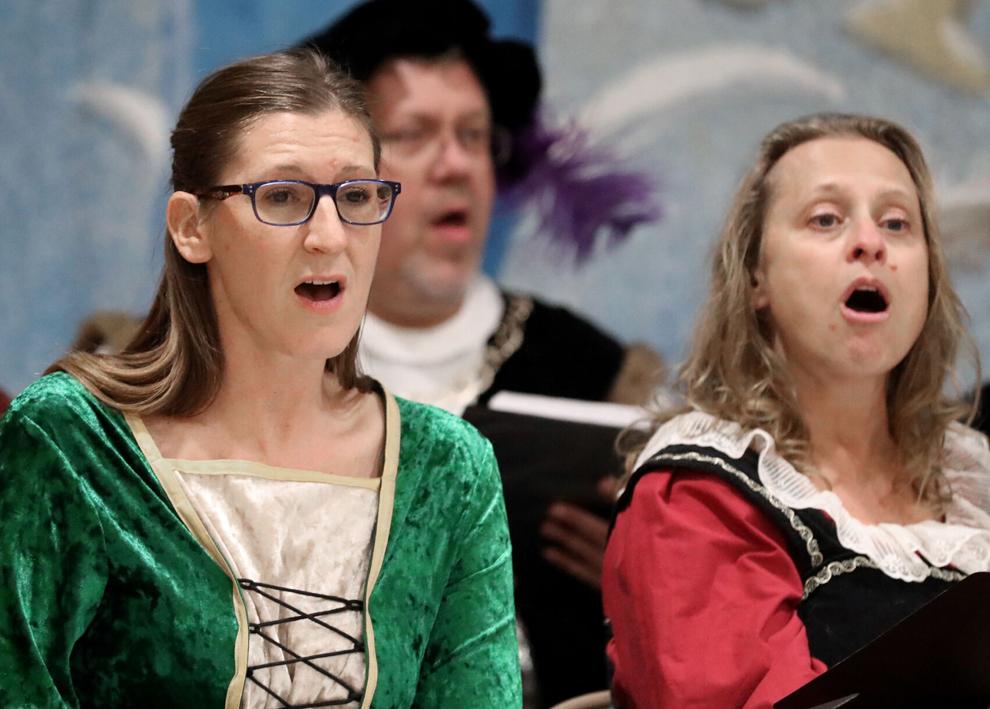 Brian Rapp is in his 16th year with the madrigal singers because he loves the challenge of the Elizabethan period music.
Many of the pieces, he said, are written for higher-caliber groups. Not only are the voices soprano, alto, tenor and bass, but some of the pieces have parts for first soprano and second soprano. "So you have eight parts and then you have a descant singing over it. So there's nine actual lines being sung," he said.
Mike Bockoven, one of the singers, writes each year's playlet, and Ahlman edits it.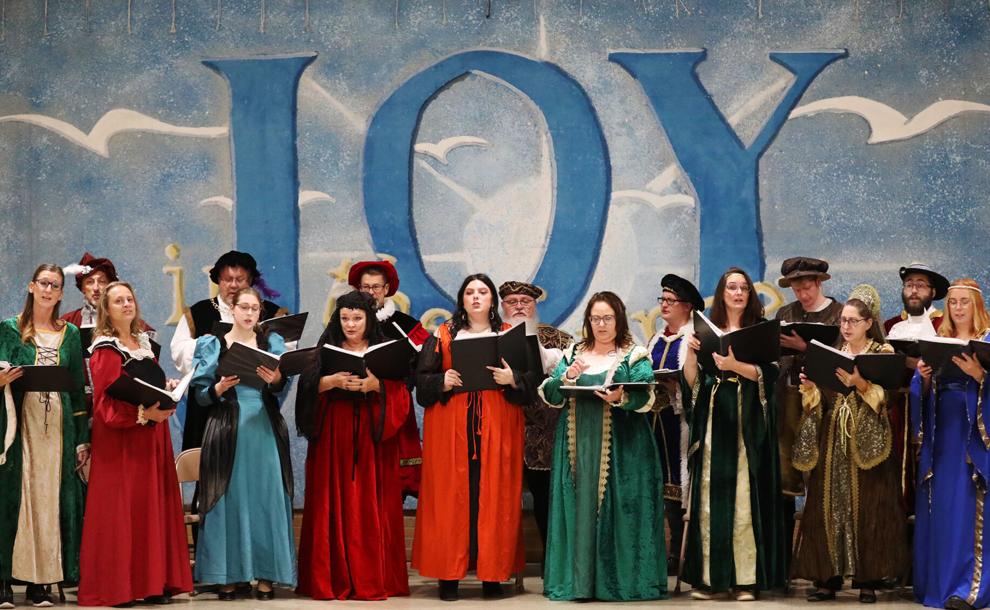 The stuff they come up with each year is hilarious, Rapp said.
Rapp likes to observe the reaction of audience members who enjoy the humor and the harmony. When Rapp sees a glow on their faces, he knows "they've heard something that just really touched them."
The reaction is the payment the singers receive. "And we hope that we don't go away hungry at the end of the night," he said.
Simon Javorsky, 18, is in his second year with LaCamerata. A senior at Grand Island Senior High, he was introduced to the group by Ahlman, with whom he's been taking voice lessons "for as long as I can remember."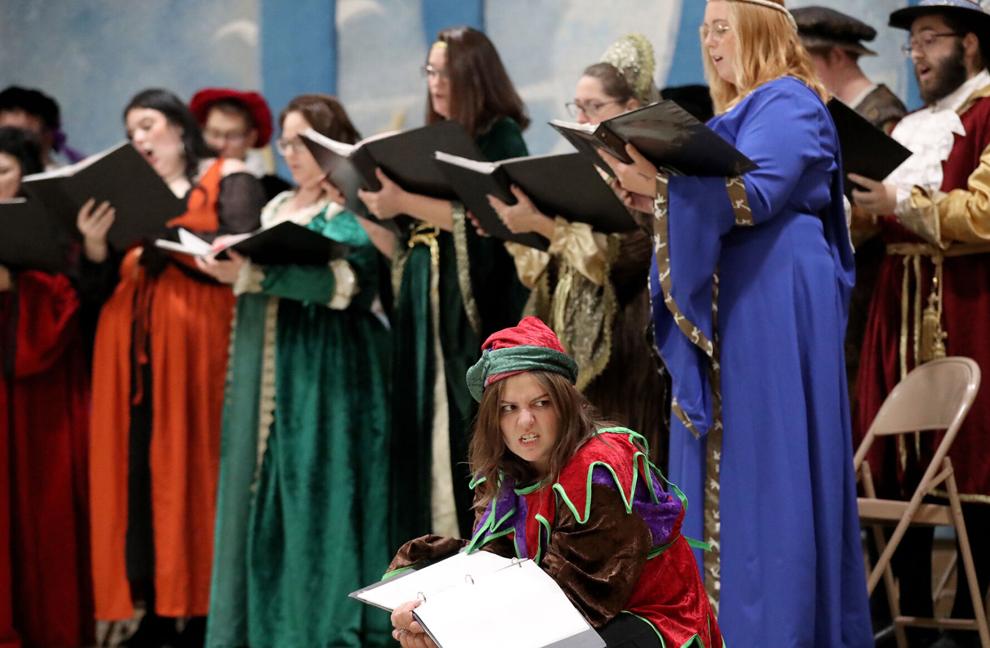 Joining the group last year, Javorsky said he was "very, very nervous."
The music is intricate. "There's lots of chords. It's very challenging," and the timing has to be precise.
It's hard to perform difficult music with a group of strangers. But then, "over time, you learn and you become family."
As they perform, it's almost "as if we have to be one singular heart," said Javorsky, who plans to study music next year at Wayne State.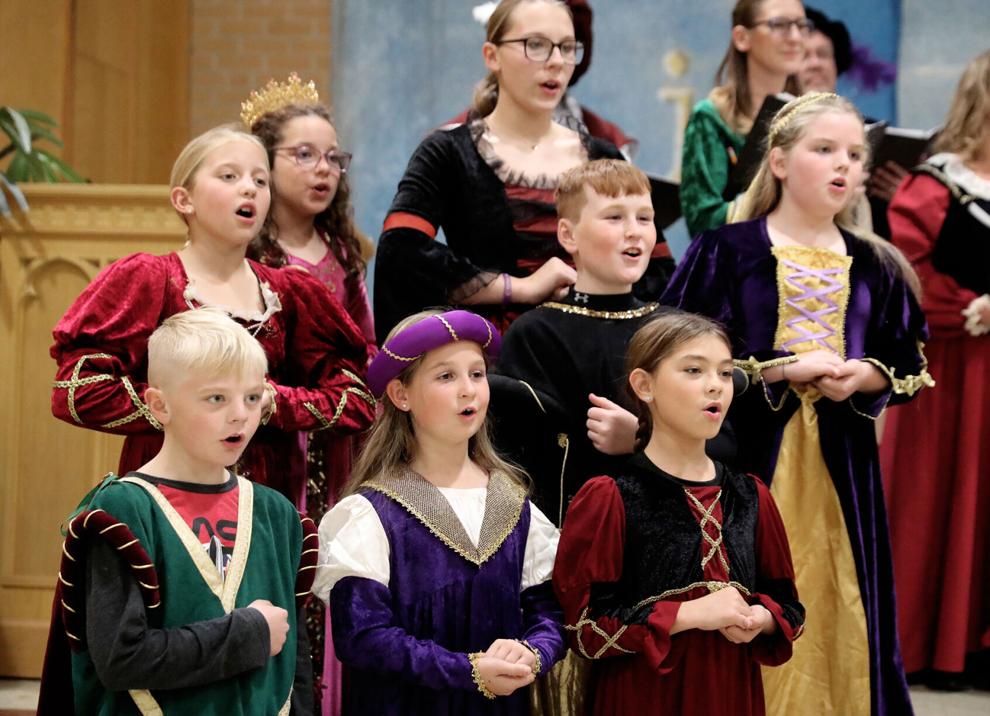 After 36 years, the event has a lot of tradition behind it.
A lot of people tell Ahlman that the performance is the kickoff to their Christmas season.
"It's a time to just take a breath before things get terribly hectic, I think, with the holidays," she says.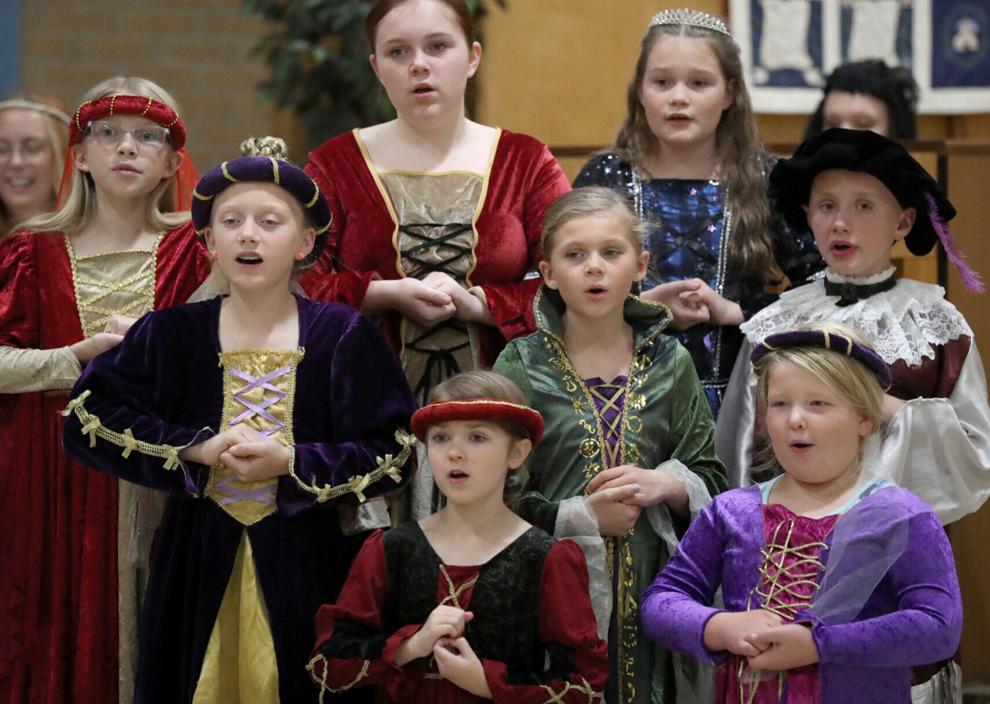 Before the Christmas season arrives, it's a good time to just sit back, escape reality and take a trip back to merry old England, she says.
The food is prepared by the Riverside staff. The menu includes 26-hour braised beef with demi-glace, au gratin potatoes, green beans with shaved Parmesan cheese, cranberry candied walnut and feta salad with brown sugar vinaigrette dressing, cauliflower bisque soup and warm bread pudding or Black Forest chocolate cake for dessert.