From the moment terrorists flew jetliners into the twin towers of the World Trade Center on Sept. 11, 2001, Jeff and Kathy Claypool knew that their lives were about to get complicated.
Then, and now, the couple from Lincoln served as enlisted airmen who worked full time for the Nebraska Air National Guard's 155th Air Refueling Wing.
"Being in the military, you knew — the hair on the back of your neck raised up," said Jeff Claypool, now 55 and a chief master sergeant, of the moment he saw United Airlines Flight 175 hit the second Trade Center tower on television. "I was thinking my wife was going to be deployed with the aircraft."
Kathy Claypool was an operations sergeant responsible for combat crew communications systems aboard the Wing's KC-135 refueling tankers. That morning, she was home with the couple's youngest son, Adam, who was home sick from school.
She quickly arranged a sitter for Adam, donned her battle dress uniform and hurried over to the 155th's headquarters at Lincoln Airport. She reported to her job, prepping the tankers to fly.
"I knew that I was going to be one of those who would leave soon," said Kathy Claypool, 52, now a senior master sergeant.
She was right. Within a month, she deployed to Europe in support of the U.S. and NATO campaign to run al-Qaida and its Taliban sponsors out of Afghanistan. It was the first of four post-9/11 overseas combat deployments.
The terrorist attacks forced a change in U.S. military operations that has profoundly affected every service member and unit, speeding up a post-Cold War trend of using Guard and Reserve units much more in real-world and combat situations.
"It was an iconic moment," said Maj. Gen. Daryl Bohac, the Nebraska National Guard's adjutant general since 2013. "The homeland was no longer the sanctuary it had always been."
Call-ups that had been rare before 9/11 became commonplace, starting slowly with the Afghanistan War launched in October 2001 and ramping up quickly after President George W. Bush chose to invade Iraq in 2003.
"What changed was the operations tempo. It increased rapidly," said Col. Christopher "Kipper" Hesse, a KC-135 pilot at the time who is now director of staff-air for the Nebraska Air National Guard.
During the Cold War, the National Guard was part of what the military calls a "strategic reserve," called to battle in only the most dire national circumstances.
"Before it was 'break glass only in emergencies,'" Bohac said.
President Lyndon Johnson made a political decision to keep National Guard call-ups to a minimum during the Vietnam War, said National Guard Maj. Miranda Summers Lowe, the author of a 2019 article called "The Gradual Shift to an Operational Reserve" in the journal Military Review.
"All told, only 3,000 Guard and Reserve soldiers were involuntarily mobilized for Vietnam," she wrote in the article. "This reinforced the reputation of the reserve component as a place to avoid the draft."
Military leaders were determined to change that mindset in the wake of Vietnam and developed what came to be called the "total force" concept. That meant using Guard and Reserve forces as what the military called an operational reserve, which meant training and equipping them to deploy to combat zones when necessary, although less frequently than full-time military units.
Wary of overseas conflicts, the U.S. didn't engage in any large-scale wars requiring the call-up of reserves until Saddam Hussein's Iraq invaded neighboring Kuwait in August 1990.
Over the next five months, the U.S. mobilized almost 700,000 troops — including 84,000 Guard and Reserve troops — for the first Gulf War, called Operation Desert Storm. In a lightning attack that was over in days, the U.S. and its allies ejected Iraq from Kuwait.
"It gets very messy. The active-duty Army is saying (the Guard and Reserve) are too slow getting mobilized," Summers Lowe, curator of modern military history at the Smithsonian's National Museum of American History, said in an interview. "But the dominant narrative is that the Gulf War is kind of the proof of the total force concept."
During the 1990s, National Guard units joined in small-scale overseas peacekeeping missions in Bosnia, Kosovo and the Sinai Peninsula.
But nothing could have prepared them for the shock of 9/11.
Suddenly, the U.S. needed military forces in all kinds of ways barely considered before. Hesse recalls being sent home within hours of the attack to pack a bag and prepare to deploy — somewhere.
Within three days, he was flying military refueling missions through America's empty skies, which he described as "eerie as all get out." Within a month, he was deployed to Europe.
"Everybody who left didn't know when they'd be coming back," Hesse said.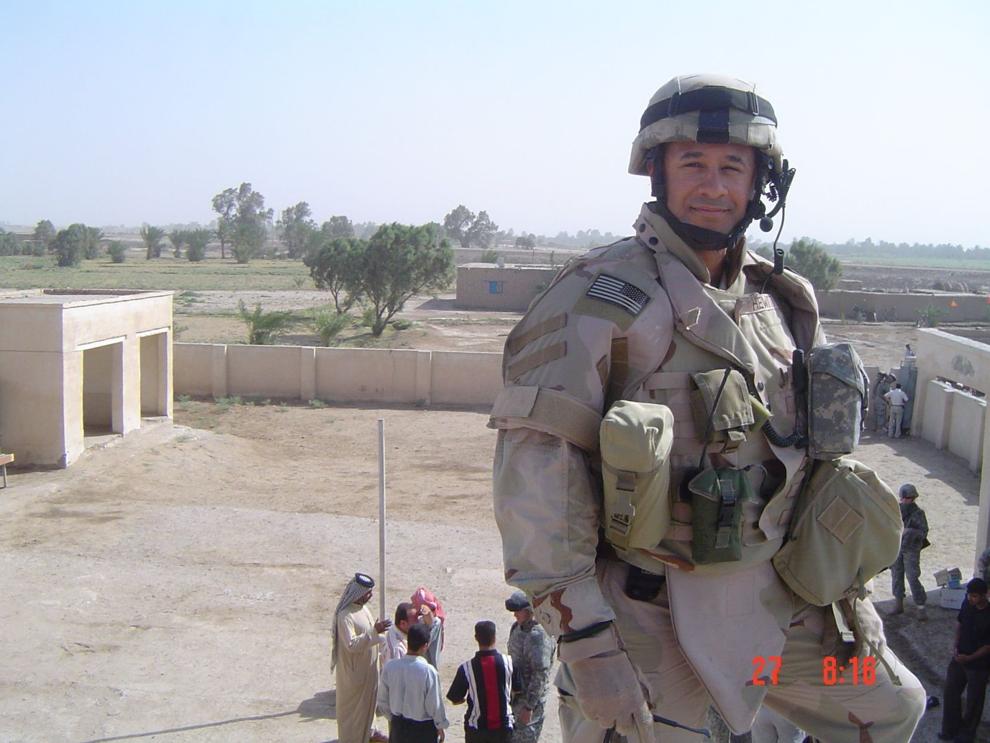 Since enlisting in 1988 while still in high school, Lt. Col. Russ Hewitt, 51, of Lincoln has lived through the Guard's change from staying at home to deploying anytime, anywhere.
He is about to deploy overseas for the fifth time, this time as commander of the Kearney-based 734th Combat Sustainment Support Battalion. All of his deployments have taken place in the second half of his career.
"For myself, for a lot of people, 9/11 just changed the game," he said.
In 2001, the National Guard mobilized just under 5,000 troops into federal service. Within three years, federally mobilized National Guard troops totaled more than 85,000, the highest number of the post-9/11 era.
Since 2018, the call-up numbers have ranged between 22,000 and 25,000.
Lt. Gen. Jon Jensen, a Council Bluffs native who is now the national director of the Army National Guard, said the early post-9/11 call-ups were marred by confusion and chaos.
"We had really lost the memory of how to do large-scale mobilizations with the Army National Guard," he said. "We had not really done it since the Korean War. There was a struggle with how to do it."
Many Guard units were undermanned and under-equipped and had to import personnel and equipment from other units, a process called cross-leveling.
Jensen commanded an infantry battalion from Minnesota through a mobilization for an Iraq deployment from 2005 to 2007. The two other battalions in its brigade had just returned from Bosnia and Kosovo, so they weren't available to deploy.
Instead, they went to war with replacement units from Iowa and Nebraska.
"Leaders and soldiers were meeting each other (for the first time) at the mobilization station," Jensen said.
It took some policy changes and almost a decade to untangle the problems of the mid-2000s. The Pentagon also leaned a bit less heavily on the National Guard later in the decade, calling up between 27,000 and 50,000 soldiers per year from 2005 to 2011. And in the years since, the number has never exceeded 25,000.
Nebraska's own Army National Guard commitment has varied, with highs of 923 soldiers in 2003 and 1,013 in 2010 called up for federal service, to lows of fewer than 20 in 2012-14.
Jensen said that by 2010, the National Guard resolved the deployment problems and developed predictable, long-term schedules for individual units.
"We didn't have to rely on these cross-state mobilizations," he said. "We got a lot more effective and a lot more efficient."
The enthusiasm for the National Guard's post-9/11 transformation hasn't been universal. In August, the Association of the United States Army — an influential organization of Army veterans — published a blistering critique of the recent use of the National Guard in an article on its website titled "The Reserve Component Crisis Necessitates Re-Examining the Total Army Concept."
The article, written anonymously, alleged that the Guard and Reserve have been "overtaxed for decades" but particularly in the last two years because of call-ups to help during the COVID-19 pandemic, during the protests over the George Floyd killing and after the Jan. 6 invasion of the U.S. Capitol by supporters of former President Donald Trump.
The authors recommended returning the Guard and Reserve to a focus on responding to natural disasters and using them in combat only when Congress declares war.
"The problematic and systemic overuse of the reserve component cannot be fixed with extra money," the author argued. "Our military leaders must reshape and utilize it according to its original purpose of a reserve force."
The article drew an equally sharp response, penned by Bohac — currently president of the Adjutants General Association of the United States — and another National Guard major general.
The two generals said they were "dismayed and disappointed" by what they called a "poorly written, anonymous, Land Warfare Paper," the premise of which, they said, was "completely untrue."
They pointed to the high rate at which National Guard soldiers reenlist as a sign that morale is high.
Even as federal deployments continue, National Guard soldiers continue to volunteer, Guard officials say.
"We saw people who left the service because they didn't want to deploy," Jensen said. "But we had a significant number of soldiers who came to the Guard because they wanted to deploy."
Jeff and Kathy Claypool plan to retire next year, each with 34 years of National Guard service under their belts. They don't regret their decision to stay in through multiple deployments. They found ways to adapt.
"I had to learn how to be a one-parent family," Jeff Claypool said.
Photos: Lincoln first responders, UNL ROTC cadets run steps of Memorial Stadium to honor those who died on 9/11
210909_9_11_Memorial_Steps_0019.jpg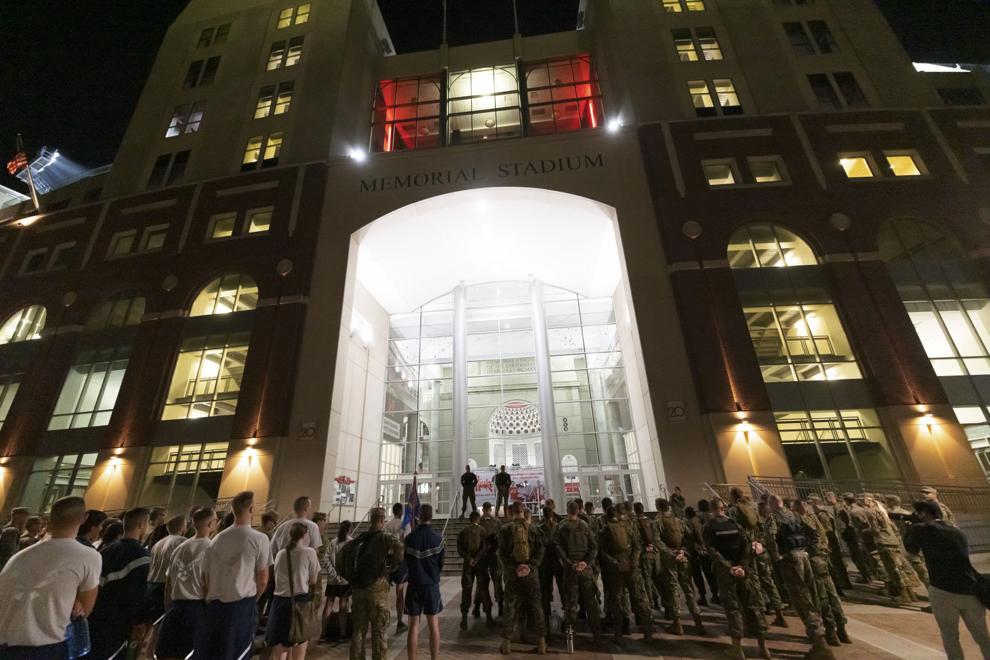 210909_9_11_Memorial_Steps_0105.jpg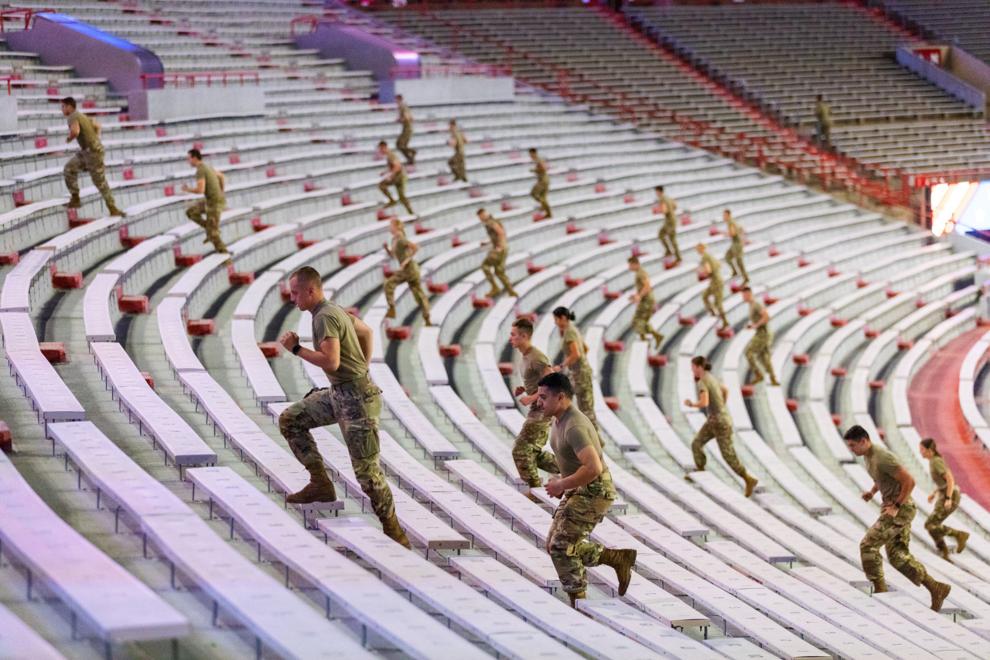 210909_9_11_Memorial_Steps_0222.jpg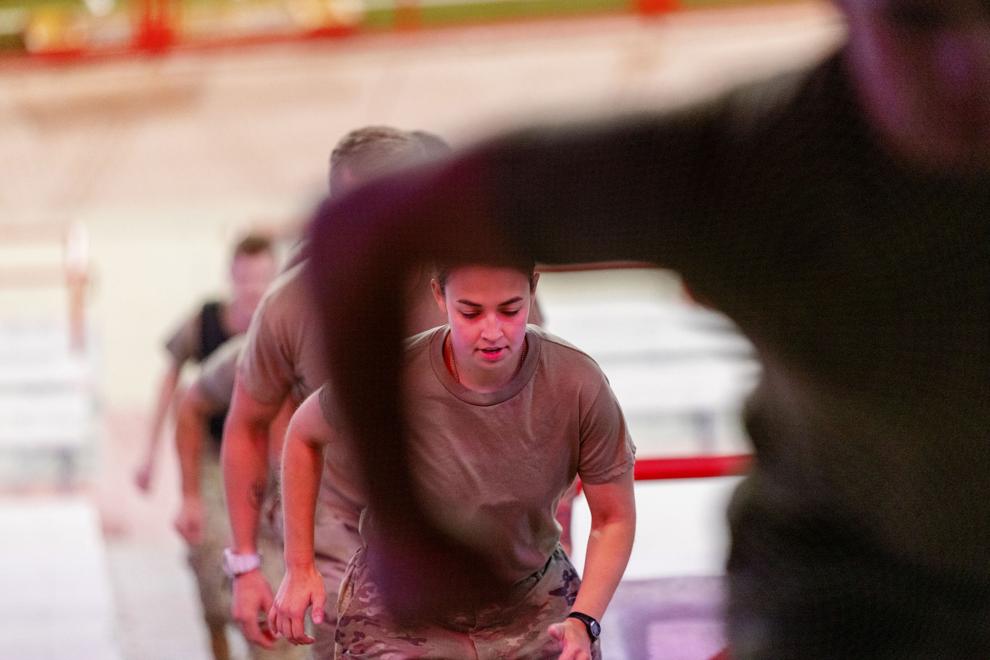 210909_9_11_Memorial_Steps_0046.jpg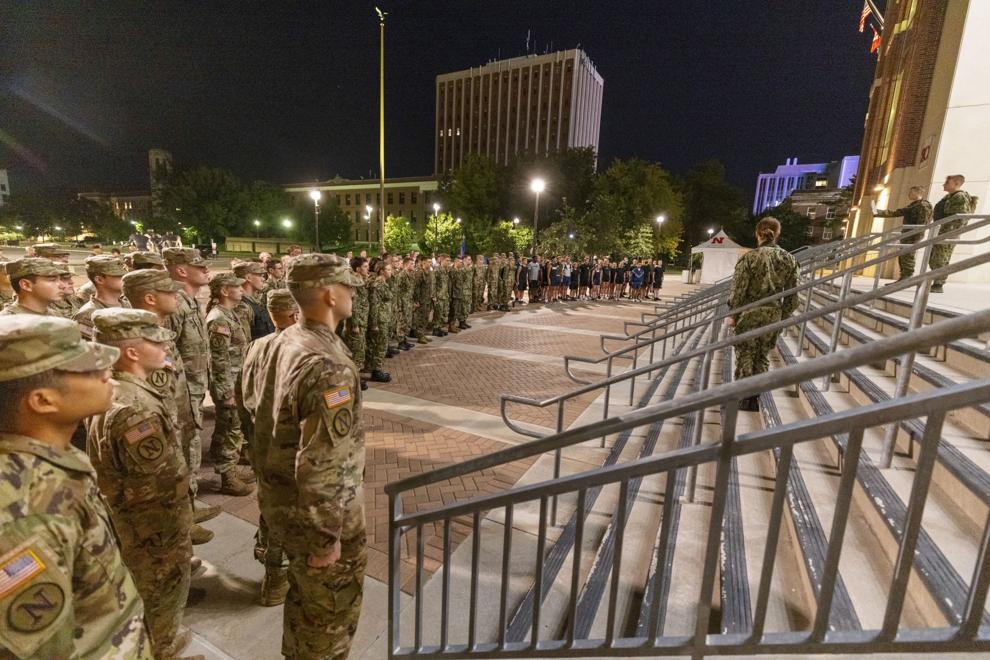 210909_9_11_Memorial_Steps_0269.jpg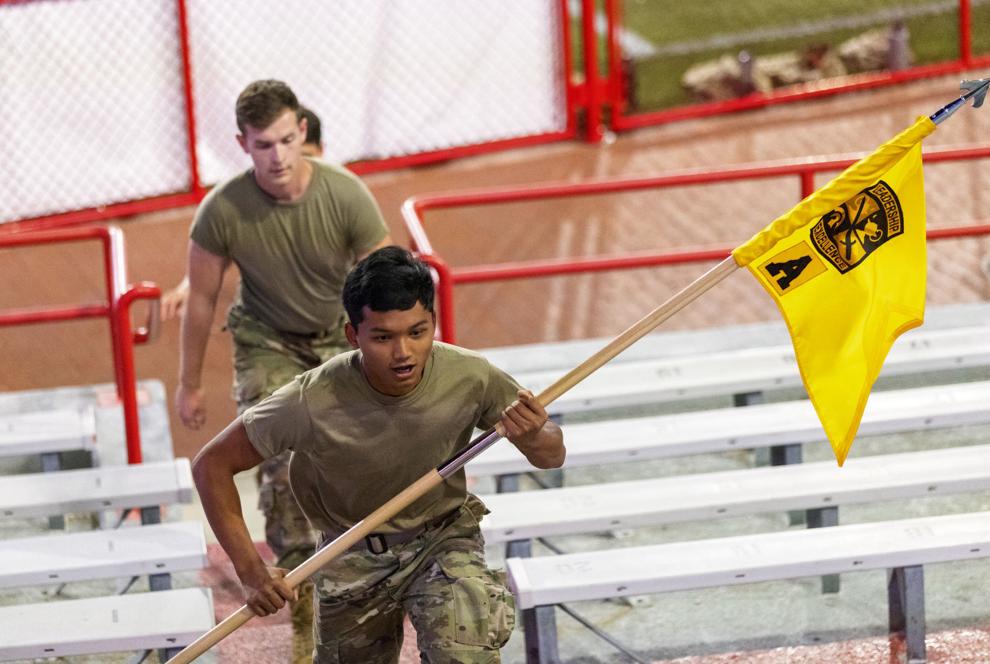 210909_9_11_Memorial_Steps_0399.jpg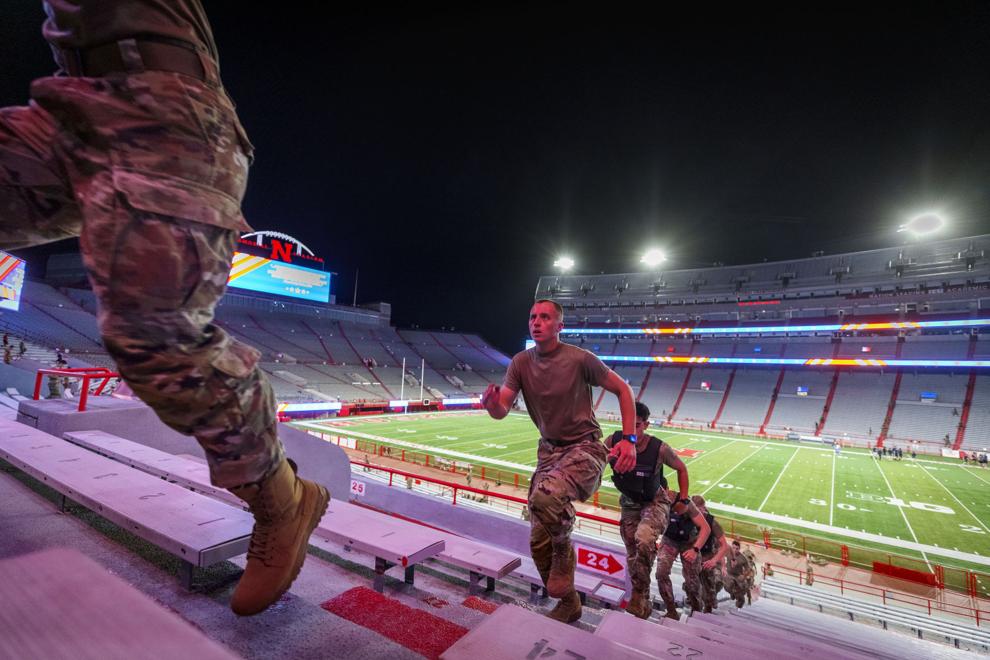 210909_9_11_Memorial_Steps_0454.jpg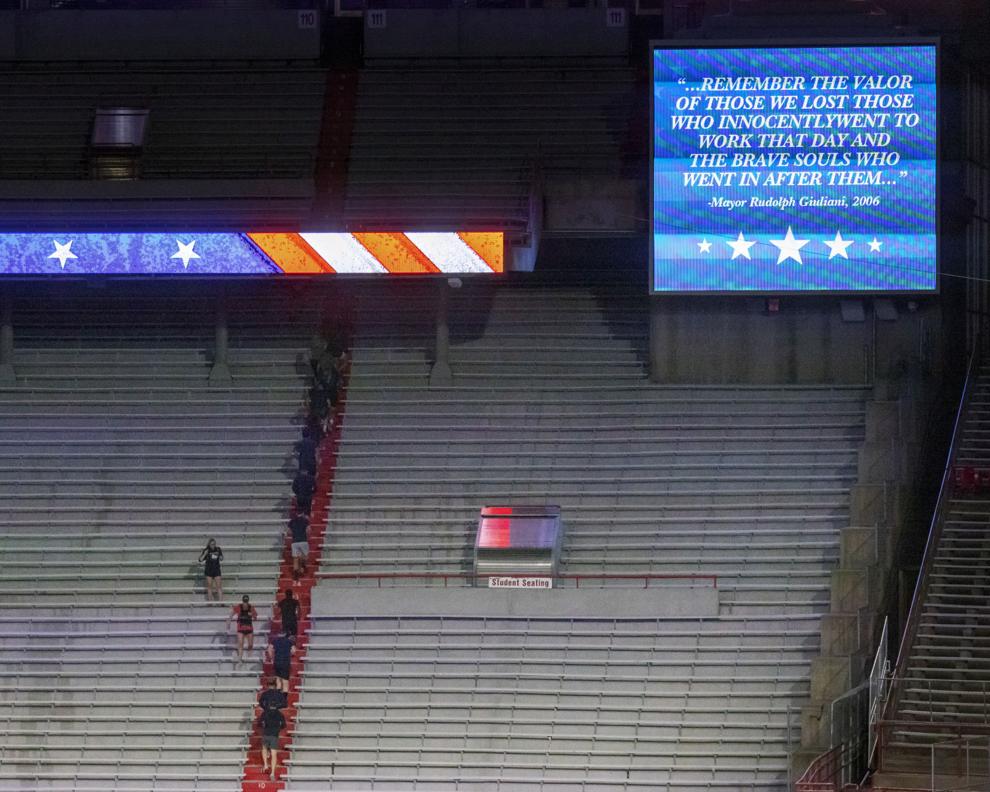 210909_9_11_Memorial_Steps_0984.jpg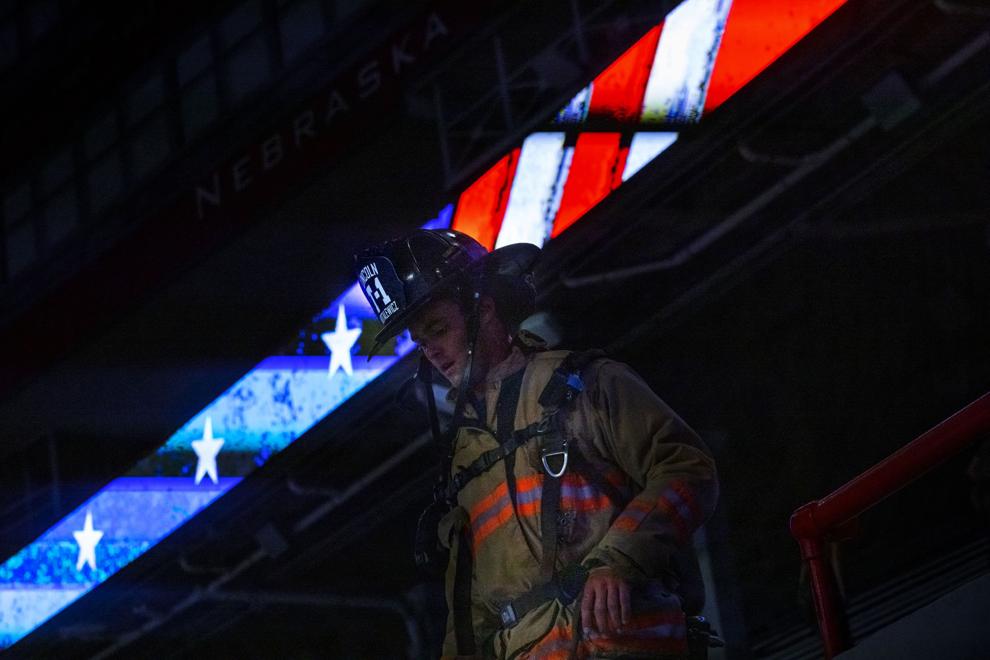 210909_9_11_Memorial_Steps_0474.jpg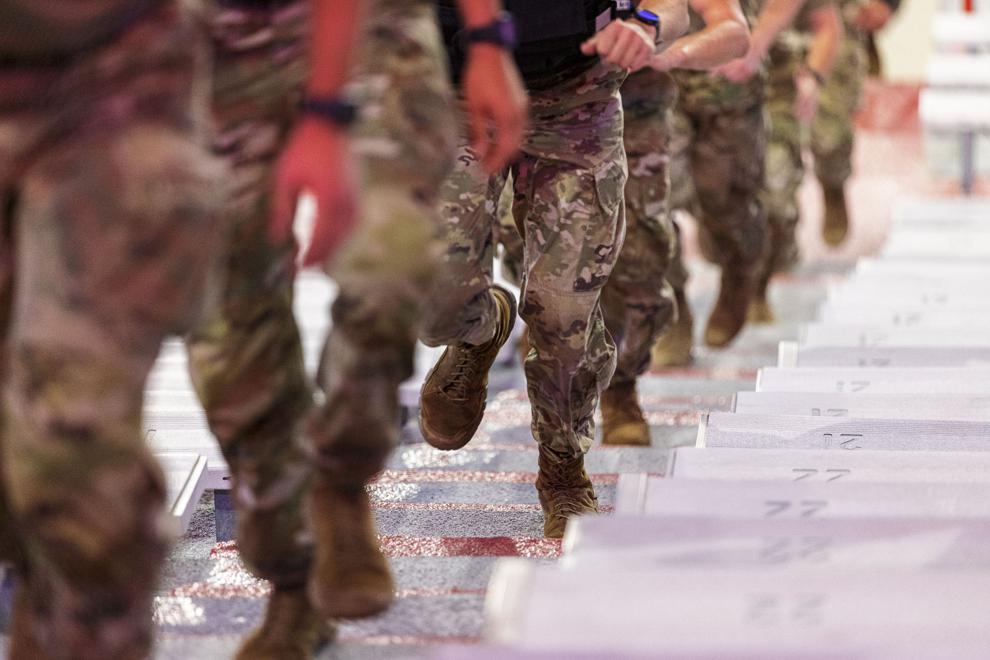 210909_9_11_Memorial_Steps_0635.jpg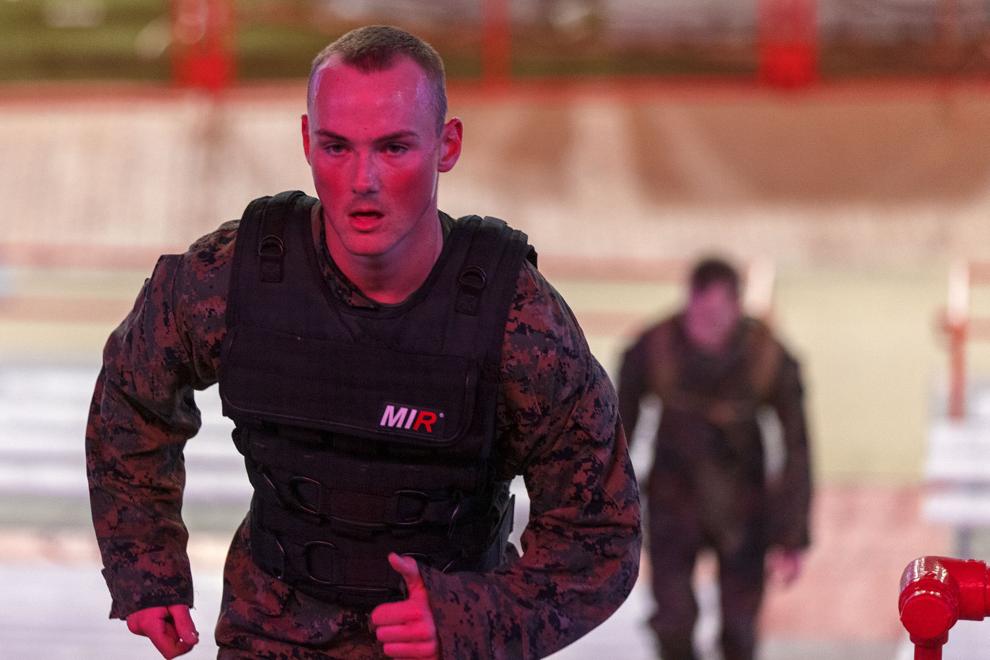 210909_9_11_Memorial_Steps_0756.jpg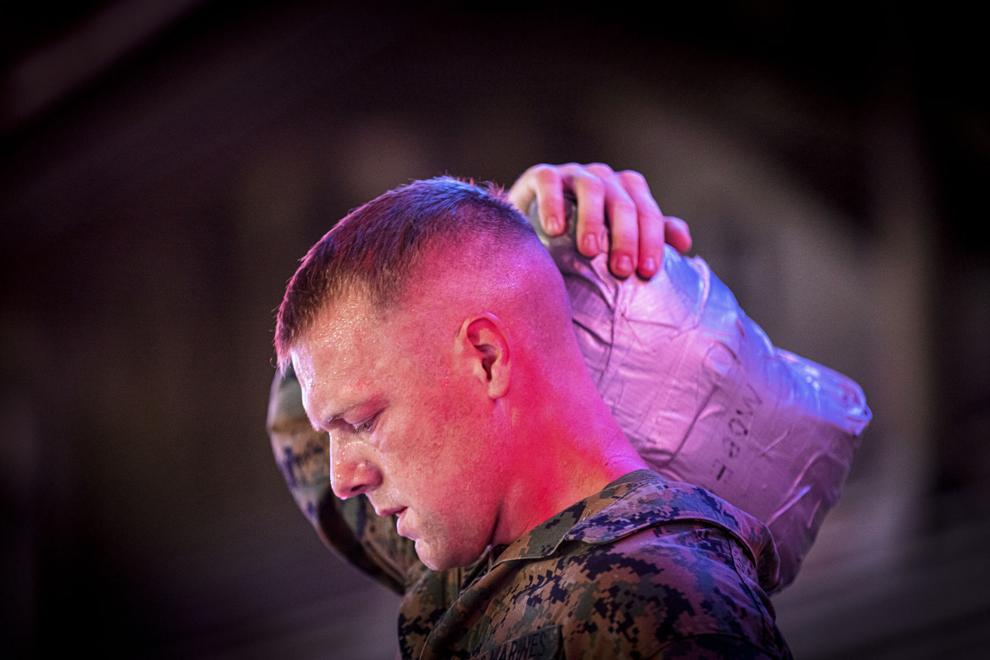 210909_9_11_Memorial_Steps_0774.jpg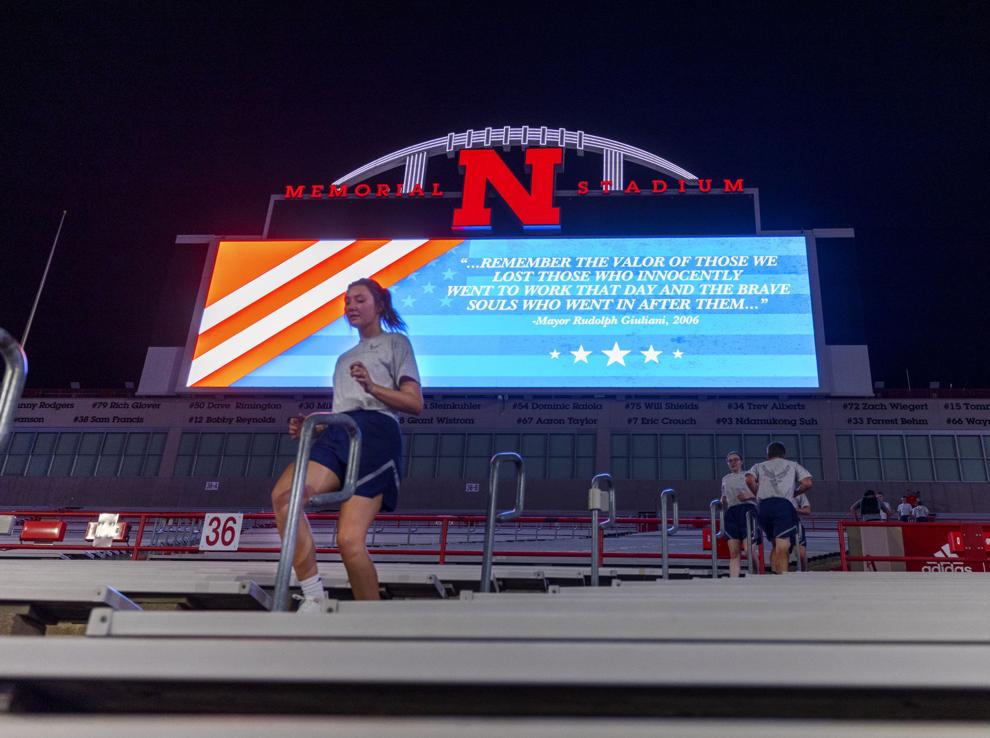 210909_9_11_Memorial_Steps_1049.jpg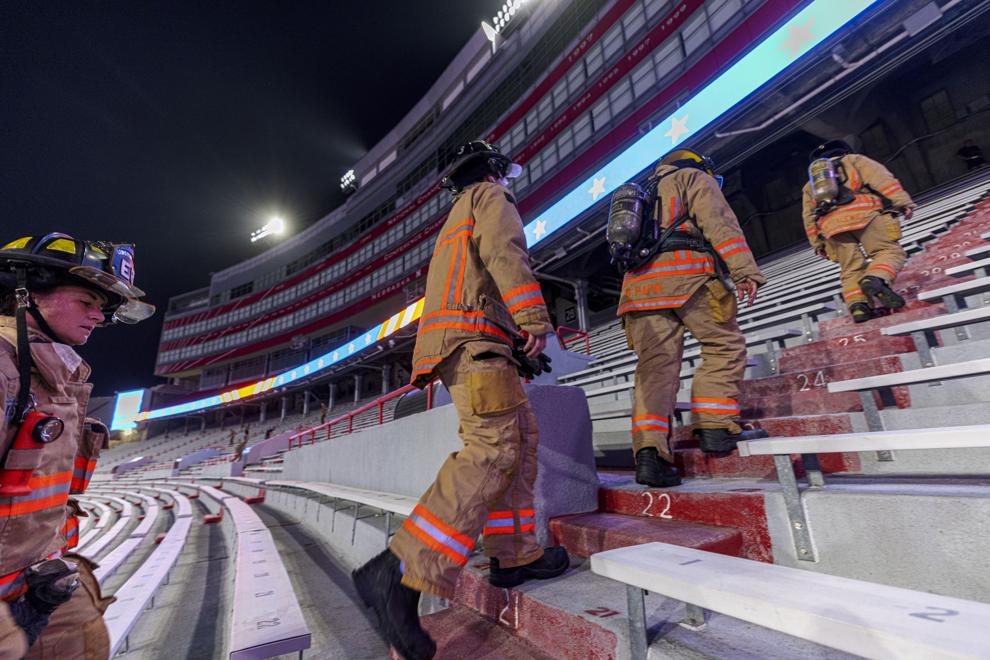 210909_9_11_Memorial_Steps_1094.jpg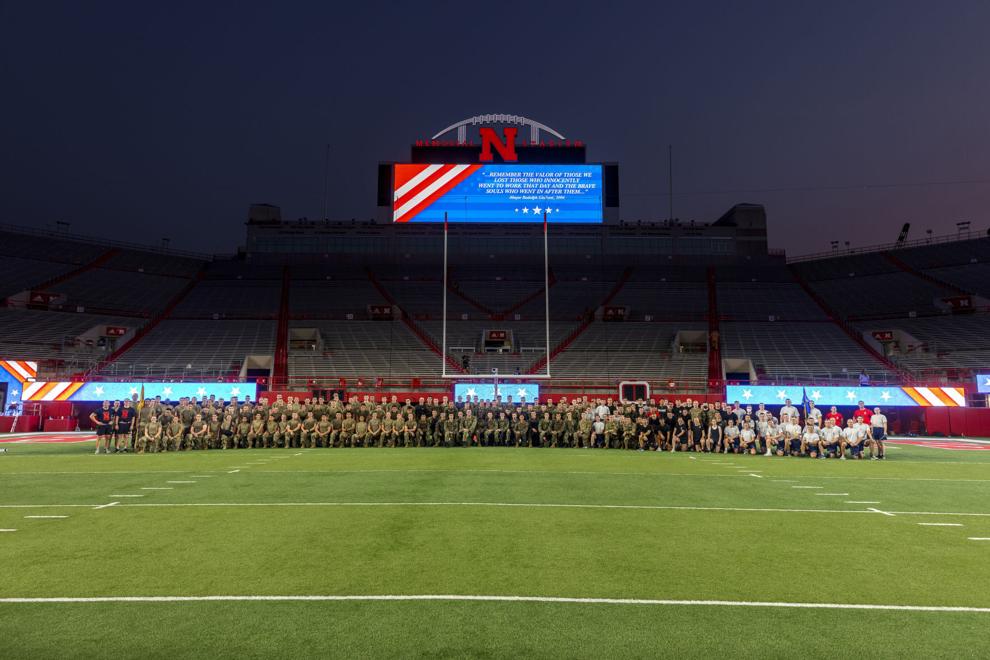 "We just do it," Kathy added, "because we know it's what has to be done."