LINCOLN — A former Lincoln attorney disbarred by the Nebraska Supreme Court last October has been sentenced to two to four years in prison for keeping thousands of dollars in settlement checks intended for his clients.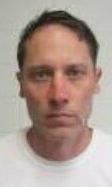 Craig A. Hoffman, 44, pleaded no contest to theft by deception, over $5,000, as part of a plea deal in July, where prosecutors dismissed four other theft charges.
Police originally said Hoffman had kept $27,500 in insurance checks intended for two of his clients. The payments either were part of a settlement or intended to pay their medical bills.
Police later learned about three other victims.
Lancaster County District Judge Darla Ideus sentenced Hoffman earlier this month.
Hoffman voluntarily surrendered his license to practice law in Nebraska and he was disbarred last October.
Be the first to know
Get local news delivered to your inbox!