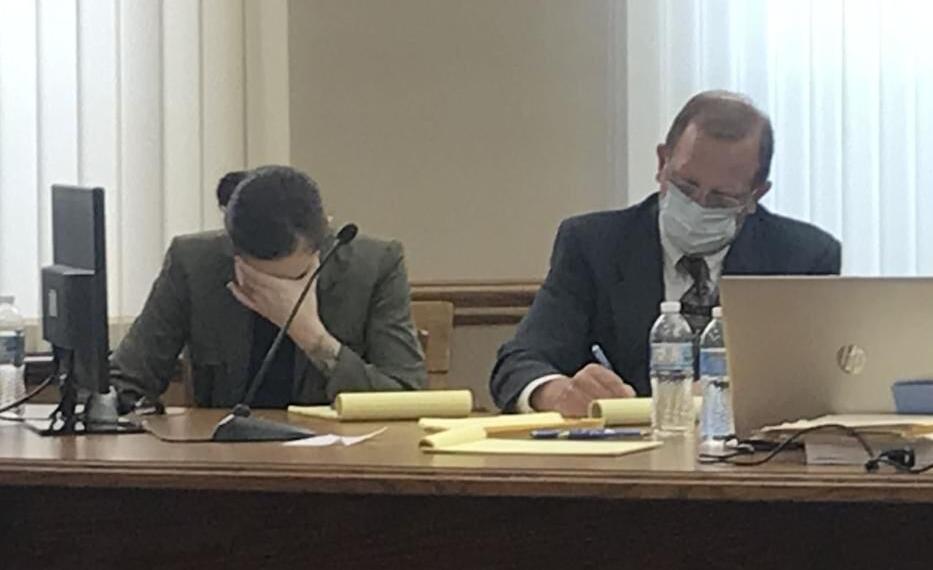 It was another difficult day of testimony and grim images Friday for the jury, as the coroner went through slides with photos from the autopsy on Sydney Loofe's dismembered body.
"All of these findings in their totality would be consistent with strangulation," Dr. Michelle Elieff told the jury after about an hour and a half on the stand describing the work she did to try to determine how the 24-year-old Lincoln woman died.
Bailey Boswell, the woman on trial for Loofe's murder, looked down at her lap throughout the testimony.
Elieff described hemorrhaging in the eyes, all over the face, the backup of blood in the head and the bleeding and bruising of the tissues of the lower half of her neck.
She also described other injuries that would have happened in the minutes or hours before her death.
There was a tear on Loofe's right ear lobe, where an earring may have been; a small bruise on the back of her head; three contusions on her upper back and a deep bruise on her inner left thigh.
Elieff said she also found patterned injuries on the pinky side of her hands like those commonly seen when a restraint of some sort is used.
Assistant Attorney General Mike Guinan asked if she was able to form an opinion on the cause of Loofe's death.
Elieff said she had. She said she was able to rule out that she had been beaten, shot or stabbed to death or died of an overdose or a natural process, and determined it was "homicidal violence including strangulation."
Boswell trial turns to talk of witchcraft: 'To get your power, you would have to breathe in someone's last breath'
Boswell's attorney, Todd Lancaster, asked if her wrists could have been bound with the electric cord found cut up at one of the scenes. It's possible, she said.
Asked if it would've required a lot of strength to strangle someone by holding their neck for 3 minutes, Elieff said not necessarily.
"It doesn't take a lot of effort," she said, just 11 pounds of pressure.
Loofe texted friend after first date with Boswell: 'I hope she doesn't have a boyfriend'
Prosecutors allege Boswell lured Loofe, under the guise of a date, to the basement apartment where she and Aubrey Trail lived in Wilber, where they killed and dismembered her.
Police tracked their cellphones to find her remains left in garbage bags in road ditches and fields in rural Clay County.
As they broke for the week, Judge Vicky Johnson told the jury there is a "very good chance" they will get the case Tuesday for deliberation. Monday is a holiday.
Be the first to know
Get local news delivered to your inbox!