The 10 Senate seats most likely to flip in November
With just over a month to go until Election Day, here are the latest rankings and analysis of the 10 Senate seats most likely to flip this election.
1. Pennsylvania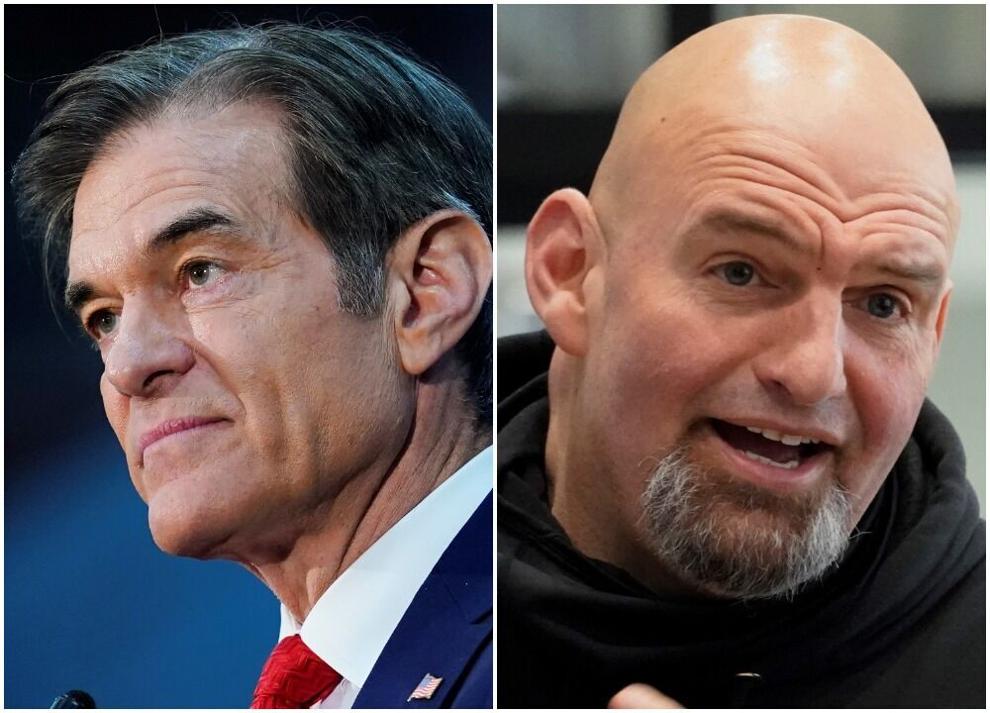 2. Nevada
3. Georgia
4. Wisconsin
5. Arizona
6. North Carolina
7. New Hampshire
8. Ohio
9. Florida
10. Colorado
The Ethical Life: How important is a candidate's health when deciding how to vote?
Analysis: Democrats' momentum has tempered as key Senate races tighten
The race for the Senate is in the eye of the beholder less than six weeks from Election Day, with ads about abortion, crime and inflation dominating the airwaves in key states as campaigns test the theory of the 2022 election.
The cycle started out as a referendum on President Joe Biden -- an easy target for Republicans, who need a net gain of just one seat to flip the evenly divided chamber. Then the US Supreme Court's late June decision overturning Roe v. Wade gave Democrats the opportunity to paint a contrast as Republicans struggled to explain their support for an abortion ruling that the majority of the country opposes. Former President Donald Trump's omnipresence in the headlines gave Democrats another foil.
But the optimism some Democrats felt toward the end of the summer, on the heels of Biden's legislative wins and the galvanizing high court decision, has been tempered slightly by the much anticipated tightening of some key races as political advertising ramps up on TV and voters tune in after Labor Day.
Republicans, who have midterm history on their side as the party out of the White House, have hammered Biden and Democrats for supporting policies they argue exacerbate inflation. Biden's approval rating stands at 41% with 54% disapproving in the latest CNN Poll of Polls, which tracks the average of recent surveys. And with some prices inching back up after a brief hiatus, the economy and inflation -- which Americans across the country identify as their top concern in multiple polls -- are likely to play a crucial role in deciding voters' preferences.
But there's been a steady increase in ads about crime too as the GOP returns to a familiar criticism, depicting Democrats as weak on public safety. Cops have been ubiquitous in TV ads this cycle -- candidates from both sides of the aisle have found law enforcement officers to testify on camera to their pro-police credentials. Democratic ads also feature women talking about the threat of a national abortion ban should the Senate fall into GOP hands, while Republicans have spent comparatively less trying to portray Democrats as the extremists on the topic.
While the issue sets have fluctuated, the Senate map hasn't changed. Republicans' top pickup opportunities have always been Nevada, Georgia, Arizona and New Hampshire -- all states that Biden carried in 2020. In two of those states, however, the GOP has significant problems, although the states themselves keep the races competitive. Arizona nominee Blake Masters is now without the support of the party's major super PAC, which thinks its money can be better spent elsewhere, including in New Hampshire, where retired Army Brig. Gen. Don Bolduc is far from the nominee the national GOP had wanted. But this is the time of year when poor fundraising can really become evident since TV ad rates favor candidates and a super PAC gets much less bang for its buck.
The race for Senate control may come down to three states: Georgia, Nevada and Pennsylvania, all of which are rated as "Toss-up" races by Inside Elections with Nathan L. Gonzales. As Republicans look to flip the Senate, which Minority Leader Mitch McConnell has called a "50-50 proposition," they're trying to pick up the first two and hold on to the latter.
Senate Democrats' path to holding their majority lies with defending their incumbents. Picking off a GOP-held seat like Pennsylvania -- still the most likely to flip in CNN's ranking -- would help mitigate any losses. Wisconsin, where GOP Sen. Ron Johnson is vying for a third term, looks like Democrats' next best pickup opportunity, but that race drops in the rankings this month as Republican attacks take a toll on the Democratic nominee in the polls.
These rankings are based on CNN's reporting, fundraising and advertising data, and polling, as well as historical data about how states and candidates have performed. It will be updated one more time before Election Day.