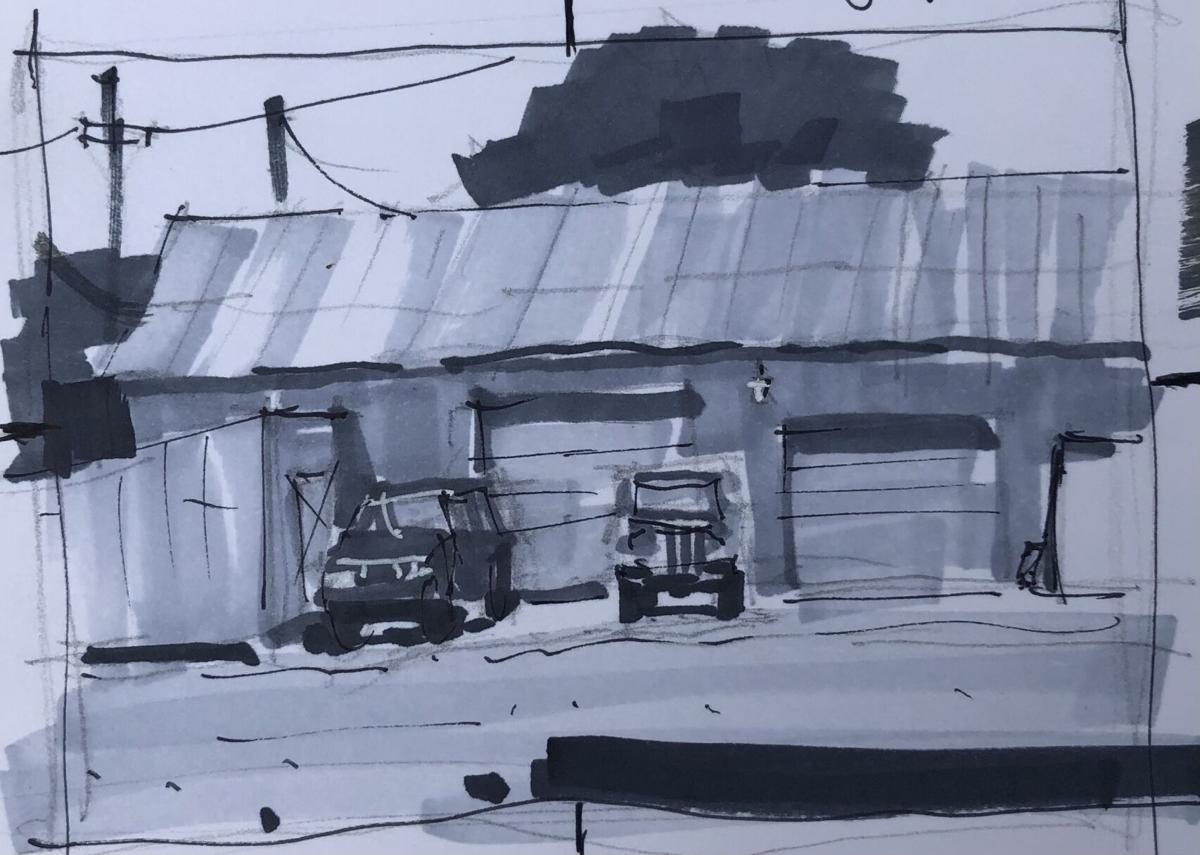 KEARNEY — As a visual artist, John Lillyman understands the seven elements of art.
One of those elements, value, relates to the lightness or darkness of a color. The information our eyes pick up through "value" helps us understand the illusion of light in a piece of artwork.
"My goal is to help artists get a clearer understanding of the importance of value studies in a finished piece of art, no matter how simple that piece of artwork is," Lillyman said. "Understanding the gradations from dark to light is basic in value studies. So, the value of value studies is seeing the world, not so much as bright colors, but in the black and white version, which helps you see the things our eyes are drawn to."
Lillyman, who works as an architect at his day job, will conduct an art workshop, "The Value of Values," at 1 p.m. July 24 at The Archway. The workshop will focus on composing a landscape painting using acrylic paint in shades of black, white and gray. The cost of the workshop is $25 per person. All materials for the workshop are provided.
"Artists traditionally put a great emphasis on understanding values," Lillyman said. "It's not a given. Not everybody sees that when they start out in the world of art or sketching. For some people, this may be a refresher. And for others, it might be a whole new way to look at their world."
Lillyman designed the workshop for beginners.
"I'm not looking to appeal to professional artists," he said. "I'm looking to appeal to people who are interested in perceiving their environment more deeply and being able to capture that in some form of a sketch or a doodle. I think the goal is seeing more deeply. Values studies do that."
Children often draw in an uninhibited manner, Lillyman noted.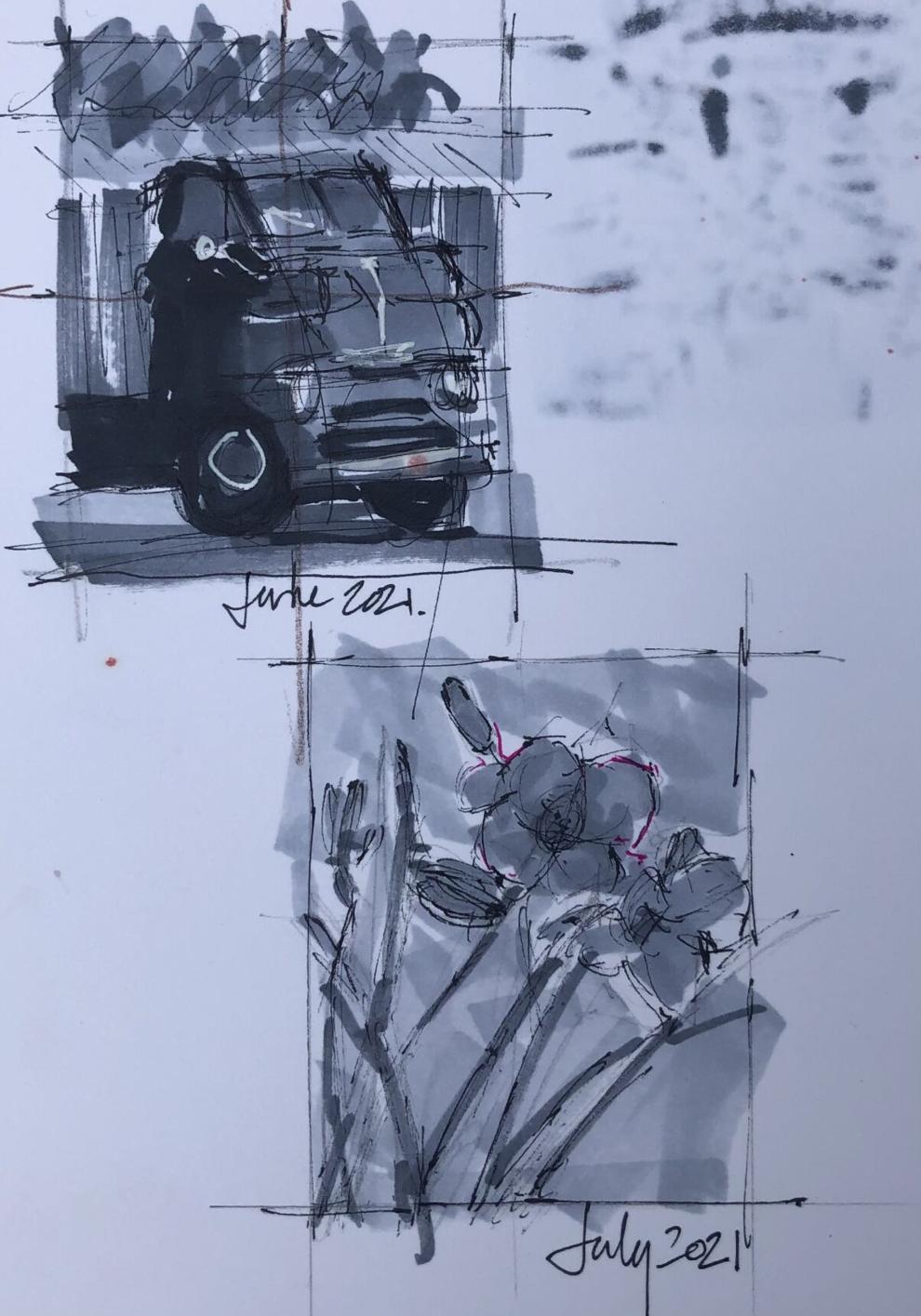 "I think that all of us, as children, use drawing very naturally," he said. "Then we sort of get embarrassed by our sketches as we grow. I think our natural inclination is to understand the world by drawing, as well as by thinking. But drawing is a great way to understand something. When you look at something and then try to recall your impression of it, I think children do that naturally."
Lillyman sees the workshop as a way to unpack the world through the eyes of an artist.
"You have to think about your hands as 'thinking hands,'" he said. "Your hands are the tools that help your brain to track your curiosity."
Lillyman describes the duty of the artist as to "fall in love with something and want others to share that joy."
Artists in the workshop will work with a limited number of values between white and black. That helps beginners to look for composition in a scene and not get bogged down with an unlimited number of colors.
"We want to simplify what is in our 'eye gate,' down to the simple values," Lillyman said. "We're not trying to create a work of art in black and white. We're doing a value sketch. People might ask, 'What do you mean by that?' I'm going to help them understand that we're doing a very 'blocky' interpretation of a scene, just to understand if the values are strong enough, intriguing enough and important enough to take it to the next level. I don't want people to think, 'I can't really sketch so I certainly can't do a black and white sketch."
Lillyman hopes to teach students how to boil down the values as a place to start and a way to add to the toolbox of creativity.
The instructor noted that some beginners might think of the word "value" as a judgment on the worthiness of art.
"No, no, no," Lillyman laughed. "This is about having fun doing value sketches."