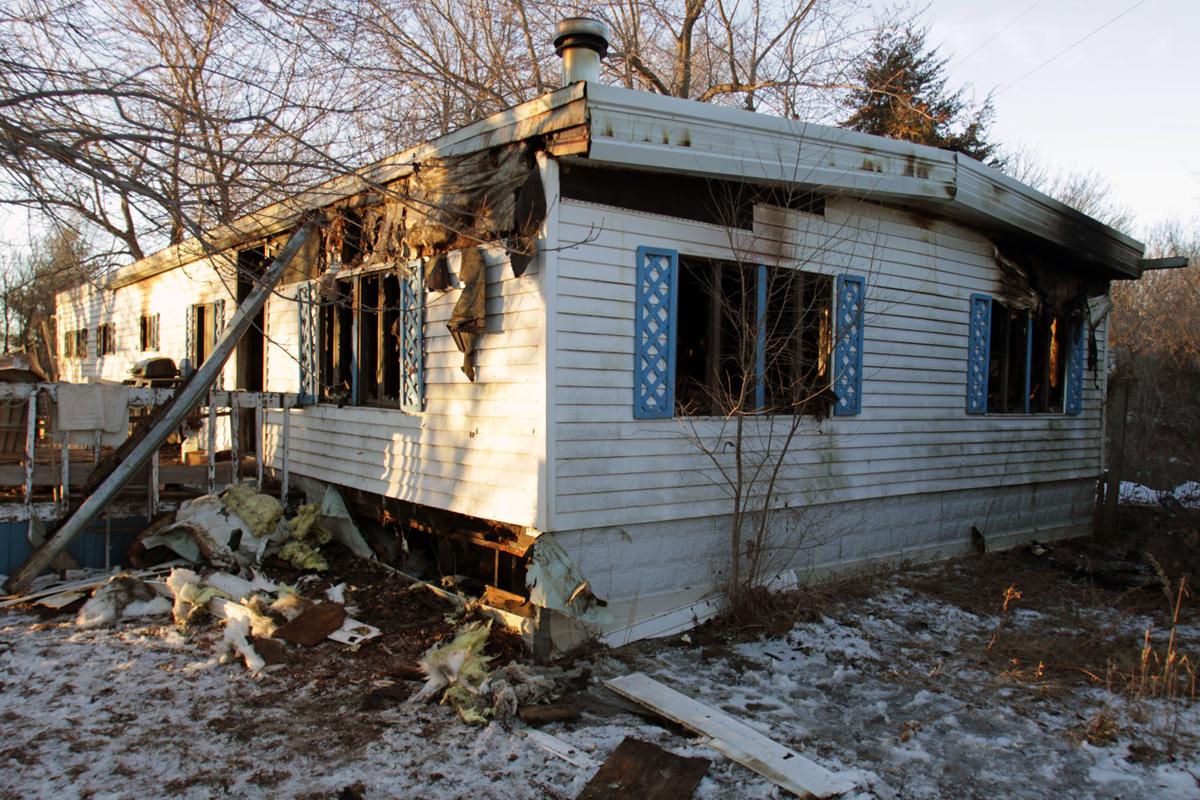 KEARNEY — A Kearney teen has died in a late-night structure fire northwest of Kearney.
The Kearney Volunteer Fire Department was called at 11:37 p.m. because of a structure fire at 5379 Bison Run at the home of Joel Kinkade. Flames and heavy smoke were visible as firefighters arrived.
Three occupants of the home evacuated safely. However, Kyah Kinkade, 16, wasn't accounted for.
Firefighters entered the house despite zero visibility because of smoke and heavy fire and extinguished the flames.
Firefighters located Kyah in a back bedroom of the home after a search. She was pronounced dead at the scene.
Kyah was a junior at Kearney High School.
"It is a horrible tragedy," Pam Wilkinson, a neighbor, said.
At about 11:30 p.m., Wilkinson said, a woman pounded on her door saying the Kinkades' home was on fire, and they needed help.
"Flames were roaring out the west side of the house," she said.
When Wilkinson, her husband, Jim, and daughter Courtney arrived at the house 200 yards away, Joel Kinkade had his son out of the house and sitting in a vehicle. Joel was trying to get Kyah out of the house, but smoke in the windows and front door was too thick.
"Joel was calling for her and was asking her to follow his voice. He heard her say 'Dad' once and then the second time, and then he didn't hear her after the second time," Wilkinson said. "But he kept talking to her trying to get her to follow his voice."
The Wilkinsons took the teenage boy to their house to warm up. He suffered minor cuts and scrapes, Wilkinson said, and had minor smoke inhalation.
The fire was under control at 12:28 a.m., and is being investigated by the State Fire Marshal's office and the Kearney/Buffalo County Fatality Accident Investigation Team. The Kearney American Red Cross was on the scene. Foul play isn't believed to be involved.
The house is owned by D.R. Nelson of Kearney and was being rented by Joel Kinkade, Nelson said. Firefighters estimated damage to the home at $50,000.
An autopsy has been ordered. Smoke detectors were installed in the home and working at the time of the fire, the fire report said.
Kyah was a member of the KHS jazz and symphonic bands, active in Health Occupations Students of America and Future Business Leaders of America, and was taking advanced placement classes. KHS's crisis team was on hand today to help students and staff and to provide grief counseling.
Forty Kearney firefighters responded to the fire call along with six firefighters from the Amherst Volunteer Fire Department.
---
KEARNEY — A teenage girl died in a house fire in Kearney late Tuesday night.
Kyah Kinkade, 16, was unable to escape a fire that broke at 5379 Bison Run Road in northwest Kearney at approximately at 11:37 p.m. Tuesday.
Three other family members were home and were able to evacuate the structure. Kearney and Amherst Volunteer Fire Departments responded to the scene and were able to bring the fire under control within an hour. 
An autopsy has been ordered by the Buffalo County Attorney's Office. Based on the preliminary results of the investigation, foul play is not suspected.
The Kearney Police Department is also assisting the investigation. 
---
Originally posted at 8:44 a.m.
KEARNEY — Kearney Volunteer Fire Department responded to a report of a structure fire early this (Wednesday) morning. 
The fire was reported at 5379 W. 56th Street in Kearney shortly after midnight at approximately 12:20 a.m. 
Joel was calling for her and was asking her to follow his voice. He heard her say 'Dad' once and then the second time, and then he didn't hear her after the second time. But he kept talking to her trying to get her to follow his voice."