KEARNEY — Despite lingering concerns about COVID-19, theater buffs are in luck. They may be able to see shows at the University of Nebraska at Kearney this fall.
UNK Theatre's first show, "Nightfall with Edgar Allen Poe," will be performed Oct. 7-11.
"We look at a lot of what the guidelines are, coming from the university. At this point, we have not been told that we can't," said Darin Himmerich, UNK theater director and professor.
The second play, "Silent Sky," originally was scheduled and casted for this spring. Due to the pandemic, UNK Theatre has moved that performance to Nov. 18-22.
The student-directed play, "Life is a Dream," will be performed Feb. 24-28. Their final production will be the musical "Pippin," which is set for April 21-25.
This schedule is subject to change as health conditions change in the community.
"Our Plan B is that if we cannot do shows in the first semester, we would do 'Silent Sky' in February, and we would move the student show, 'Life is a Dream,' to the last spot," Himmerich said. "We would not do 'Pippin' because it's so large, and 'Edgar Allan Poe' would either be completely canceled, or we're thinking it could be a special project."
Masks required
To make these performances possible, UNK Theatre is prioritizing safety.
Masks will be required for audience members, along with social distancing and limited seating. Himmerich said there are no set protocols for actors yet, but UNK Theatre is expecting a "mixture of distancing." This involves rehearsing scenes separately with actors and combining them in the end.
The rehearsal process will depend on the cast's preferences.
"If there's even one person who would feel uncomfortable, we would all wear masks," Himmerich said. "We do want everyone to feel comfortable, and we will probably come up with our own protocols show by show, and make sure it happens that way."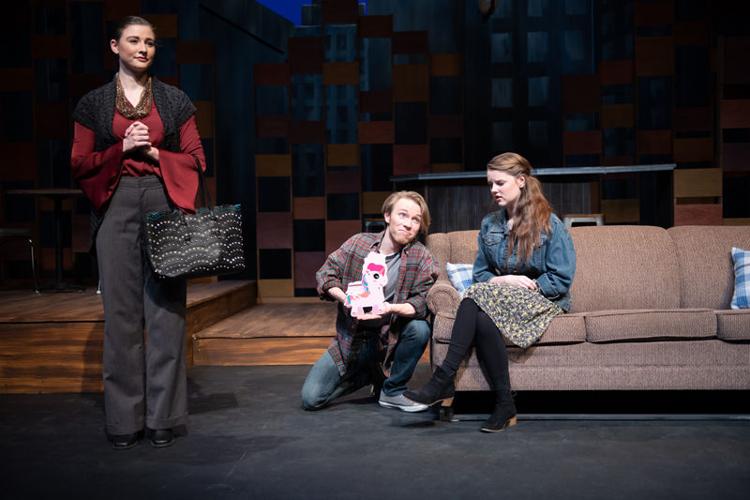 Classes modified, too
Like the performances, theater classes also will change significantly this fall.
Classes will be based on university guidelines with masks and students dispersed in classrooms. Himmerich said a few classes could involve students alternating between going to class in person and learning via Zoom.
Some courses may be postponed until the next school year.
"We're looking at individual classes in an individual way, and saying, 'What does this class need for it to be safe, and yet for it to teach what it needs to teach?'" Himmerich said. "Our shows are labs, and that's where our students really learn. Until you actually do it, you don't really do it."
Music and band
Alongside theater, the music programs will be modified as well.
"For the music side of things, like with everything, it's so fluid," said Paul Twigg, the UNK interim chair of music, theater and dance. "At UNK, obviously, we have an outreach part to music, but our biggest thing is the education of students."
Twigg said most performances will consist of smaller instrumental ensembles with the capacity limit being 25 percent in the Recital Hall. Livestreaming is being considered for larger group performances. Distancing, Zoom and recordings will be utilized for individual lessons.
The marching band will rehearse outdoors with distanced formations and perhaps under a pavilion if the weather gets bad.
For choirs, the likelihood of performing is not promising.
"Our guidance from national organizations is that things like large singing groups are the most dangerous," Twigg said. "There's probably not a high likelihood that we'll be able to have a full chorus together all on stage singing at once because they're not going to be able to sing in a mask, and singing is the worst for the transmission of aerosols."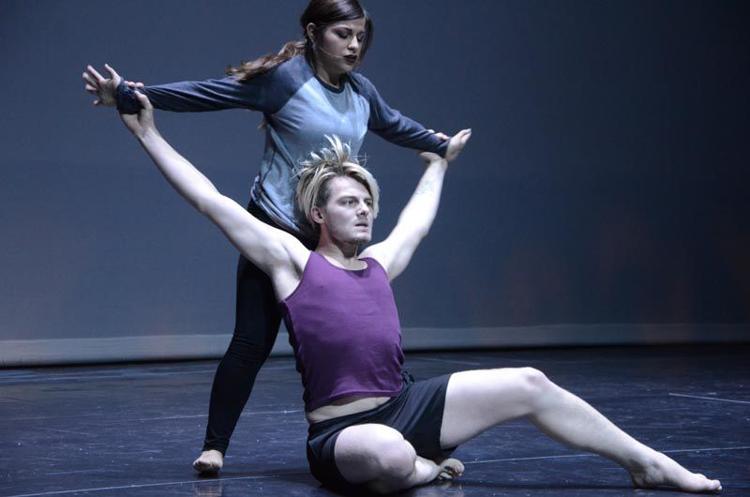 Dance program
The dance program is also in limbo. Noelle Bohaty, the UNK dance program director and professor, said performances will have limited seating. They might be presented through livestreaming. Class sizes will be reduced with dancers following UNK recommendations for distancing and masks.
Solo and duet work will be given priority compared to group work. Certain dancing styles also will be avoided this fall.
To adapt to these changes, Bohaty is exploring innovative ways to teach with technology.
"There would be a video feed from the classroom I am teaching in to the other two classrooms with the students. Then they'd be able to ask questions," Bohaty said. "I would get a video feed from them as well. We'd be socially distanced, but still have the idea of a community of a classroom."
The program also is modifying its dance performance, which is scheduled for March 4-6. "We're looking at how to integrate technology into the performance, possibly looking at things like isolation and unity or how to be in the same space together," Bohaty said.