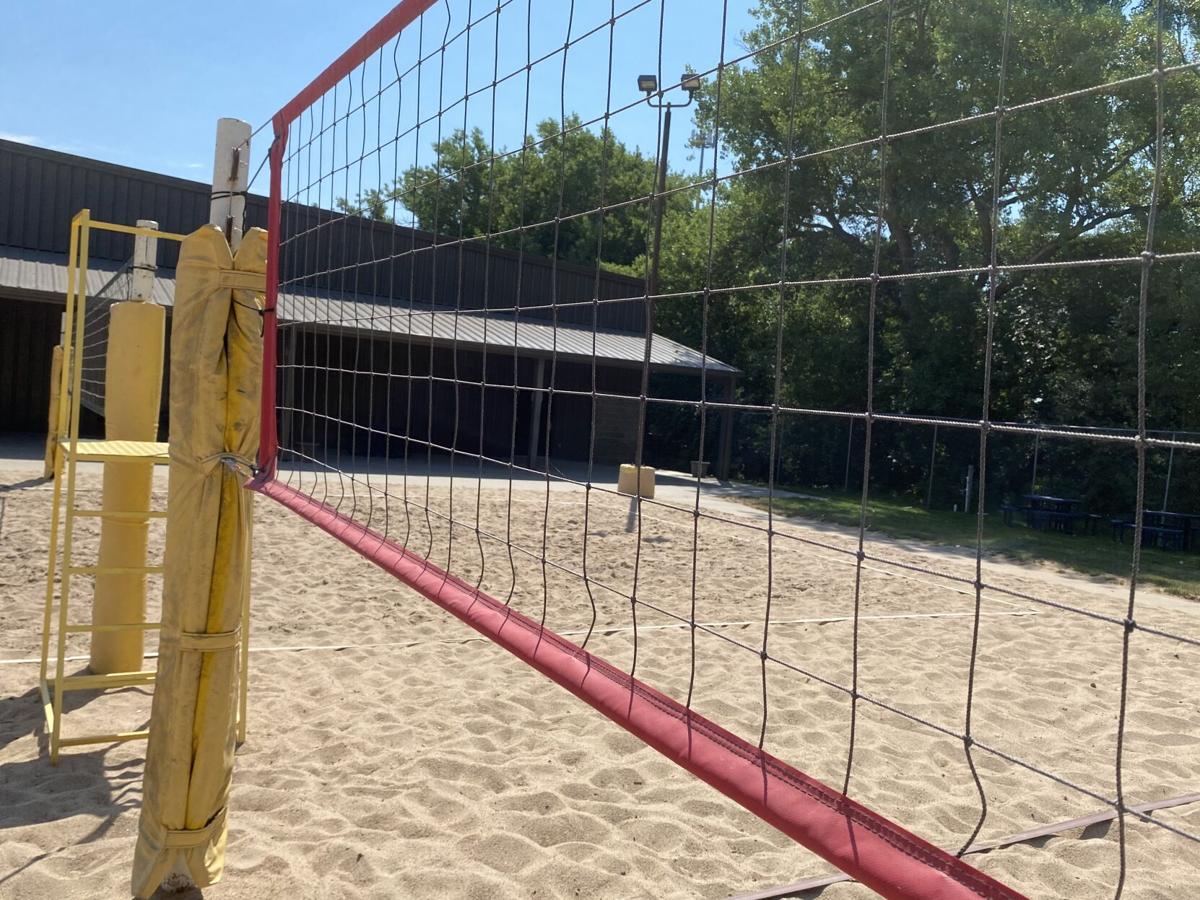 KEARNEY — After five years of student inquiries the University of Nebraska at Kearney is building sand volleyball courts.
"It's something that students have wanted for a long time, and haven't really gotten yet," Nicole Kent said. "The furthest we got was to have a design meeting with a design firm in town."
The courts will be built on the site of Otto C. Olsen once they building is demolished.
Kent, former student body president, and Katie Schultis, student body vice president, discussed special features with Wilkens Architecture Design Planning, such as three courts, light posts, shower stations and shades. The designs were based around Otto Olsen because of its location in "the heart of campus" around the residence halls.
"We just thought it was important to get feedback from a representative group of students on exactly the features they would want and how many courts they would want, so we can really work on the size and scope of a project from a budget standpoint," said Jon Watts, a UNK vice chancellor. "It's a feature that they think would be a really great addition to campus."
During the years sand volleyball has gained in popularity among students. For approximately five years, 40 intramural teams have signed up to play sand volleyball at the Big Apple Fun Center.
The new courts at UNK will give participants the chance to compete on campus.
The students could almost feel the sand between their toes, until the coronavirus struck Kearney.
"We had that meeting in March, and then the world started to change around us." Kent said.
After student government elections, Kent's duties shifted to current president Max Beal.
"I think the vision is still the same for what we want to do with those courts, and it's very similar to student government's original vision that we discussed last fall," Beal said. "Once things get a little bit better with the COVID situation, then we can look into how we get Otto Olsen torn down and then get those sand volleyball courts in that area."
Despite the delay, the students' requests have not been forgotten.
"The demolition of Otto Olsen — we don't have a timeline on that," Watts said. "So there really isn't a hard, fast timeline related to sand volleyball, but we've agreed it's a mutaual goal between the student government and the administration at UNK to try to find a place for sand volleyball on campus."
Get local news delivered to your inbox!
Subscribe to our Daily Headlines newsletter.