KEARNEY – When Gretchen Albers decided to return to the workforce, she found the perfect opportunity with Kearney Public Schools.
A former third- and fourth-grade teacher in Lincoln and stay-at-home mother in Kearney, Albers loves working as the media specialist at Bryant and Central elementary schools, where she helps students discover the joy of reading.
"I tell everyone I have the best job in the school," she says.
For Albers and countless other educators, the path to professional success runs through the University of Nebraska at Kearney. She earned her master's degree in curriculum and instruction with a school librarian concentration in December after completing UNK's online program, which leads to a school librarian endorsement.
Albers called the program a "very good fit" because it provided the flexibility of online learning along with the faculty feedback and engagement usually associated with in-person instruction.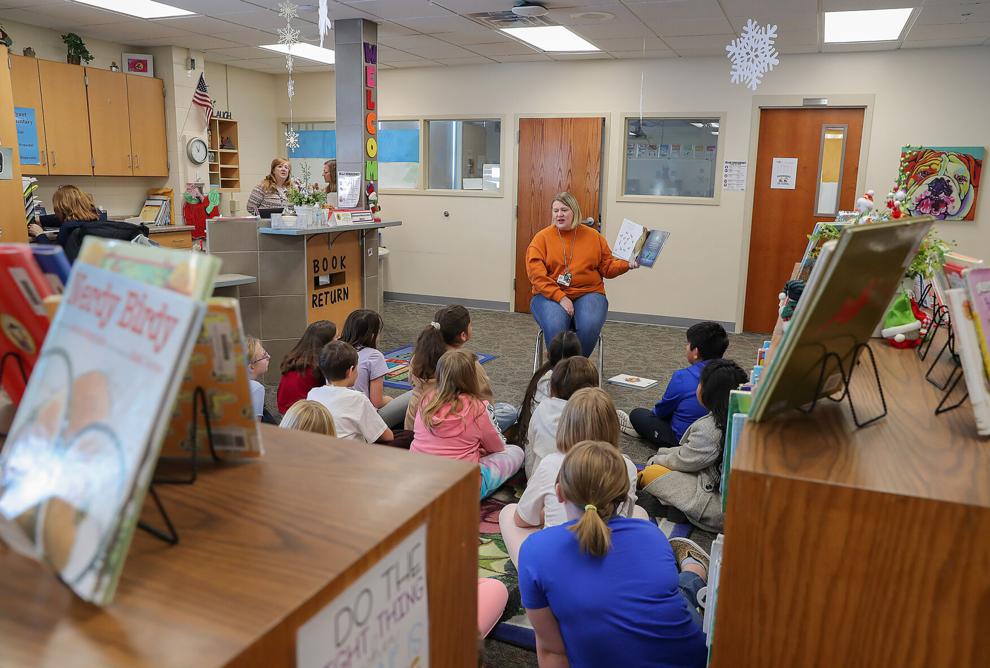 "Even though it's online, you get to know the professors," she said. "It was more personal than other programs."
The program was also practical, allowing her to immediately implement new teaching strategies and take full advantage of the technological expertise she gained.
"With my degree, all of the things I learned are applicable right now in my position," Albers said.
Comments like these are reflected year after year in the national rankings recognizing UNK as one of the top schools in the country for people pursuing an online master's degree in areas such as teaching, instructional design and educational administration.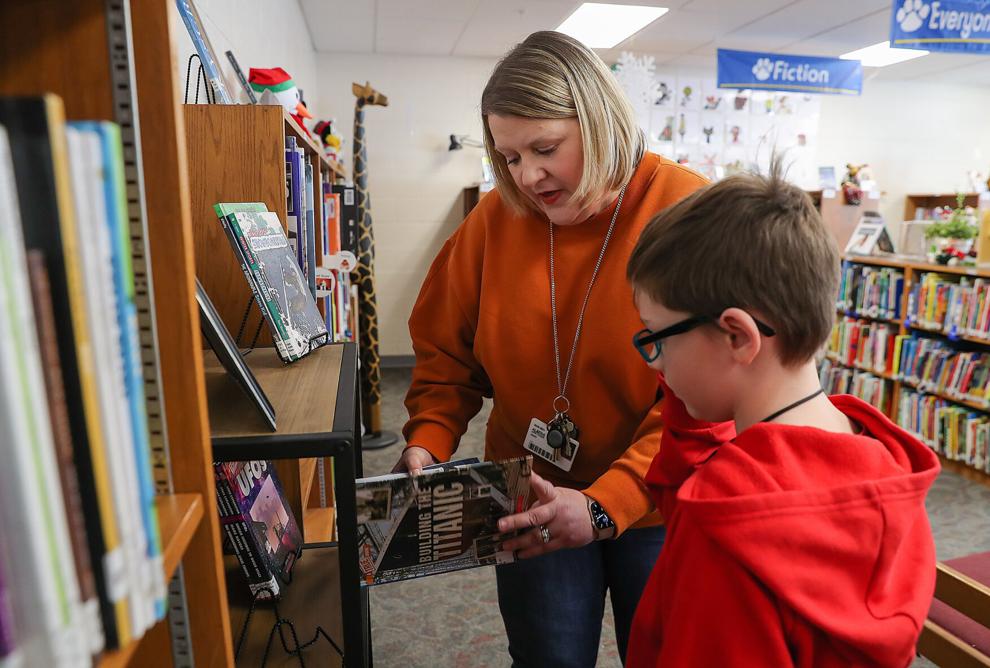 Released Tuesday by U.S. News & World Report, the latest "Best Online Master's in Education Programs" list puts UNK at No. 37 nationally, tied with larger institutions such as the University of Mississippi, University of Iowa, University of Arizona and University of Alabama-Birmingham. UNK and Southern Wesleyan University are the highest-ranked NCAA Division II schools on the list, and only Creighton University, tied at No. 25, ranks higher among Nebraska colleges and universities.
"We're honored every year to receive such high rankings, but it's really no surprise when you look at UNK's commitment to ensuring our students have the best online experience possible," said Tiffany Stoiber, an academic outreach and marketing specialist with UNK Online. "We have a team of online learning designers to help faculty keep courses up to date with technology integration and best online pedagogy practices, along with a team of online program coordinators who help support students from before they even apply through graduation and beyond. We believe in making sure UNK students have the best academic experience possible – whether they're on campus or halfway across the world."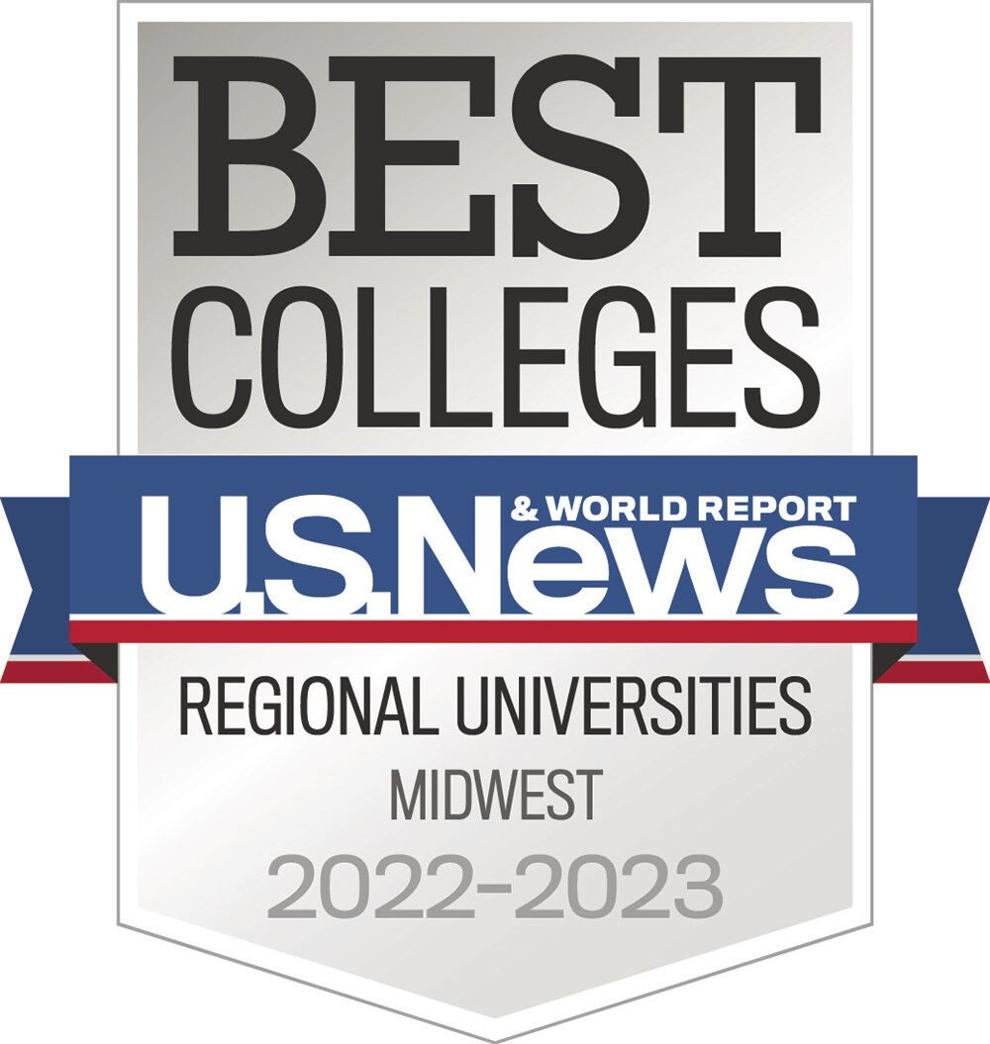 U.S. News & World Report assessed more than 1,800 online bachelor's and master's degree programs for this year's rankings, with 338 public and private institutions making the "Best Online Master's in Education Programs" list. The rankings only include degree-granting programs that are offered primarily online by regionally accredited institutions. Programs were judged on five categories – engagement, faculty credentials and training, peer assessment, services and technologies and student excellence – with areas such as graduation and retention rates, class sizes, student indebtedness and support services factored.
"UNK has a long history of offering quality online graduate programs for Nebraska's PK-12 educators, and that quality is reflected in the consistent national rankings by U.S. News & World Report," said Mark Ellis, dean of Graduate Studies. "Our dedicated and passionate faculty members go above and beyond to support UNK graduate students."
In addition to the overall ranking, UNK is one of just 38 schools to earn a spot on U.S. News & World Report's "Best Online Master's in Education Programs for Veterans" list. Ranked No. 11 for the second consecutive year, UNK is the only Nebraska school to receive this recognition.
To be eligible for the veterans-focused list, schools must rank in the top half of the "Best Online Master's in Education Programs" rankings, be certified for the GI Bill and have at least 10 students with military backgrounds enrolled in these programs. They also must participate in the Yellow Ribbon Program or be a public institution that charges in-state tuition, which can be fully covered by the GI Bill, for all veterans applying from out of state.
More than 1,100 graduate students are active in online master's degree programs in education through UNK. There are 37 degree options in areas such as art education, curriculum and instruction, educational administration, higher education student affairs, kinesiology and sport sciences, learning design and technology, music education, physical education, PK-12 reading, school counseling, Spanish education, special education, speech-language pathology and STEM education.
"We are proud to offer learning experiences in a wide variety of content areas that produce high-quality educators to meet the needs of PK-12 schools in Nebraska and beyond," said College of Education Dean Mark Reid. "Our university outclasses many larger institutions in the region, and this ranking represents an endorsement of excellence on the national level."