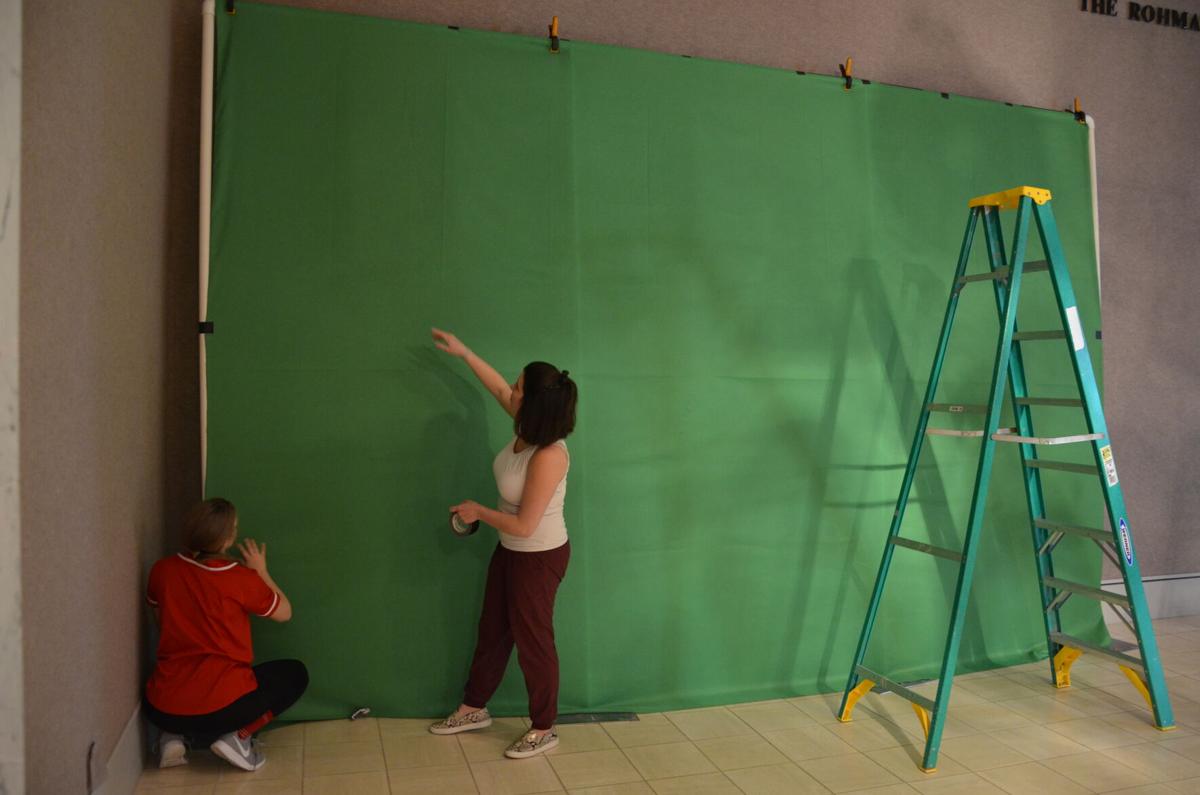 KEARNEY — Noelle Bohaty, assistant professor of dance at the University of Nebraska at Kearney, understands the need to incorporate video technology into her art.
"These days it seems like you have to know something about video to get by," she said of creating dance. "Livestreaming was a very big thing this year since we couldn't have live, in-person audiences. That was a big learning curve and pretty much a roller coaster, but we did figure that out between our fall semester and our concert in March."
The March livestreamed concert, "RESET," received more than 500 views.
"The possibilities of outreach and recruitment makes a huge difference," Bohaty said. "People in Texas and everywhere else can see the work we're doing here in Nebraska. That really puts us on a more even playing field than some of the larger dance programs."
On April 19, Bohaty and Emma Newman worked at the Museum of Nebraska Art to install a green screen and adjust Tricaster video equipment that allowed them to superimpose images of dancers over an underwater scene. They also included the floating art installation by Omaha artist Susan Knight called "Core Sampling."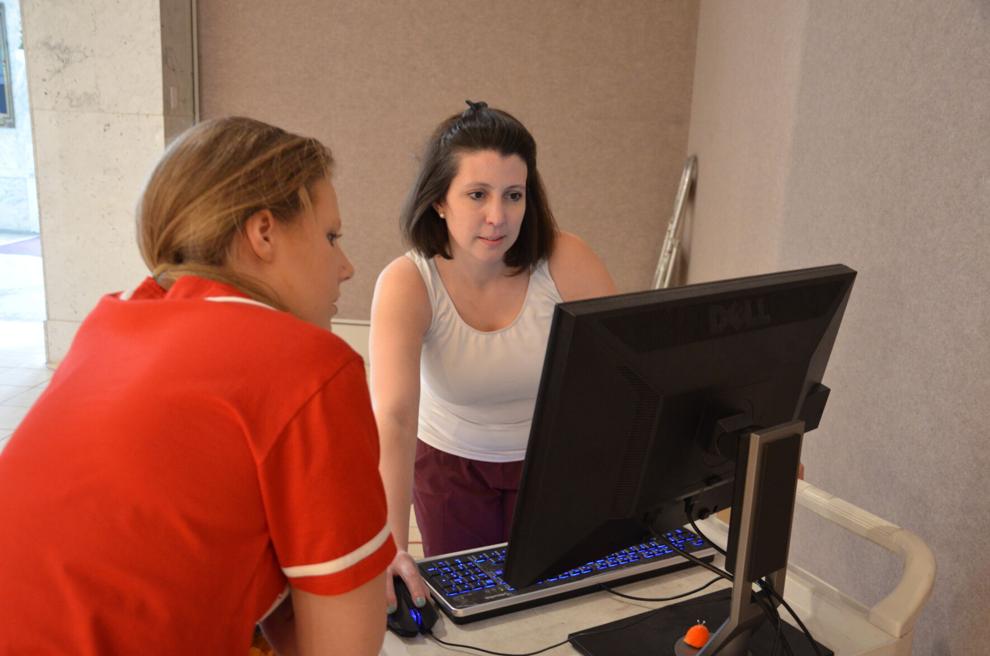 The piece features eight dancers and can be seen on the UNK.edu website starting Friday.
Bohaty, who studied dance at Ohio State University, feels fortunate that she received a background in technology.
"I was really lucky at my MFA program at Ohio State that we had an entire dance/film wing," she said. "It really was treated like a different genre of dance. It was just as important to find the kinetic motion of the camera as it was to choreograph the bodies in space. I feel really lucky and blessed to have that background in it."
Bohaty understands the difference between documenting dance and creating a piece of video art.
"I think it is important to not think of it as sticking a camera in a seat where an audience member would be," she said. "A camera is never going to take the place of our complicated visual system. But if you're thinking of it as your own choreographic adventure, if you're thinking about getting a camera closer, that's different. For instance, we had a shot above the stage. That's not something an audience would ever get to see, except for a video setting."
When working with student choreographers, Bohaty starts them with more traditional settings.
"I still try to have the students first make a piece for a proscenium stage or in the round," she said. "Then we decide what angles would be best served for the piece. Once we get our dance major program in place, hopefully we can get a film side involved and choreograph specially for film before we get it to the stage."
Newman, a student at UNK, appreciates learning about the various video systems. The process involves making the electronics work properly and making interesting artistic choices.
"There are multiple options on how to make it work," she said. "We also need to be able to use any backup plan at the last minute. Our artistic choices might just be utilizing the dance and the sculpture without the green screen."