KEARNEY — As a member of the Nebraska Board of Education, Lisa Fricke said she knows early childhood education is important.
Upon seeing the crowd gathered Monday at the Younes Center for a conference on the topic, she was encouraged to see that others from across the state believe so, too.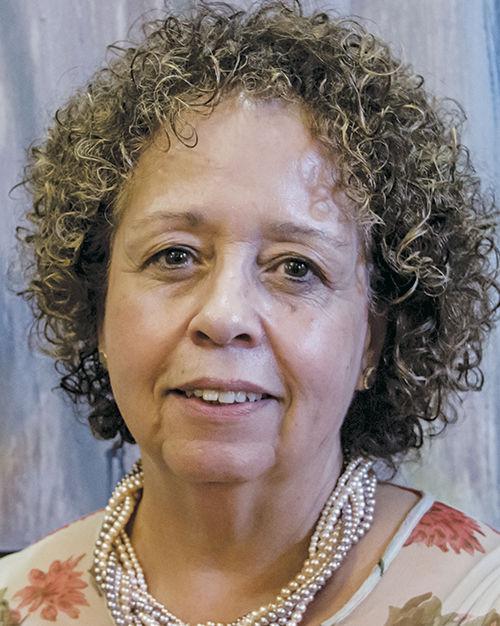 "Early education gives students a head start to be successful because it gives them social skills, it gives them the literacy that they need, the language that they need and it just reinforces skills that will make them not only successful in kindergarten, but for life," Fricke said.
Attendees from 74 communities across the state of Nebraska — from Ogallala to Falls City — traveled to Kearney for a conference on early childhood education and economic development, a first-time event for the seven organizations sponsoring the conference.
"Thriving Children, Families and Communities: The Role of Early Childhood Programs" focused on ways communities across Nebraska can provide high-quality early education to children and their families.
According to Marti McFadden Beard, associate vice president of early childhood for Nebraska Children and Families Foundation, one of the sponsors, early childhood education is not only important to families, but communities as a whole.
"If you think about it as a community vitality issue, it really comes down to workforce," she explained. "And so what we hear from communities most often is that when they talk about recruiting people to their positions, they come back with two things: Do you have housing and do you have care for my children?"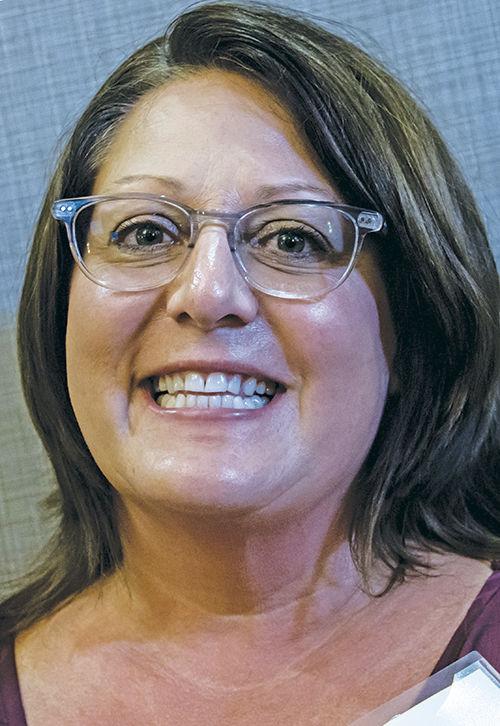 She said, "And so a lot of communities are addressing the housing issue, which is very important, but for early childhood what we are finding is that people were turning down jobs in hospitals and schools and businesses because there was not capacity for their children there."
Through panels and workshops during the day, attendees heard what other communities, like Red Cloud, are doing to provide high-quality early childhood education and how they may be able to apply those ideas to their own communities.
Also a part of the conference was a keynote from Kate Gallagher, director of research and evaluation at the Buffett Early Childhood Institute at the University of Nebraska, and closing remarks from Jeff Yost, who serves as president of the Nebraska Community Foundation.
The speakers, workshops and other elements of the conference were formed to help communities discover how they can bring needed early childhood education to their communities.
"In Nebraska, in particular, our leaders have done a really good job of educating the public about the why," Beard said. "We all know the brain research. We all know how critical those first five years are. And so now what communities are ready for is the 'what, the what and how.' How do we move forward with this? So I think that's really what communities are asking for, what we're wanting to make sure they have some tools after this conference that they can take back with them."
From Gallagher explaining "serve and return" interactions between children and care providers — helping children develop by establishing a communication back-and-forth where an adult interacts with a child or says something and the child responds — to a panel from Red Cloud explaining what they did on a community level to bring early education opportunities to their community, attendees walked away with ideas to take back home.
"Clearly, one size doesn't fit all," said state Sen. Lou Ann Linehan of Elkhorn. Each community will have to find their own solutions.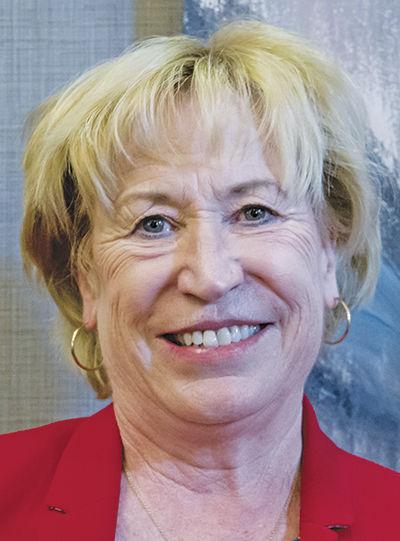 However, Linehan was encouraged to hear from speakers the themes that could apply to each community; particularly, the need for "buy-in" from everyone involved, starting with buy-in from the parents and extending to the rest of the community, from businesses to "charitable entities."
Though every community is unique, the need for high quality early childhood education is universal, which is why communities were requesting resources for a conference like this, according to the Buffett Early Childhood Institute.
The institute and Gallup conducted a survey that showed 68 percent of Nebraskans said early care and education has a significant effect on the long-term success of students. By contrast, 10 percent of Nebraskans strongly felt that most young children currently are prepared to be successful in kindergarten.
"Every child is a precious gift and they're not all born into the same circumstances. We have kids who are born into upper middle-income families, middle-income families, and frankly, 43 percent of the kids born last year in Nebraska were born on CHIP (Children's Health Insurance Program), so they're low-income families," Linehan said. "Those kids are all precious and we need to make certain that there is availability for them to get the best care they can get."
More than 250 people registered to attend the conference Monday, representing individuals as local as University of Nebraska at Kearney professors and Kearney Public Schools staff to business leaders and educators who traveled from the edges of the state. Presenters included community leaders from Columbus, Falls City, Gothenburg, Lincoln, Millard, Ogallala, Omaha, Red Cloud and Scottsbluff.
The free conference was sponsored by these organizations: the Buffett Early Childhood Fund, Buffett Early Childhood Institute at the University of Nebraska, First Five Nebraska, Nebraska Association of School Boards, Nebraska Children and Families Foundation, Nebraska Community Foundation and Nebraska Extension at the University of Nebraska-Lincoln.