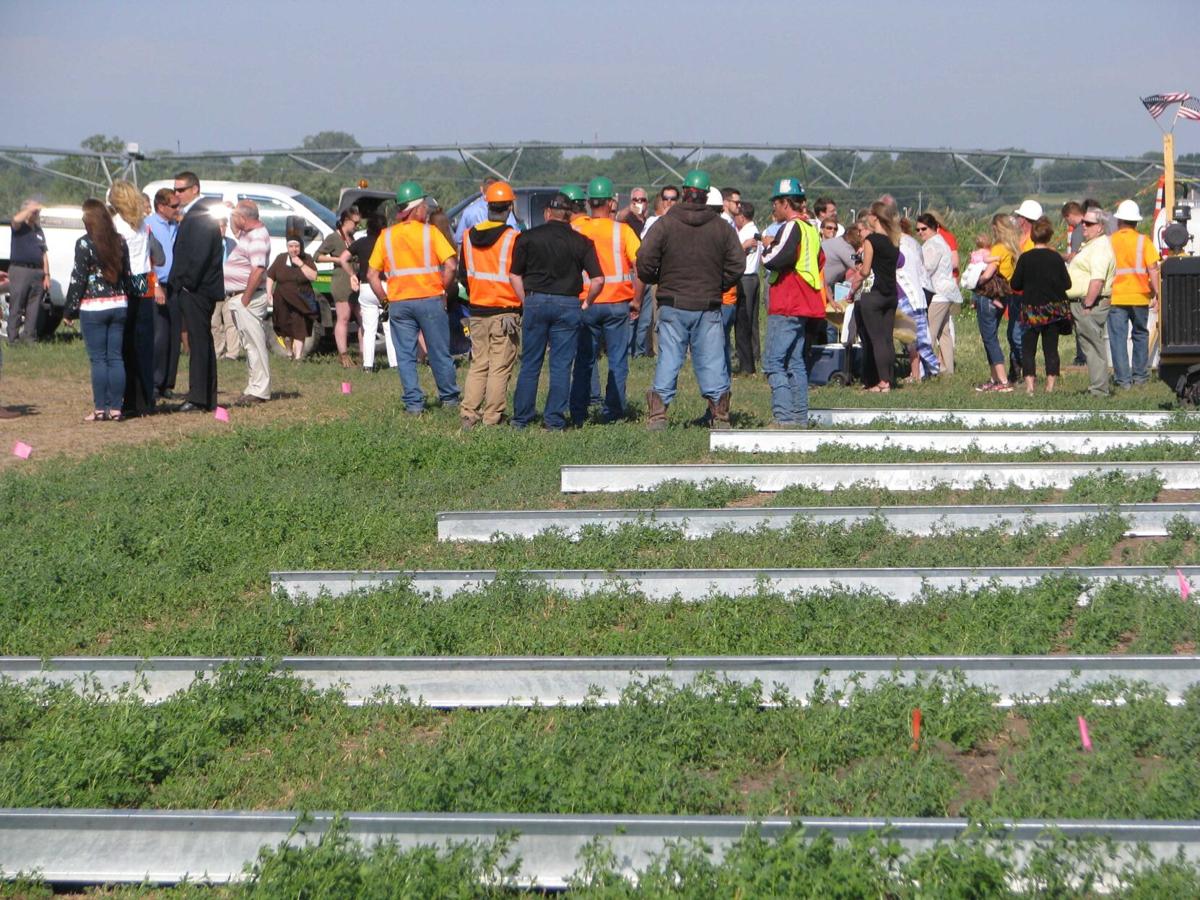 KEARNEY — Last fall when Compute North broke ground in Kearney's Tech oNE Crossing tech park, the Minnesota firm planned to consume 30 megawatts of electricity at any given time.
Since then, Compute North has achieved that projection, and the focus now is to funnel even more energy to Tech oNE to capitalize on the surging interest in the next generation of data centers, said Darren Robinson, president of the Economic Development Council of Buffalo County.
"Compute North wants to expand to 100 megawatts, which is the equivalent of all of Kearney on a peak day," Robinson told the Kearney Sertoma Club in a presentation earlier this week. He said recruiting technology businesses to Kearney now is the focus of his organization.
At 30 megawatts, the data center's electrical demand equals that of one of Kearney's major manufacturers, Robinson said. Leaping to 100 megawatts would put Compute North's demand at the same level as the entire city.
Why does a data center that occupies just 5 acres, employs only a handful of people and cost only a fraction of the colossal data centers in the metro-Omaha area need so much power?
The Kearney facility doesn't use its computing power to store information. Rather, its massive power is used for a variety of applications, including blockchain technology, cryptocurrency, artificial intelligence and machine learning. All of that power requires lots of energy to operate and cool the computers.
One of Compute North's tenants at its Kearney facility is the largest company of its kind, said Nicole Sedlacek, an economic development executive with Nebraska Public Power District.
NPPD and the Economic Development Council jointly announced Tuesday that 70 megawatts of additional energy now is available to increase the capacity at Tech oNE to 100 megawatts. The announcement touted Tech oNE as a shovel-ready site with a number of advantages, including its current tenants:
- The $11 million, 5.8 megawatt solar farm owned by ENGIE, a French multinational power generator and energy services company;
- The Xpanxion software development firm launched in Kearney, which now has headquarters in Atlanta, Georgia;
- Compute North's 30 megawatt blockchain micro data center.
Other advantages for firms locating at Tech oNE, include daily direct jet service to Denver and Chicago, with additional flights from Grand Island to Dallas/Fort Worth; low cost of doing business; central location; and access to attractive electrical rates and a "portfolio of 68% carbon-free electrical generation," according to the announcement.
"Data centers are looking for shovel ready sites, and that's what Kearney has," NPPD's Sedlacek said.
Selling an additional 70 megawatts of energy would be a large revenue boost for the city of Kearney, Robinson said. Because NPPD uses the city's electrical distribution system to carry power to its customers, NPPD pays the city rent based on the volume of energy it sells. Annually, the amount is about $6.5 million.
When Compute North came to Tech oNE, it was anticipated its energy purchases would generate about $500,000 in NPPD payments to the city.
Robinson estimates selling an additional 70 megawatts would generate another $600,000 for the city.
Although the 70 megawatts of energy is available, NPPD must build the substation capacity at Tech oNE to deliver the power — a cost of about $28 million. Sedlacek and Robinson said NPPD is asking for a $7 million surety bond before it adds the substation at the tech park.
Robinson said it may be a challenge to provide the surety bond, but it would advance the growth of Kearney's technology industries, boost non-tax revenue for the city and help NPPD sell more energy.
"Their electric bill will be $10 million, just in the first year," Robinson said.
Get local news delivered to your inbox!
Subscribe to our Daily Headlines newsletter.