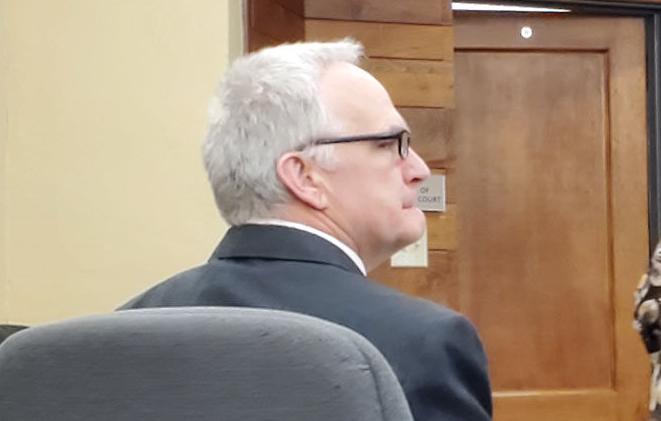 BEAVER CITY — Fear is what led the alleged victim in a Furnas County sex trafficking case to have sex with over a dozen men.
For over four hours Wednesday the now 17-year-old victim told a harrowing story of how she was first friended by William J. Quinn of Oxford through the social media network Facebook while living with her sister in North Carolina. At the time the girl was 15 years old and spent much of her time taking care of her nieces and nephews.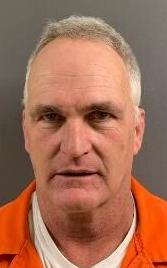 Quinn, now 57, is charged with four counts of first-degree sexual assault of a child, two counts of human sex trafficking of a minor, three counts of manufacturing-visual depiction of sexually explicit conduct, two counts of possession-visual depiction of sexually explicit conduct, two counts of enticement by electronic communication device and one count of child abuse in connection to the girl.
Trial for Quinn started Monday. He has denied the allegations.
When the two talked on Facebook, the girl said Quinn, who she referred to as "Billy," asked her if she wanted a job at his cafe Oxford. The girl told Quinn she was 16 because she was afraid he wouldn't hire her if he knew she was 15.
Within the first week of their conversations the girl said Quinn asked her to send him naked photos. The girl was "creeped out" but wanted to leave North Carolina.
In the summer of 2019 the girl moved to Beaver City to live with another sister, and notified Quinn she was in Nebraska and ready to work. The two met in Beaver City where the girl said Quinn took her to a corn field a short distance from town where he sexually touched her and forced her to perform oral sex on him. Afterward, the girl got out of the vehicle to try and walk away when the she said Quinn put a knife to her throat.
"I'm homicidal not suicidal. Don't think I won't kill you," the girl claimed Quinn told her.
Again, he forced her to perform oral sex on him. From then on the girl said she had regular contact with Quinn out of fear he would hurt her.
Twice the girl moved, and in late summer 2020 she moved to a house Quinn owned in Oxford where she didn't pay rent. There the girl said she had sex with Quinn at least 100 times, half of the time when she was 15 years old.
In Nebraska, 16 is the age a person can consent to sex.
Quinn also expected the girl to send him sexually explicit photos and video of herself.
The girl spent much of her time riding around with Quinn in his pickup where he forced her to remove her clothes either at job sites or at his house. She was also expected to help clean up at construction sites where she worked for no pay. The girl said Quinn also drove up to men he knew and would have them look at her naked body, offering her to other men for sex.
The girl said she had sex with other men because "Billy" told her to.
On some occasions Quinn would stay and video record the sexual encounter. The men were then required to pay Quinn $50.
Once the girl said Quinn took her to a hotel in Arapahoe where he told a group of men they could have sex with her for $50 a piece, and multiple men did. The girl said Quinn also took her to an Elm Creek establishment where four men paid Quinn $50 a piece to have sex with her at a nearby hotel.
One of the men was mean, the girl said, and she kicked him and ran away. Quinn told her she should have stayed because the act would've made "a hot story."
After having sex with other men, the girl said Quinn would force her to have sex with him and describe her experiences with the other men. If she didn't the girl said Quinn would threaten to physically abuse her.
Quinn allegedly forced the girl to keep a list of men who she had sex with because he "liked to see names of people who had sex with me."
In January 2020, the girl got a job in Beaver City, and Quinn kicked her out of his Oxford house. She moved back in with her sister in Beaver City, and after a few days of moving Quinn came to the house where he sexually assaulted her.
Thursday, defense attorney's are expected to start questioning the girl when trial resumes at 8:30 a.m.