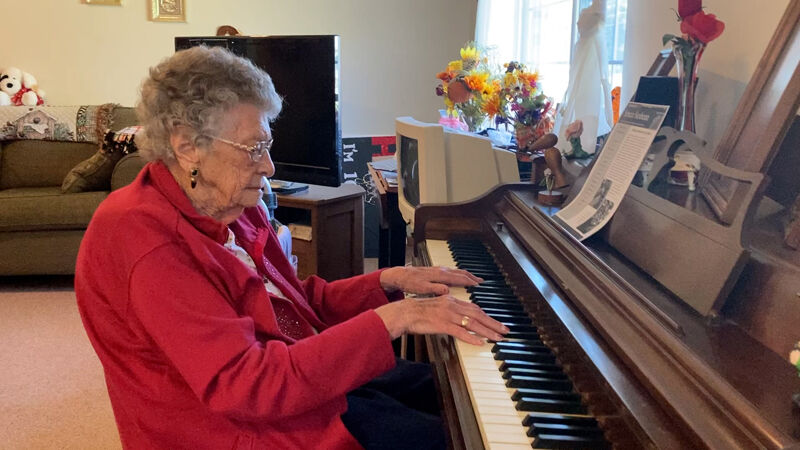 RAVENNA — Birthday cakes with 100 candles are a common sight at Seneca Sunrise Assisted and Independent Living in Ravenna. 
Dorothy Mason turned 107 on Sept. 11.
Ruby Petersen celebrated 102 years on May 4.
Elizabeth Schuller marked her 100th birthday on July 20.
It's the first time the facility has had three residents over age 100.
"These ladies are the spice of all our lives at Seneca Sunrise," said Linda Zinnell, its administrator.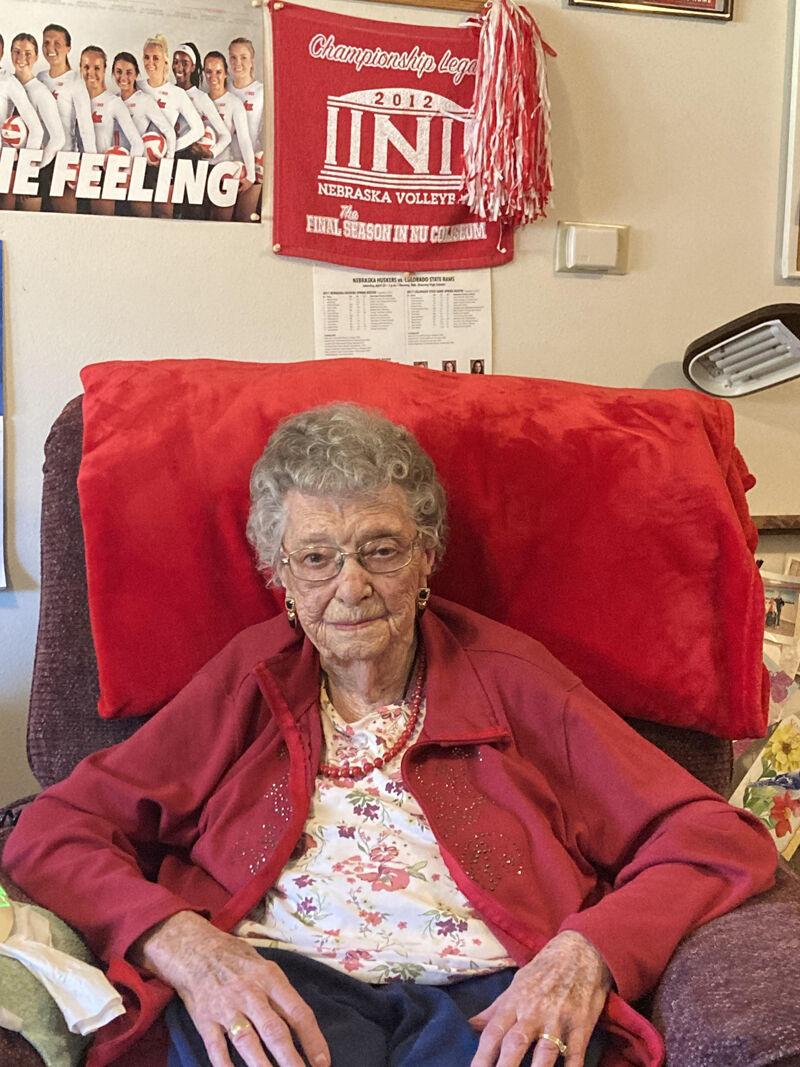 Mason, chipper and conversational, still plays the piano from memory. She's been playing happily for 94 years, ever since she began taking lessons when she was 13.
Longevity runs in her family. Her mother lived to be 103. "I had a happy life," she said.
She broke her hip two years ago when she was 105, but it barely slowed her down. She still makes her way to the dining room with the use of a walker.
Before she married, she earned $35 a month teaching country school for two years in Cumro, a Custer County village.
"My folks lived a ways from there. I rode a horse some of the time and walked some of the time," she said.
She met her husband Loren while she was cherry-picking. "We were out by the church picking cherries. He was in one tree and I was in another. He came over and talked to me. Gosh, he was so good-looking. I thought, 'He's a good fellow.'"
They were married on Christmas Day 1937 in the opera house in Mason City. The next day, neighbors arrived to give them a shivaree.
"They had candy and cigars. Smoke filled the house. They put crackers in the bed. They took all the labels off the cans in the cupboard so we didn't know what anything was," she said, laughing.
Loren ran a filling station in Mason City. She made cookies for the customers.
Mason taught school for two years near Berwyn. The Mason City superintendent then asked her to teach first and second grades, but her license had expired, so she went to Kearney State Teachers College for the summer to get a new license.
"The little ones were so sweet. I just loved them," she said.
She also taught grades 5-6, then spent 22 years in the Mason City school kitchen, where she made everything from scratch, even chicken and noodles.
"We didn't have much money, but everybody was in the same boat back then," she said.
She and Loren had a son, Charles, who now lives near Central City. She also has two grandchildren. Loren died in 1998 at the age of 86. They had been married for 61 years.
Her biggest passion is Husker volleyball. Team photos cover one wall. When the Huskers played in Kearney, all the Seneca nurses came into her room holding balloons with little notes inside them. The notes said, "UR going to the game in Kearney!"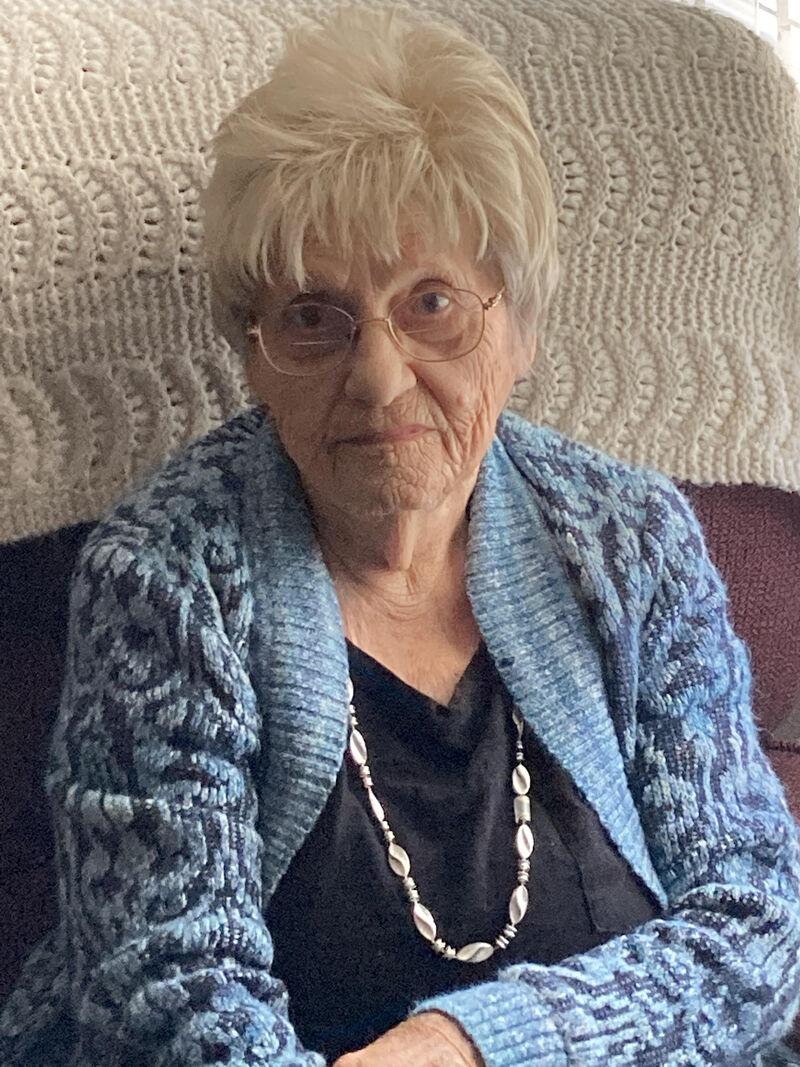 Peterson, 102, was raised by her grandparents in Danube, Minn., because her mother died when she was born.
"I always had a herd of cows, but I didn't really enjoy them. That was my job. My father hired me out like a man. My brothers had to stay home and work, but he hired me out when I was 10 or 11. I always had to do men's work shocking grain and shucking corn. My father kept the money I earned," she said.
She and her husband Melvin, nicknamed Toby, lived on a farm. He also ran the grain elevator in Boelus.
When Melvin passed away, Peterson remarried. She and her new husband Jeff lived in California for a while, then returned to her home in Boelus. He is now deceased, as is Peterson's only child, James. She has three grandchildren.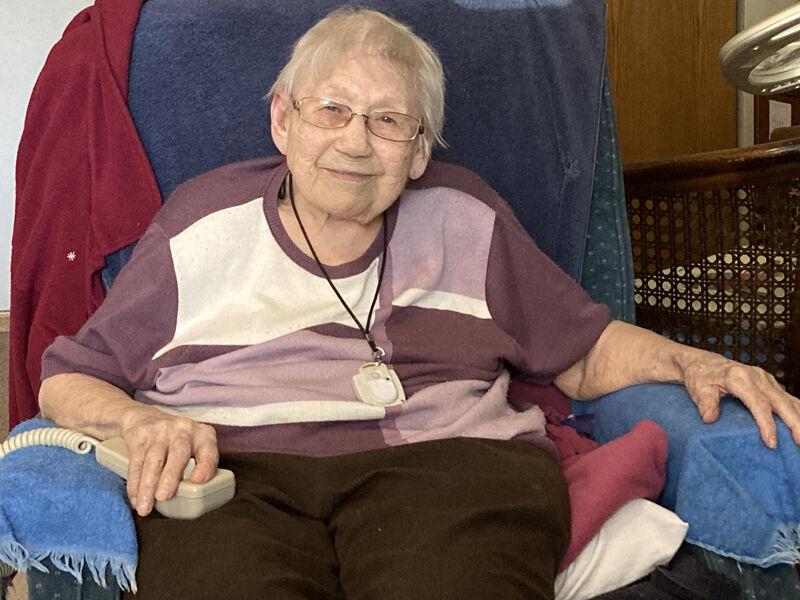 Elizabeth Schuller, who turned 100 in July, can't quite remember how long she's been at Seneca Sunrise. "I never counted, but I think at least five years," she said.
She was born at home on the family farm near Ravenna. She graduated from Ravenna High School and married a farmer named Frank.
"Those days, people went to dances. We went to church and did other activities," she said.
She and Frank, who is deceased, had three children, including daughter Alice Kaye, who lives in Colorado and visits frequently.
"I'm 100 years old, but Alice is just 76. I'm not a spring chicken like she is," Schuller said.
Her son lives in Omaha. Another son, a Vietnam veteran, has passed away. She's not only a grandmother, a great-grandmother and a great-great-grandmother, but she has one great-great-great grandchild, too.