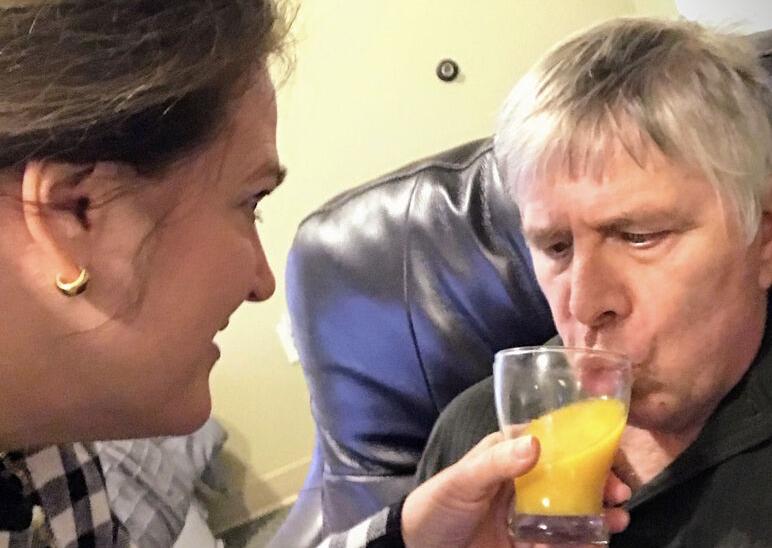 KEARNEY — Janet McKee sits in the family room of her new home. It reminds her of the Dawson County farm where she lived for nearly 42 years with her beloved husband, Mark.
Mark's grandfather built that house in 1928, "a sturdy house" with oak woodwork and oak floors and 360-degree views of the prairies beyond.
Mark is no longer here. He died 13 months ago of early onset frontal temporal dementia with ALS variant, a rare, hereditary form of dementia that killed also his mother, brother and sister. It is usually fatal within six or seven years, but Mark lingered for nearly 24 years.
"That was the family home. Mark was raised in that house," Janet said, a smile lighting up her face as she shows a visitor its photo. "I have photographs of him in his jammies by the Christmas tree when he was 3 or 4, peeking at the gifts. That was the living room I loved."
She was the last member of the McKee family to live in that house. Last May, eight months after Mark died, Janet, who is in her early 60s, moved to Kearney.
"I was determined to stay there and not sell or move until Mark was gone," she said. As the disease slowly ate away at them physically, emotionally, socially and financially, "I was in pain. I could not think about moving. I just stayed put."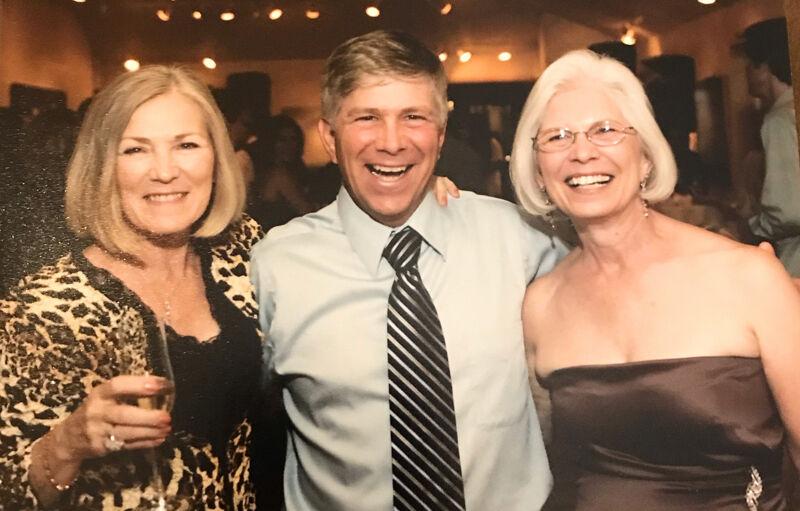 Janet called Mark "the warmest, happiest, most Christian man you'll ever meet."
He loved to travel. He loved adventure. He saw the pyramids in Egypt and the Great Wall of China. He had skied in the Alps. He had visited Costa Rica and much of South America.
Both residents of Dawson County, he and Janet met in the mid-1970s. Mark's friend had tried to date Janet, but she wasn't interested. One day, Mark and that friend wanted to invite some girls to go water skiing. The friend dared Mark to "ask the girl who won't go out with anybody."
They clicked immediately. From that date in late July until Janet left for college, they saw each other every day. "We knew immediately. Through the years, we believed we had been joined before we were born," she said.
She had started college at the University of Nebraska-Lincoln, but after she met Mark, she transferred to the University of Nebraska at Kearney to be closer to him. She earned a degree in elementary education.
They were married in March 1978 at the First United Methodist Church in Cozad and moved into that 1928 family farmhouse. For reasons Janet still cannot explain, she and Mark decided not to have children. "It was a spirit moving within us that said, 'Don't do this,'" she said.
Mark farmed. Janet taught elementary school in Dawson County. Life was good.
In 1981 Mark's mother died of a form of dementia. She had been ill for a few years. Janet and Mark knew nothing about the disease or its causes until the late '80s, when more research had been done.
In the early '90s, Mark's brother showed symptoms of the same disease. By that time, "we definitely knew this was looming over the family. It was highly genetic," she said.
Its name: early onset frontal temporal dementia with ALS variant.
At first, Mark's symptoms were so quiet they passed unnoticed, but in 2002, about four years after those symptoms began, the couple became aware of the unthinkable. Mark was in his late 30s.
"We had watched Mark's mother and brother die of dementia, and my father Otto Geiger was diagnosed with it about the same time Mark was. We had so much firsthand experience that we were aware of what to look for," Janet said.
"We are from farm families. Farmers know about seeds and genetics. They raise animals. We'd seen good breeding stock turn out a sick, dead offspring every so often," she said.
They knew Mark's illness would take his life, likely within six or seven years as it had with his mother. Janet added, "Mark's neurologist at UNMC valued us because they had so much experience with the disease."
Janet realized that her "decades-long, happy, beautiful marriage" was dying along with her husband. She did not know how long her husband or her marriage would linger.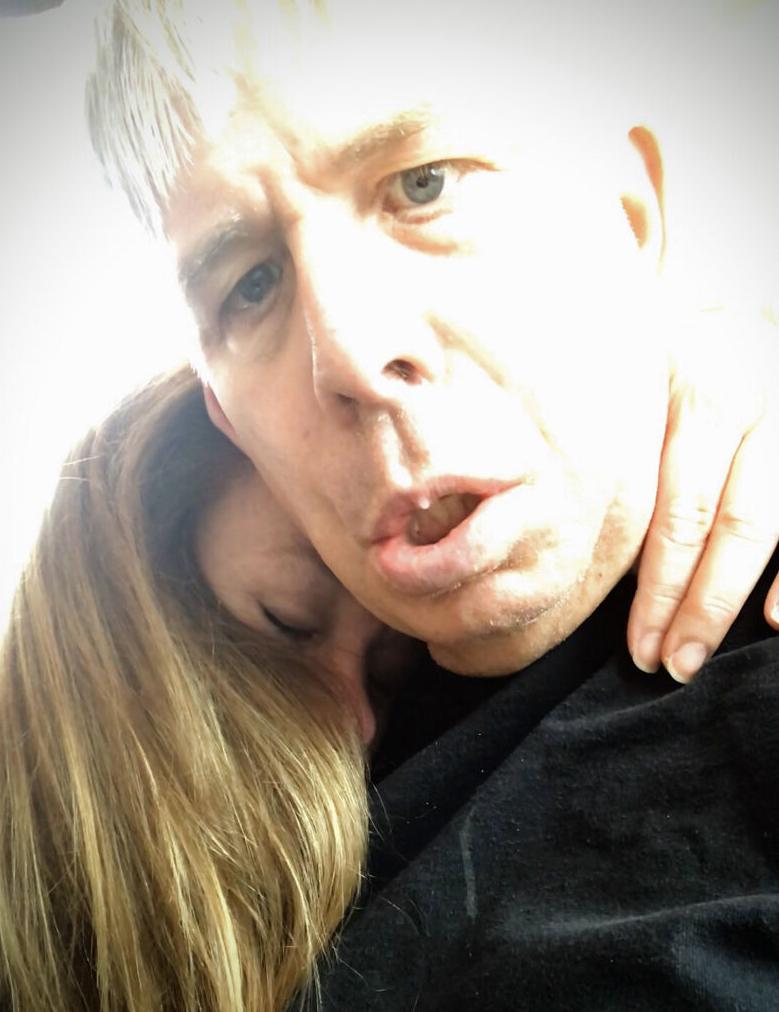 The intangibles of the disease were brutal. Every time Mark walked out of the door, "a piece of him never came back home. Whenever a piece of him died, a piece of me died that day, too. It took me a long time to understand that I was dying with him," Janet said.
As the disease progressed, Mark could no longer farm. About 15 years ago, they sold the fields where they'd raised corn, soybeans, hay and popcorn, and finished raising beef for market. They kept only their house and the land around it.
Even after he stopped farming, Mark still went outside and "got himself into predicaments," Janet said. And while her father had died of dementia a few years after being diagnosed, Mark kept living. Crumbling, but living.
When Otto died, Mark did not fully grasp the loss even though they had been close. "That was hard for us," Janet said.
When a local senior center needed an assistant, Mark stepped up. "Seniors could see someone with dementia helping," Janet said. That continued for several years. Meanwhile, his medical costs soared. "This is an expensive disease," she said.
In 2015, she retired from teaching so she could care for Mark at home.
In 2016, when the senior center had a cake decorating contest to raise money for charity, Mark volunteered to make a cake, but Janet had to help him. "That was one of the last Valentine's Days we had at home," she said.
"His demise was slow and agonizing, but that gave us a lot of time to talk. We talked about what we wanted and did not want," Janet said. "Once we saw that he was very sick, he said to me, 'Janet, don't let this disease kill you.' But it did."
Early on, she began posting their harrowing journey on Facebook because "there had to be some way to use this situation to do good and to help others," she said.
She said the vicious disease "takes away your marriage, your relationship. It takes away the person you knew a little piece at a time until you don't know them anymore. I became Mark's mother, his caregiver, and there was nothing I could do to stop it," she said.
"Every day got harder. Every day never got better. There was no turning back. There was no way out of it until he died, and the person who remained died anyway," she said.
Memories trickled in, like how Mark loved to race sailboats. He raced scows at Johnson Lake, at Fort Randall, S.D., and Grand Lake, Colo.
"Mark and I were taken down and wrestled with this disease for over 20 years," she said. "We lived it. We understood. Our depth of knowledge went beyond what could be offered. Nothing could make it go away. We had to experience the crucifixion."
In late 2016, she could no longer provide his 24-hour care. She moved him to CountryHouse Residence for Memory Care at 5605 Avenue K in Kearney.