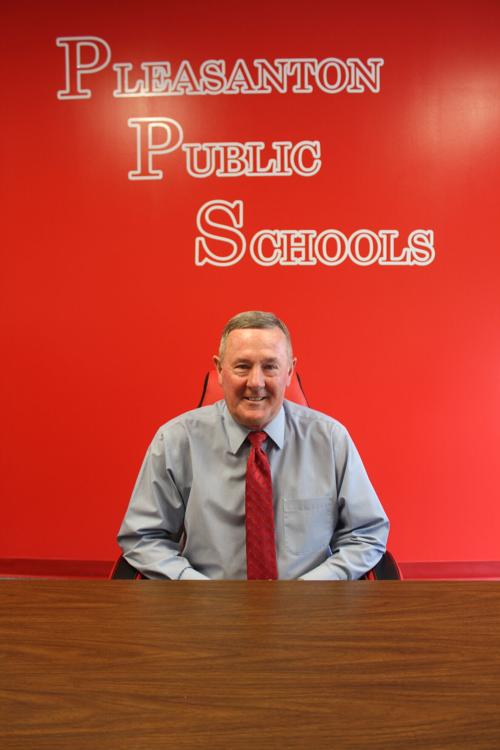 PLEASANTON — Pleasanton Public Schools Superintendent Jeff Vetter didn't originally start his career in education.
He graduated from Kearney State College in 1975 with a business degree, and upon graduation he joined the U.S. Navy. Vetter completed aviation officer candidate school, and he flew for the Navy for five years. After leaving the Navy, Vetter returned to Kearney to get his degree in education, and he began teaching in Taylor.
After teaching in Taylor for a year, Vetter was looking for a new teaching position when he received a call from his former commanding officer. He was hoping Vetter would consider coming back to the Navy.
"I got out of the Navy because I used to fly, and I would be gone for six months at a time. I would come home and be home for about a year, and then I'd be gone for six months at a time. Now that I had kids, I loved flying and I loved the Navy and I loved everything about it, but I didn't think it was a great place to raise kids. Every three years I had to move and I was gone half of that time it seemed like," he explained.
Vetter's former commanding officer offered him a position in the Navy Reserve where he would only have to be gone one month out of the year. Vetter and his family moved to Glenview, Illinois, for the Navy, and they stayed there for the next five years.
Upon leaving the Navy, the Vetters moved to Fairbury. Vetter worked in insurance and banking. But he continued to pursue his love for coaching and working with kids by organizing youth basketball and football programs in the town. He also volunteered as the high school assistant basketball coach for six years. Coaching gave Vetter the bug to get back into education.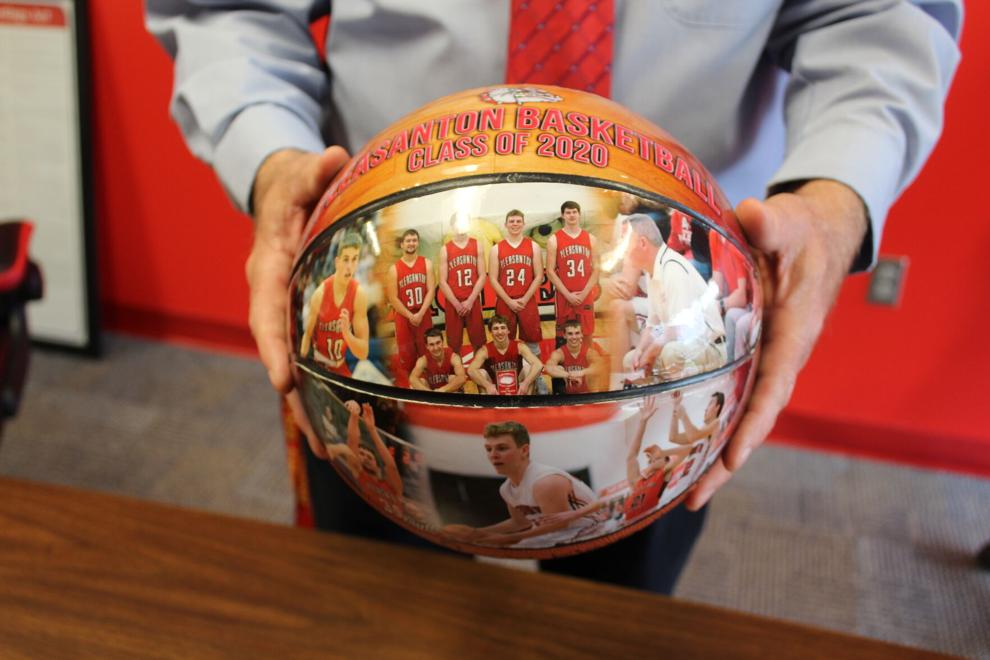 "I was like I'm going to do something I love because I didn't like working in a bank. I was a compliance officer, which is nothing but government regulations. It wasn't much fun. I said, 'Nope, I'm going to do something I love,'" he said.
Vetter renewed his teaching certificate through the University of Nebraska-Lincoln. He taught physical education and coached basketball at Chester-Hubbell-Byron for two years. He went on to be the assistant principal and activities director at Fairbury for four years and then became the Fairbury principal for 12 years.
"I had my superintendent degree for about 10 years. All my kids had finally graduated. I said, 'Well, if I'm ever going to move, if I'm ever going to be a superintendent, now is the time to look,'" Vetter said.
Vetter and his wife, Lori, loved Kearney. When the Pleasanton superintendent position opened, Vetter applied and was offered the job. Vetter coached the Pleasanton boys basketball team for three years, and the team made it to the state tournament in 2020. He decided to step down from coaching, knowing this would be his last year at the school.
Vetter will be retiring at the end of this school year after 23 years in education. His wife also will be retiring from her paraprofessional position at Northeast Elementary in Kearney. Vetter will be 68 this summer, and age is one of his reasons for retiring.
"You just kind of get that sense. You just know it's time," he said.
Windy Hills Elementary Principal Nathan Lightle was selected to lead Pleasanton Public Schools as the district's new superintendent.
The Vetters plan to stay in Kearney, but they intend to travel to visit their three children and five grandchildren who live in eastern Nebraska. Vetter hopes to volunteer or get a part-time job to occupy his time, possibly even returning to Pleasanton to substitute teach or drive bus.
"I think we are really going to love retirement for about three months, and then we are both going to say we've got to go do something else," Vetter said with a laugh.