KEARNEY — Aravind Menon, the epidemiologist at Two Rivers Public Health Department, stops short of calling the COVID-19 delta variant the "worst case" scenario. He calls it a "bad case" scenario.
Dr. Robert B. Crandall, director of the Emergency Department at Kearney Regional Medical Center, is more direct. "If you play in the street long enough, you're going to get hit by a car. You're either vaccinated, or you're going to get COVID."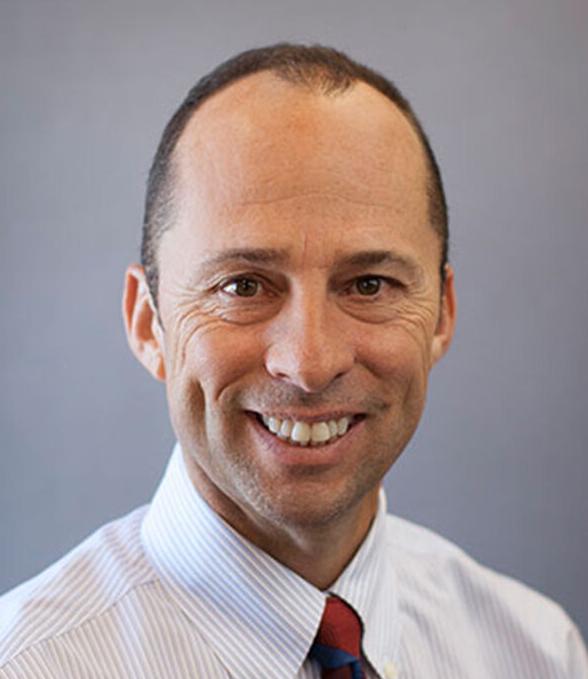 Dr. David Cantral, pulmonoloigist at the Platte Valley Medical Group, warned that "the delta variant is not the last one we will be dealing with if large numbers of people remain unvaccinated."
More variants of "particular concern" are emerging in Peru and South America, he said, especially the lambda variant, which he said is twice as infectious as the delta variant. The delta variant is far more infectious than the original alpha variant that surged throughout the world in 2020 and into 2021.
"Unvaccinated people have a choice: Get vaccinated and dramatically reduce your risk of complications, including death, or get infected with the COVID virus and run a substantial risk of prolonged hospitalization, post-COVID syndrome, or death," Cantral said.
Two Rivers has seen 105 new cases of COVID in the last two weeks in its seven counties: Buffalo, Dawson, Franklin, Gosper, Harlan, Kearney and Phelps. Most of the cases are the delta variant.
As of Friday, just 49.9% of Nebraskans older than age 12 were fully vaccinated, an increase of just 0.4% from the week before.
"This is still pretty new," Crandall said. "I've seen the uptick, but haven't had time to digest it. Some patients never fully recovered from COVID, or they're just beat up from COVID and have low resistance to other things. For instance, they had COVID and now they have pneumonia," Crandall said.
He also said medical staffs are worn out from the 16-month pandemic.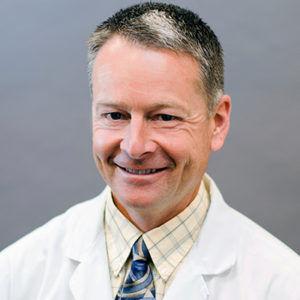 "People need to put the emotion of politics away and pick up the logic of science, but some people still believe COVID doesn't exist. I don't know how you fix that," he said.
Menon compares COVID to the Spanish flu, which came in two waves 1918-20 and killed more than 600,000 people, primarily children, and adults younger than 30.
"The virus got smarter with the second wave," he said. COVID has too, with the new delta virus being far more contagious than last year's alpha virus.
"When we fight back, so does the virus. The virus is really effective at creating a more lethal version of itself. This is what viruses do," he said.
The virus is "now one step ahead of us" and becoming more virulent, he said. Had vaccines been available when the pandemic began early in 2020, "and we could have vaccinated everybody on the same day, we would have stopped COVID, but we could not do that," Menon said.
"Many people say, 'COVID is no big deal. I got it. I was sick for a couple of days I don't need a vaccine.' But vaccines protect the community as well as an individual. If you can immunize 80% of people, you can break the chain of transmission," he said.
But since only 50% of people are immunized, the new delta virus is finding fertile ground.
Menon, a native of India who has lived in Lexington for 10 years, said the strong individualistic ethic here is hampering some vaccination efforts. Also, many people mistrust vaccines and institutions.
That is not new. He said in the past, many vaccines initially were greeted with skepticism, including vaccines for polio, measles, mumps and rubella. But he did not expect pushback with the COVID vaccine because it is given to adults.
Nor did he expect it to become a political issue.
"India lulled itself into thinking it was over the virus late last fall. Then cases exploded. I fear a tragedy of similar magnitude here if more people don't get vaccinated," he said.
He also said more people might have sought vaccines if many of the 600,000 U.S. deaths had been children instead of people older than 65.
"To some extent, COVID has showed us whose life we value more. One common refrain is, 'Well, they were old people.' Who are we to sit in judgment to say, 'You've lived long enough?' I recoil from that," he said.
He is concerned about people who do not trust leading scientists or the Centers for Disease Control and Prevention when it comes to COVID, and instead do their own research on social media. Much of that information has no validity, he said.
Menon, who also has worked for the World Health Organization, has a deep respect for rigorous scientific research and scientific methods. "If you don't trust what the CDC is saying, then we have a problem," he said.
He said that since testing and vaccines have dropped off in recent months, COVID-19 could be even more prevalent now than people realize.
"When unvaccinated people cluster together, there will be an outbreak," he said.
Crandall knows that, too. During the last 16 months, as frontline workers battled COVID-19, he appreciated the thank-you parades, signs and other gestures of appreciation from the public. Then came the vaccine.
"That vaccine," he said, "was like sunshine. Without it, there is no way you are going to dodge this bullet."