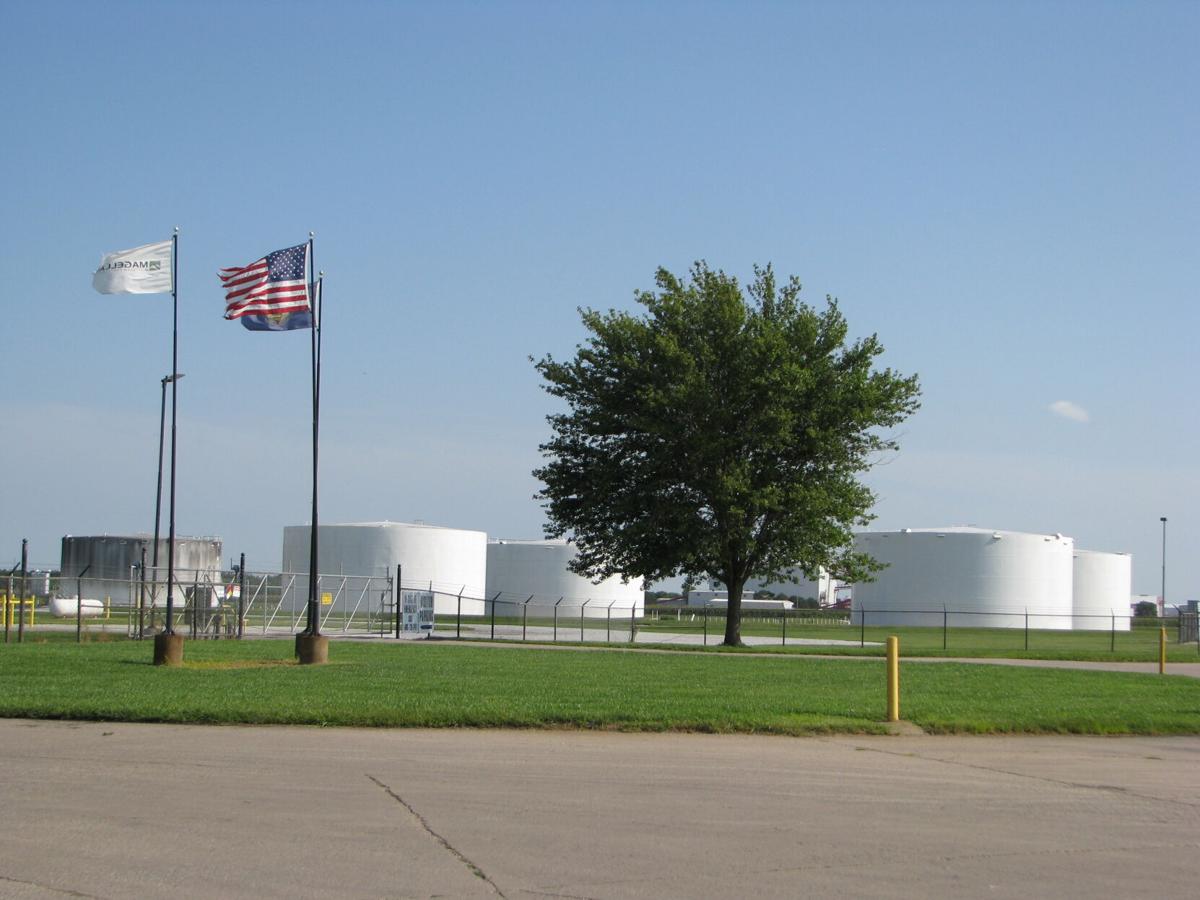 DONIPHAN — A battery of large storage tanks near Doniphan plays a key role in fueling cars, trucks and farm machinery in south-central Nebraska.
The tanks are owned by Magellan Midstream Partners, and they're part of a pipeline system that delivers premium gasoline, 83 octane gasoline and diesel fuel to be sold by the region's retailers, including convenience stores and service stations.
Pipelines like the Magellan, which are called refined products pipelines, also can transport jet fuel, but they don't carry ethanol, which is hauled by trains and trucks.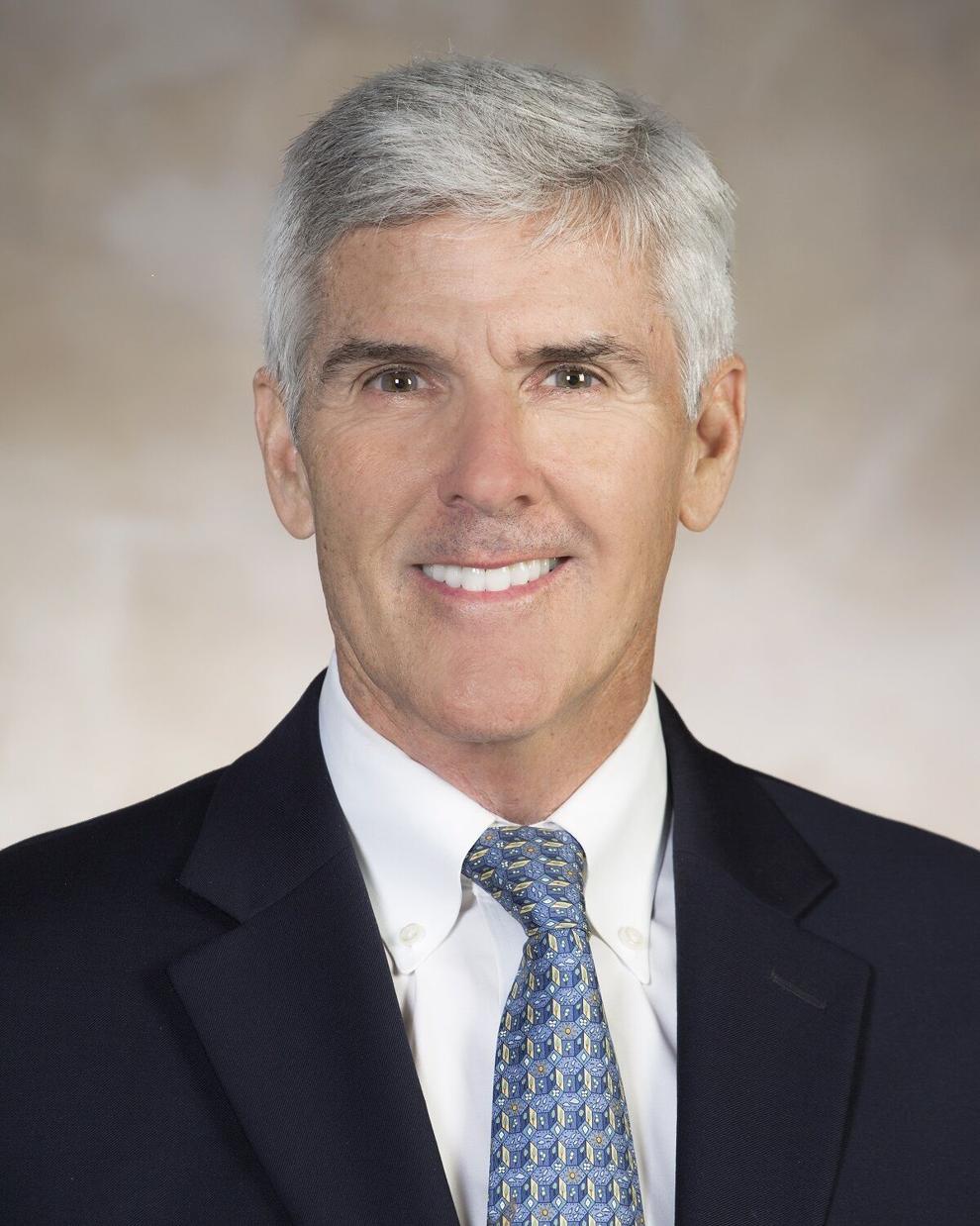 And, yes, transporting fuel from refineries to Doniphan from distant refineries adds cost to the price at the pump — but how much that cost is can be difficult to calculate, said a spokesman for Magellan.
"It's like a toll road. The longer you go on the toll road the greater the cost," said Bruce Heine, a Magellan media contact in Tulsa, Oklahoma.
It's difficult to peg the cost of transporting refined fuel in pipelines, Heine said, because the Magellan pipeline system is so vast. The initial sections of the Magellan were built in the 1930s after oil was discovered in Oklahoma.
Today, the Magellan connects to a number of the United States' refineries. That means fuel carried in the system may originate at many refineries, and so pipeline tariffs can vary significantly. Tariffs are the fees pipelines collect to transport fuel.
"Overall, we're connected to 50 percent of the nation's refining capacity. The Magellan is the longest refined products system in the U.S.," Heine said. With access to so much fuel, Heine said Magellan's customers can get what they need from a variety of sources.
Heine said it's important to remember that Magellan only transports fuel, it doesn't own it.
The Magellan system stretches north from Houston, Texas, to Grand Forks, North Dakota, and west from Chicago to Wyoming. While it would be impossible to say exactly how much it costs to pipe fuel to terminals like the one in Doniphan, Heine said the average tariff is 4 cents per gallon.
According to the U.S. Energy Information Administration, crude oil makes up 54% of the cost of gasoline; taxes are 18%; distribution and marketing is 15%, and refining is 13%.
For a gallon of gasoline priced $2.20, the percentages would account for the following costs:
- distribution and marketing, 33 cents;
Fuel that is sent in the pipeline to Doniphan originates at a major refinery city such as Houston. It's sent to Kansas City, Missouri, to Omaha, to Sioux City, Iowa, and north to Minneapolis.
A branch of the Magellan at Nebraska City runs west, and Doniphan is the end of that pipeline.
Pipelines operated by other companies also carry fuel to Nebraska and have terminals in Geneva and North Platte. Some Kansas pipelines can supply fuel to area retailers.
Fuel that's piped to south-central Nebraska via the Magellan system must be hauled by trucks from Doniphan to the retailers who will sell it to motorists, companies and farms. As a service to its customers, Magellan will blend additives that match retailers' specifications. The additives may help clean engine parts or promote efficient combustion of the fuel. Some retailers market their fuel by promoting the value of the additives, while other retailers request no additives to keep costs lower.
The final transport by truck to retailers may cause costs to vary. Heine said some retailers may be smaller and so they hire common carriers to haul their fuel from Doniphan. Large companies might operate their own fleets of trucks as a way to shave expenses.
"The factors that go into retail gasoline pricing are multiple. Transportation charges are probably going to boil down to how far the station is from the terminal," Heine said.