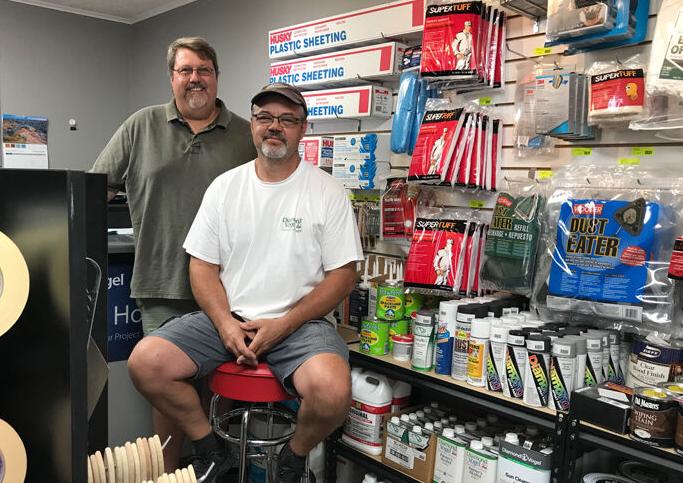 KEARNEY — In their younger days Jeff Fruhling and Mick Nelson spent summers painting dorm rooms at Kearney State College.
Today, they are partners at Choice Paint & Supply, the locally owned Diamond Vogel paint dealer serving the Kearney, Grand Island and central Nebraska markets.
As partners, Fruhling and Nelson share management responsibilities for their paint business. One covers the morning shift and the other covers afternoons.
Both partners are involved in other businesses, so they must take care not to spread themselves thin.
Nelson owns Bedrock Kitchen & Bath and does construction, while Fruhling manages L&S Industries at 4100 E. 39th St.
Bedrock Kitchen & Bath shares floor space with Choice Paint & Supply at 1508 E. 25th St. L&S Industries manufactures spun component parts for other manufacturers in Kearney and the region.
Fruhling said the path to ownership of the business began about 1 ½ years ago when Diamond Vogel closed its company-owned stores in Kearney and Grand Island. Later the opportunity rose for Nelson and Fruhling to become the Kearney dealers for Diamond Vogel, and they took the leap.
There's a broad variety of paints available at Choice Paint & Supply. Complementing the store's range of interior and exterior paints are specialized products, including stains, pool coat, industrial paint for metal buildings and powder coating.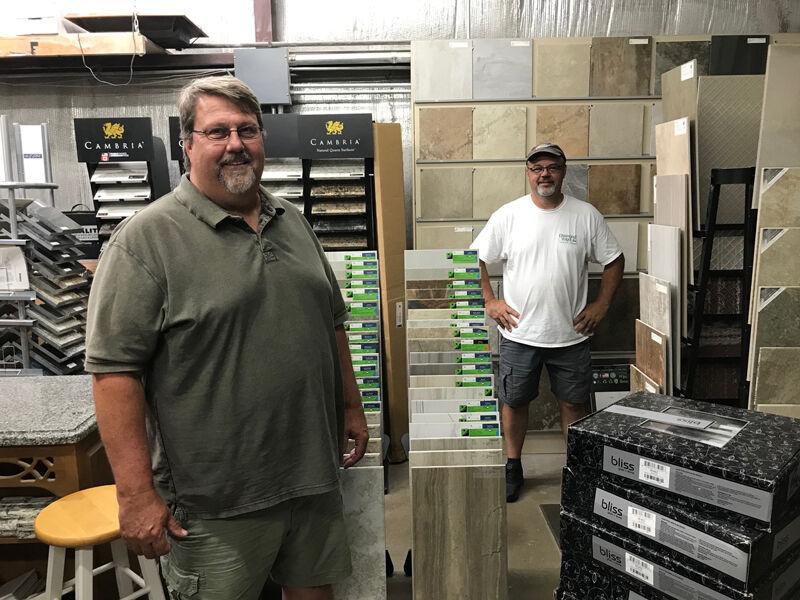 The majority of Choice Paint & Supply's customers are professionals, Fruhling said. "The contractors here in Kearney and Grand Island love their Diamond Vogel paint."
One of their commercial customers recently painted the stripes on 39th Street from the Buffalo County Fairgrounds east to Airport Road. The job called for 4-inch-wide stripes and required 25 gallons of traffic paint.
"That's nothing compared to the city of Broken Bow," Nelson said. Striping every street in the Custer County Seat consumed 475 gallons, and Choice Paint & Supply kept the paint flowing.
Nelson and Fruhling said they're interested in broadening their customer base to include more homeowners and do-it-yourselfers. The store owners said with their experience as painters they can share lots of advice so customers achieve professional-quality results.
"The better the paint the easier it is to put on. With cheap paint you see the brush strokes," Fruhling said.
Choice Paint & Supply is open 7:30 a.m.- 5 p.m. weekdays and 8 a.m.-noon Saturdays. Customers can call 308-455-8628.