ANSELMO — A Year to Volunteer has led humanitarian projects across the nation with the sole purpose of making the world a better place.
For its 15th project, the group set its sights on Victoria Springs State Recreation at Anselmo.
It started with an email to the Nebraska Game and Parks Commission.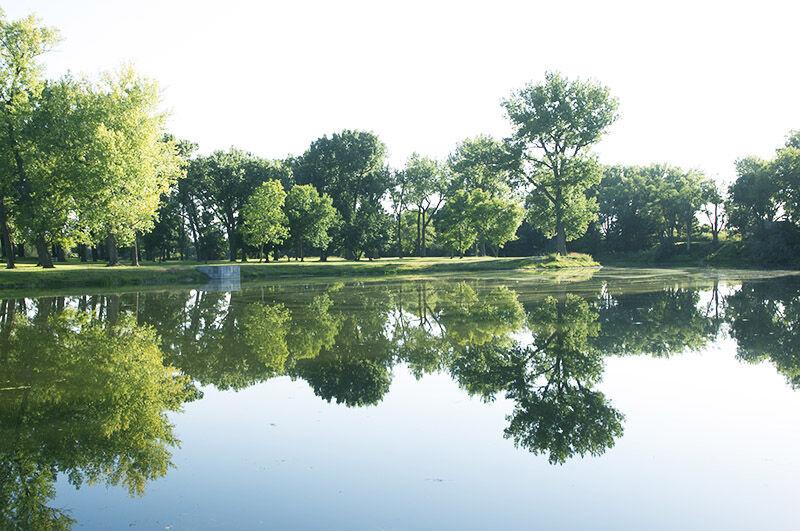 "Victoria Springs has been needing some updates and some projects completed for a while, and that comes from not having enough staff," said Kelbi Abke, the Victoria Springs superintendent. "This huge group is allowing all kinds of projects to get done that the staff itself wouldn't be able to do so. The extra hands, the extra expertise that they provide is truly tremendous."
In the past, projects have taken A Year to Volunteer 10-14 days to complete, but this time, they planned for 17 days and rested during the Memorial Day weekend.
Some of their tasks include removing dead trees, weeds and baseball field perimeter fences. They painted the park's entrance, the inside of the showers and playground equipment.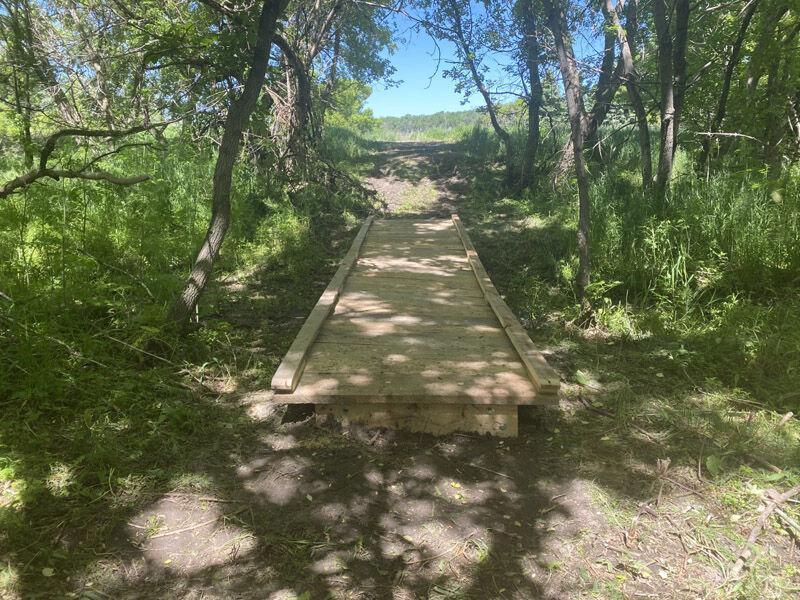 The A Year to Volunteer group also replaced roofing, made building repairs, worked on a walking bridge and counted 100 selfie signs.
The selfie signs will be distributed across state parks and are a part of a promotional competition from June 1 to Nov. 30, during which parkgoers can take photos at the designated stations. They can submit the photo and a short story of their experience to Nebraska Game and Parks Commission online to be eligible for prizes, such as a camper from AC Nelsen RV World.
A Year to Volunteer was created by Phil and Shar Roos, who started volunteering in February 2020. Phil retired from a 36-year career in the Navy, and Shar felt unfulfilled working in the insurance and finance industries. The couple enjoyed doing humanitarian projects and left Arizona with the goal of spending 365 days volunteering in all 50 states.
So far, A Year to Volunteer has completed more than 190 days of work in Florida, Texas, Alabama, South Dakota, Indiana, South Carolina, Georgia, Tennessee, Montana, Wyoming and, now, Nebraska.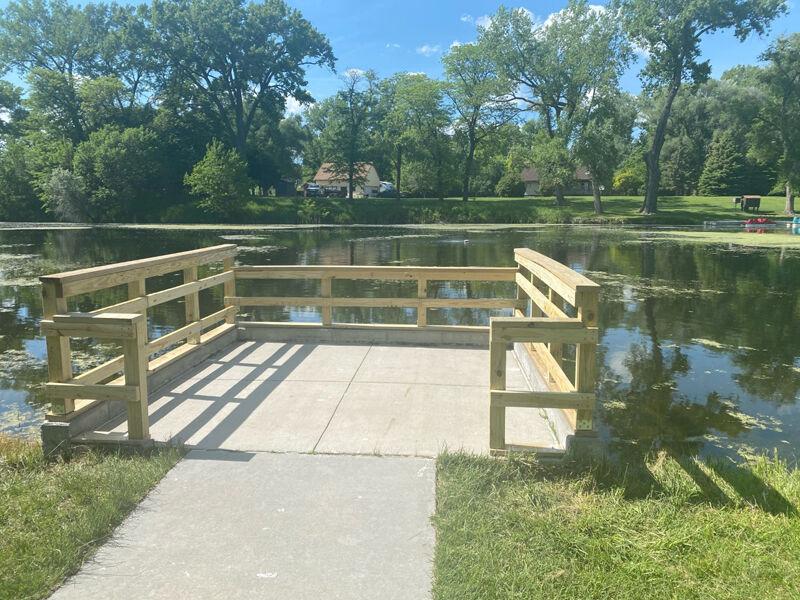 "The whole purpose of what we're trying to do is kind of create a bit of a movement," Shar said. "We want everyone in the world to give one year of their life to volunteering — it doesn't have to be all at once. If everybody did that, the world would be such a better place and all of our communities would be in such better shape."
Phil and Shar get the list of tasks in advance, and market for the skills needed to complete them. They ask for people with plumbing, electric and construction skills, and end up with volunteers from all different ages and backgrounds.
For the Victoria Springs project, there are 28 out-of-state volunteers.
"We had a camper over the weekend, who was talking to some of our volunteers, and they said they've been coming here for years," Shar said. "It's one of their favorite places. And they said they can already see a huge difference in the work that we've done at the park, so that was really wonderful to hear."
The Nebraska Game and Parks system is 100 years old, and is holding celebratory events this summer, starting Friday and Saturday with the Centennial Birthday Bash at Chadron State Park.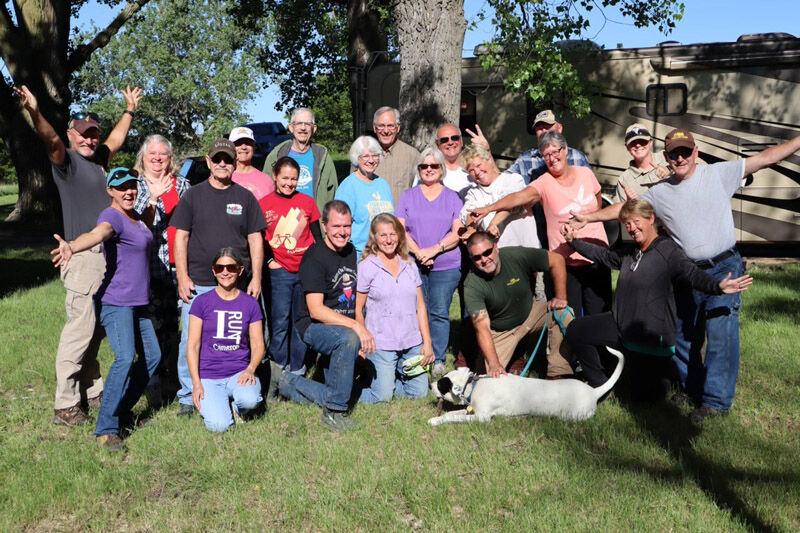 Victoria Springs is the oldest state recreation area, known for its spa areas, spring water, historic buildings, cabins, camping and picnic areas.
The Victoria Springs Signature Event will be 9 a.m. to 11 p.m. July 10. The day will feature children's games, historical speakers, walking tours, 40 vendors, educational trailers, a vintage baseball game, walking tours, a band and a laser light show.
All are welcome to attend and see the progress made by A Year to Volunteer. Those who want to be involved in future projects can email ayeartovolunteer@gmail.com.
"We were really, really lucky to find this place," Shar said. "They've got a great group. Their staff is amazing. Kelby is one of the hardest-working people you'll ever meet, and everybody here is so nice. We really enjoyed our time here so far."