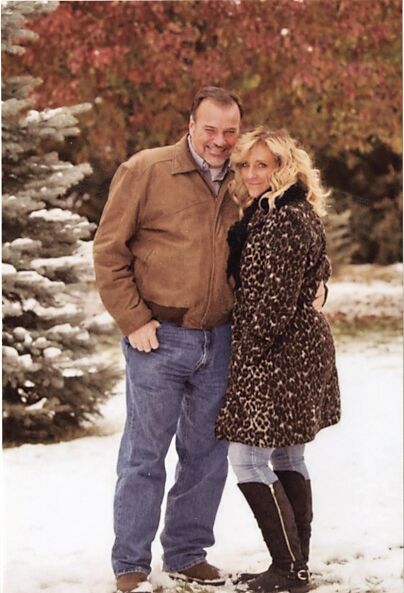 SHELTON — Not long after they met online eight years ago, Brenda Moeller and Paul Filsinger knew they'd get married. He gave her a diamond ring in 2014.
Filsinger had told a friend, "I'll marry her anyplace, anytime, anywhere."
For years, the couple envisioned a destination wedding in Alaska or on a sailboat at sunset, but they never picked a date.
"We were waiting for the perfect time and the perfect place to get married, but we weren't real worried about setting a date. We thought we had forever," Moeller said.
On Oct. 1, Filsinger passed away after a seven-week battle with COVID-19. Ironically, Filsinger, a professional photographer, contracted the virus while photographing a wedding.
Filsinger, 60, a native of Norfolk, owned First Impressions Photography, a part-time business he'd started years ago but expanded to full time in 2017.
Business slowed when COVID-19 hit in March, but in May, when COVID restrictions lifted, Filsinger resumed wedding photography but carefully selected only small ceremonies and outdoor weddings.
On Aug. 15, he photographed the wedding of friends at First United Methodist Church in Kearney. The couple knew COVID-19 was likely to get worse, so this was their "window of opportunity," Moeller said.
While masks were available at the wedding, few of the 350 guests wore them there or at the reception at the Babel's Barn in Wood River.
"Only three or four people had masks on, plus the caterers, but nobody else," Moeller said. "I had a mask with me when larger crowds came in, but part of me felt offensive about wearing it. They were all friends and family," she said. "The couple did their part. We didn't."
That night, she said, "Paul and I looked at each other and said, 'What if we got COVID?'"
He repeated that question the next day when they helped clean up at Babel's Barn.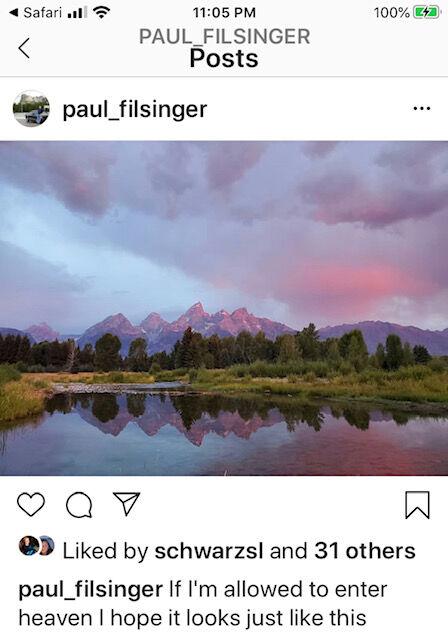 'Best thing that ever happened'
Meeting Filsinger was the joy of Moeller's life. The mother of four, she'd been married 32 years when her previous marriage fell apart. After the divorce, she gave herself time to heal. Then, at the urging of friends, she visited match.com.
"It really wasn't for dating. I just wanted to find people to talk to. I only met three or four men, but Paul was one of them. To this day, I still can't believe it. That was one of the best things I ever did," she said.
At first, she was cautious.
"I was very selective. I did a lot of screening. Paul just said "Hi" one day. I waited a couple days. Then I said "Hi" back.
From there, we'd ask questions back and forth. One day he wrote, 'Can I call you?'"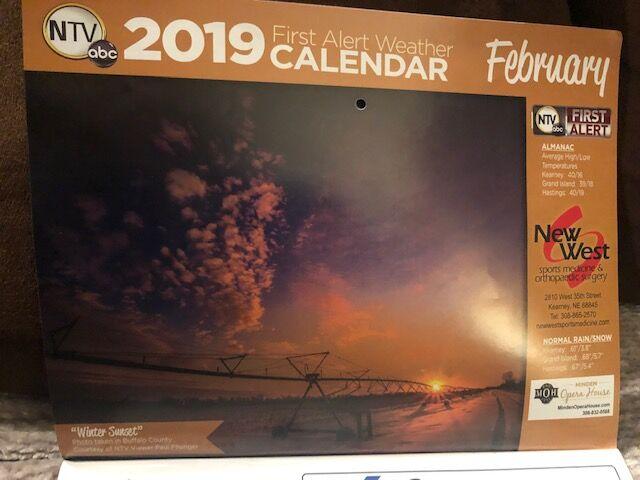 She still remembers their first call on Sept. 12, 2012. "Anyone who knows Paul knows he's a talker. He's very wise, very book-smart. Any topic you bring up, he can talk about. He's a very good listener," she said.
He called again, and again.
"He always encouraged me to make sure I was done with the past. If we wanted to take our relationship further, he wanted to be sure I had no regrets."
Filsinger also had been married previously, and he was being careful, too. In December 2012, they finally met for the first time at a restaurant simply to exchange Christmas cards.
After their first "real" date, in Lincoln, their relationship "took on a life of its own," Filsinger surprised her by proposing at a family event at Christmas Eve 2014. Bubbling with joy, she said "yes."
In the fall of 2016, Filsinger moved to Shelton to be with Moeller, who works with special education students at the Shelton schools.
He had worked in the print department of Affiliated Foods for more than 30 years, but in 2016, that business closed. He took photography classes at Central Community College in Hastings and turned his love of photography into a full-time business.
He shot weddings, senior photos, family photos and special events in the Kearney and Norfolk areas.
He and Moeller grew even closer.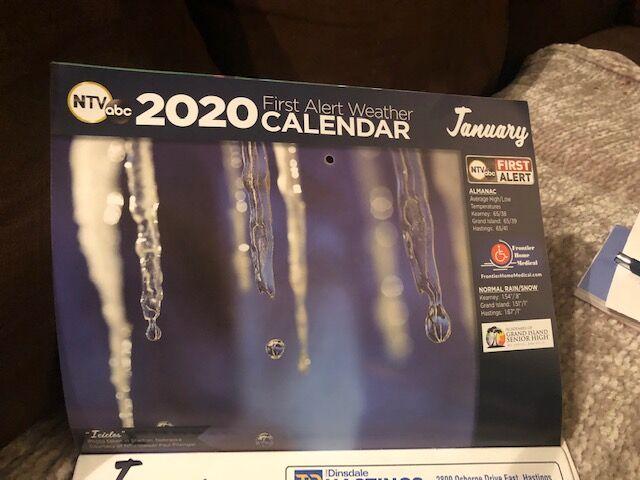 One cold day, the improperly sized engagement ring he'd given her slipped off her finger and vanished. "I felt terrible, but Paul said, 'It's just a ring. We can get another ring,'" Moeller said. Sure enough, he did. This time, they got it fitted.
"He loved to give," she said.
They talked about their wedding, too, but they never set a date.
On Aug 17, two days after the Aug. 15 wedding he'd photographed, Filsinger left for a camping/photography trip to Wyoming. "He begged me to come with him, but I'd started back to school that week, and I couldn't go," Moeller said.
On Aug. 18, he had a sore throat, but he assumed it was from wildfires in Wyoming. On Aug. 19, he began to cough. Moeller got a scratchy throat, too. That night, when Filsinger called her, he said, "I bet we have COVID."
On Aug. 21, a Friday morning, Moeller's throat was worse. She had no fever, but she called her school to report her symptoms, stayed home and arranged for a COVID-19 test with TestNebraska.
Moeller had healthy respect for COVID after an elderly man in Shelton died from it and an acquaintance recovered from it.
By Monday, Aug. 24, the day she was tested, Moeller was coughing and needed an inhaler. Paul, fearing COVID-19, headed home on Aug. 26. On the way, he stopped to get tested in Gothenberg.
"We were both miserable," Moeller said.
She also was alarmed. She had learned Aug. 21 that her niece and another guest at the Aug. 15 wedding had tested positive.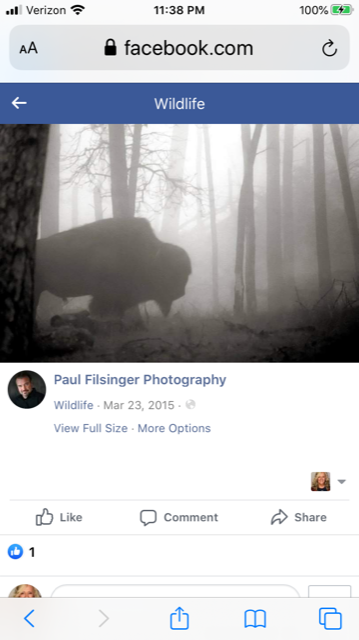 Back home, waiting for test results, Filsinger went to his doctor, who told him he had "classic COVID symptoms" and sent him home. Filsinger took Mucinex and Tylenol but he still was miserable. Moeller tested him with her oxygen meter. His oxygen was abnormally low, so she considered calling an ambulance, but he told her he could get through the night.
The next morning, on Thursday, Aug. 27, his oxygen level had fallen.
His doctor told him to pack an overnight bag and head to the ER, so they did.
"That was the hardest part. I was sick and couldn't be with him, but I was grateful he was in good hands," she said.
Meanwhile, test results came back. Filsinger tested positive for COVID-19. Moeller tested negative.
Filsinger was in the hospital for five "roller-coaster" weeks, Moeller said. He was on a ventilator for three weeks and four days.
"So many times, he'd be down to 28 percent oxygen. He had to be resuscitated one night, but the next day he'd improved," she said. He was given plasma, too. On Sept. 4, doctors found a blood clot in his lung, but he remained upbeat.
He was especially grateful for a nurse named Sarah.
Moeller doesn't know her last name, but "she was his angel," Moeller said. "She made him eat. She gave him pudding and ice cream. She held his hand and prayed with him."
Neighbors and friends left gifts and food for Moeller. Her grandson played his guitar outside her door. "In that chaos, there was a lot of good," she said.
One night, as Moeller talked to Filsinger on the phone after 10 p.m., he said he was anxious about shooting pictures at upcoming weddings. Within an hour, his oxygen level tumbled. Doctors wanted to use a bi-pap, a non-invasive ventilation method where air and oxygen are administered under a mask, to blow air into his lungs, but he refused. He wanted to go back on a ventilator.
Frantically, the medical staff called Moeller and asked for her help.
"He sounded so weak, so short of breath. I tried to help him relax. I told him to think about his trip to Wyoming, and his family. He kept saying, 'I love you, I love you. We're good. We got this.'"
He agreed to the bi-pap, but it didn't work. He was put back on a ventilator. His oxygen level began to rise.
On Sept. 11, he developed atrial fibrillation, or an irregular heartbeat, but doctors got that under control. On Sept. 17, as nurses moved him, Filsinger coughed so hard he ejected the ventilator and coded. He had to be resuscitated again.
They called Moeller, who hurried to the hospital, "but by the time I got there, he was OK again." She could not go into his room, but she could look through the window.
"That was the first time I was allowed to go into the hospital. I could see him through the window in the hall, but I couldn't really see him," she said. "I knew the only way I'd be allowed to see him was if they considered it the end-of-life situation, but it wasn't the end of life."
Filsinger was put back on a ventilator, but he developed pneumonia. His damaged lungs filled with fluid.
His body began to shut down. He was put on life support.
By Monday, Sept. 29, there was no more doctors could do. He had been on a ventilator for three weeks and four days. His three adult children were called. End-of-life decisions shifted to them. They made the decision to end his life support on Oct. 1.
Filsinger's family held a celebration on Oct. 17 in Clearwater, near Norfolk. Moeller arranged a mask-madatory remembrance event on Oct. 24 at a Gibbon winery, but she canceled that when the weather turned cold. Instead, she requested that people post memories on Facebook.
Moeller went back to work, finding comfort among students and staff in Shelton. She has worked in the school district for 17 years.
She will have a memorial service, but she doesn't know when. She might plant a tree or create a memorial at Rowe Sanctuary or the Crane Trust Nature and Visitor Center at Wood River — Filsinger loved to shoot photos of the spring crane migration and lead out-of-state visitors on tours — but nothing is definite.
Moeller seesaws between bright memories and excruciatingly difficult moments as she battles to come to grips with what happened so suddenly.
But she is fervent now about wearing a mask. "That's the biggest thing I took away: 'You don't get second chances. You don't get a redo. People really need to think about that. Who's it going to hurt if you have a mask on?" she said.
"So many medical people in the hospital told me, 'Thanks for what you're doing.' People believe masks don't help, but right now, masks will buy us some time against COVID," she said.
"People think masks are only for other people. It's such a selfish gesture that people think their rights are more important than others," she added.
The night Paul coded, she looked through the window into his room and saw medical professionals in full-body hazmat suits.
"If they can wear those, we can surely put on masks," she said.