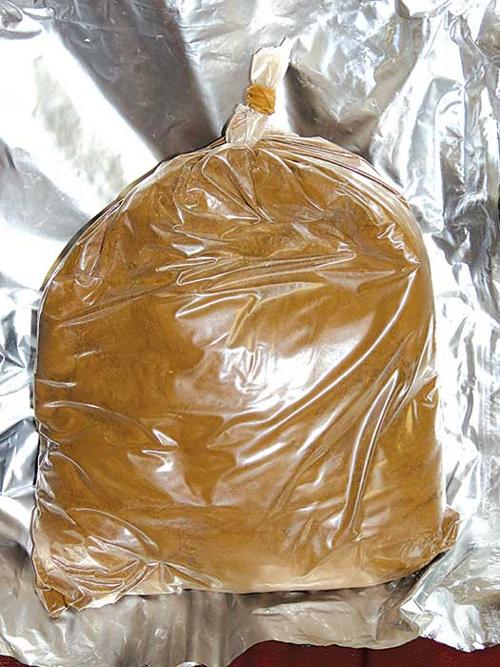 KEARNEY — A New Zealand company that processes biomass into a filler for the plastics industry is moving its headquarters to Kearney.
"Initially it will be just distillers grains" used as the biomass, said KAAPA Executive Director Marge Lauer, "but there have been successful trials using such things as sugar beet pulp and rice hulls." Testing likely will be done on corn stover at Kearney's Xylemer BioProducts Inc. manufacturing plant.
The patented technologies developed by parent company LignoTech Developments Limited are based on using high-pressure steam. The Kearney plant will be its U.S. subsidiary and initial production plant.
Meanwhile, KAAPA investment funds have been created to purchase $9 million in shares, totaling about a one-third interest in the company. KAAPA will have two of the six members of the board of directors.
There are public meetings scheduled Sunday and Tuesday at the Kearney Holiday Inn for people interested in more information about the project. Lauer said one fund has been established for qualified KAAPA members who have paid the $250 annual dues and a second fund is for other qualified Nebraska investors.
Federal regulation changes are allowing a KAAPA cooperative-generated investment opportunity to be offered to a wider population for the first time. Lauer said the minimum investment is $12,000 and then there are tiers for larger amounts.
Lauer said Xylemer BioProducts has an option on a 12,000-square-foot existing building on East 39th Street for which some renovations will be needed.
"The main thing will be to order equipment ... which will take six or seven months to manufacture and receive," she said, adding that the plan is to have the plant operational in the fourth quarter of 2014.
The Xylemer BioProducts plant manager will be in Kearney by April, and it is expected that 12 new jobs will be created.
An office will remain in New Zealand where 10-year-old LignoTech Developments Limited will continue to hold the patents for the process that will use high-pressure steam and chemicals to transform wet distillers grains, a co-product of ethanol production, into a fine powder that can be mixed with other components to form resins.
Lauer said the company's pilot plant in New Zealand burned down a year ago.
It was where wood initially was used to test the process. Then it was determined that dry distillers grains imported from the United States, including some from Nebraska, worked better.
"The original inventor of this was a steam engineer who worked with commercial buildings, big old boilers," Lauer said.
The late Andrew Rafferty found a way to use high-pressure steam to change the molecular structure of biomass. "It basically breaks open the cells of living materials," Lauer said.
The Kearney plant will have a closed-loop system from which the only emission is steam. "The finer the powder, the better the product," Lauer said. "...So we will try to capture every particle because it has value."
Rafferty experimented with wood almost exclusively for the first five years before working with other biomasses, including distillers grains that had to be in the dry form to import. "In a full-sized plant, they'll use the wet (distillers)," Lauer said.
"We do not know if there will be a long-term relationship between the plant and KAAPA Ethanol," she added, acknowledging the several other area ethanol plants that could provide distillers grains.
Lauer described the Kearney Xylemer plant as an initial production facility that will process about 8 million pounds of fine powder annually that will be sold — there already is a letter of intent to buy in hand — to resin compounders. They custom mix powdered components and turn them into pellets for plastic industry buyers.
Lauer said the company's goal is to build a full-size 40-million-pounds-a-year plant in a state such as Ohio that is closer to the end users, but still has ethanol production sufficient to provide the distillers grains required.
A full-sized plant may have technologies to reuse the steam to create a fully closed-loop system.
Once such a plant is commissioned, the Kearney facility would continue to test the high-pressure steam process on other biomass products such as corn and soybean stover, sugar beat pulp, and maybe nut shells, Lauer said.
When asked about any potential impacts to the critical central Nebraska balance between corn, distillers grains and cattle, she said maintaining that balance is another reason Xylemer officials may look farther east for sites to build full-size plants.
"We have the cattle here and a market for distillers ... so it's important that we (Xylemer) don't compete with the cattle producers," Lauer said.
Some KAAPA members already have invested in Laurel BioComposite LLC and it was through that 4-year-old relationship that the opportunity blossomed to bring the Xylemer BioProducts plant to Kearney.
Lauer said the Laurel plant uses a different chemical-only process to turn biomass into a product for the plastics industry and its investors decided to "follow a proprietary path" with that technology, rather than do something with LignoTech Developments Limited.
KAAPA officials stayed in touch with the New Zealand company. "We wanted them to do more product development before we did more with them and that's exactly what they have done the past two years," Lauer said.
She added that because demand for the biomass-produced products is so great, the two Nebraska plants won't compete for the same market. "They both could make millions of pounds a year and not dent the market," Lauer said.
The end product from the Kearney plant will be rated class A, which Lauer said means, "no pits and no blemishes so that it's paintable" and also that it has a low moisture intake.
A product that provides smooth, lightweight finishes is attractive to the transportation industry for fuel-efficient benefits and aesthetics, she said.
Among the attractive qualities on a list made by Xylemer officials are: It is 55 percent to 75 percent lighter than currently used traditional fillers, which can help in meeting fuel and emission standards; consistent performance; flows well into molds and forms; can qualify for federal bio-preferred programs; and can be produced in powder or pellet forms for end users.
"Depending on the application, it can also make things stronger," Lauer said, explaining that the attributes depend on what the Xylemer powder is blended with and at what proportion.
She said the company's claims have been confirmed by two independent labs. Scion is a Crown Research facility that is part of the national laboratory system in New Zealand, and Reichhold in North Carolina is one of the largest resin manufacturers in the world that does independent resin product verifications.
Lauer said federal regulations define who will be qualified to invest in this latest KAAPA-initiated venture.
When asked for her message to potential investors, she said, "It's not very often that you can have an opportunity to invest on the ground floor of a company in your community."