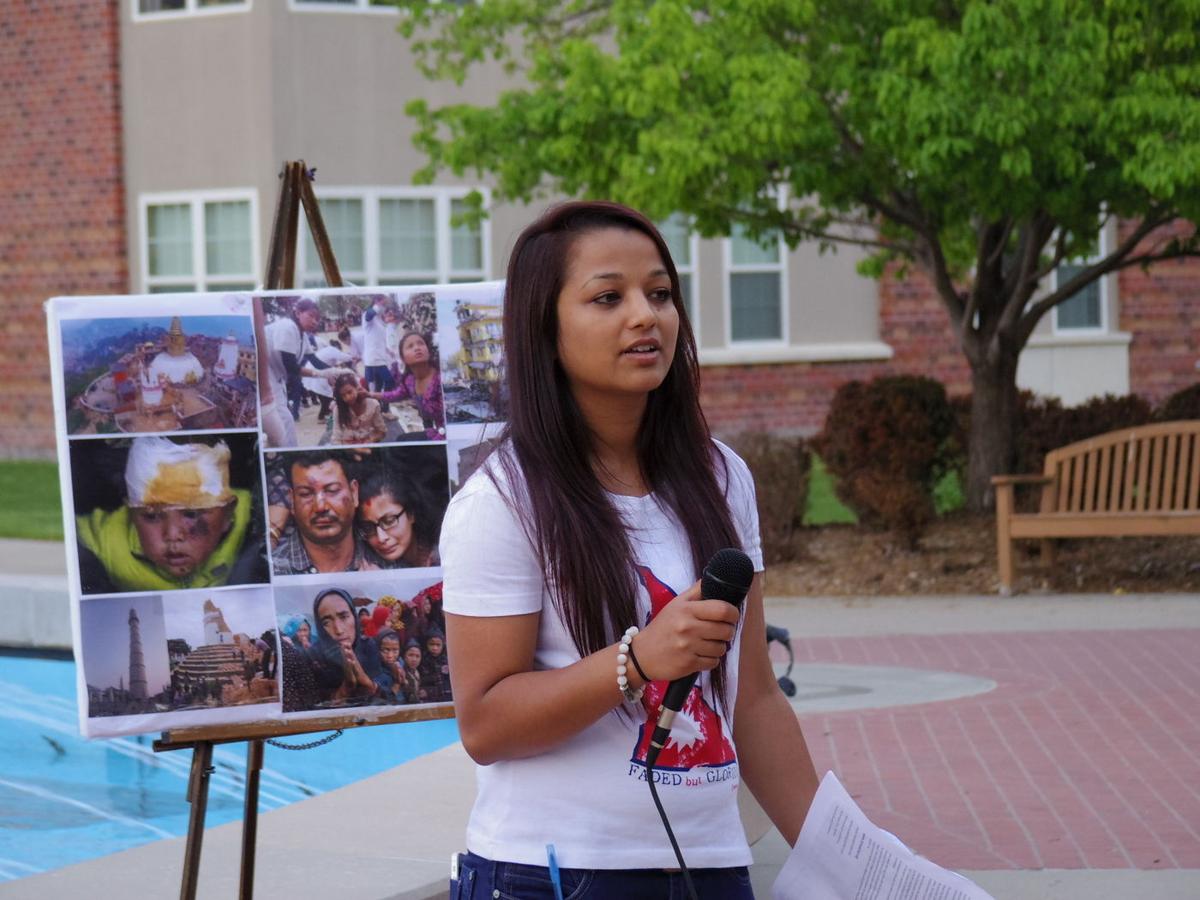 KEARNEY — Nearly $5,000 has been raised by students at the University of Nebraska at Kearney to provide earthquake relief for Nepal.
Fundraising efforts — led by the seven student members of the Nepalese Student Association at Kearney— began Tuesday and ended Friday with a candlelight vigil for Nepal.
"The response was totally amazing," Anjana Prasain said. She is a UNK graduate student and NESAK member from Imadol, Nepal.
The group has raised $4,776 so far, Prasain said, and that total will increase once funds dropped off at the office of International Education are counted.
"It was a huge response from the people of Kearney," Prasain said. "All of the Nepalese students from NESAK are very grateful to them."
One U.S. dollar is equivalent to more than 100 rupees in Nepal, which Prasain said could feed someone there for a full day.
The fundraiser is in response to a 7.8 magnitude earthquake that rocked the south Asian country on April 25, killing more than 7,000 people and displacing many others.
Prasain said that funds raised for earthquake relief will be donated to the rural areas hit hard by the earthquake.
Funds raised by NESAK will be distributed through the Himanchal Education Foundation, a nonprofit organization founded by UNK alumnus Mahabir Pun to develop remote areas of Nepal by providing educational opportunities to rural people in the Himalayas.
Relief efforts will continue into the summer, Prasain said, with possible food and clothing drives to come.