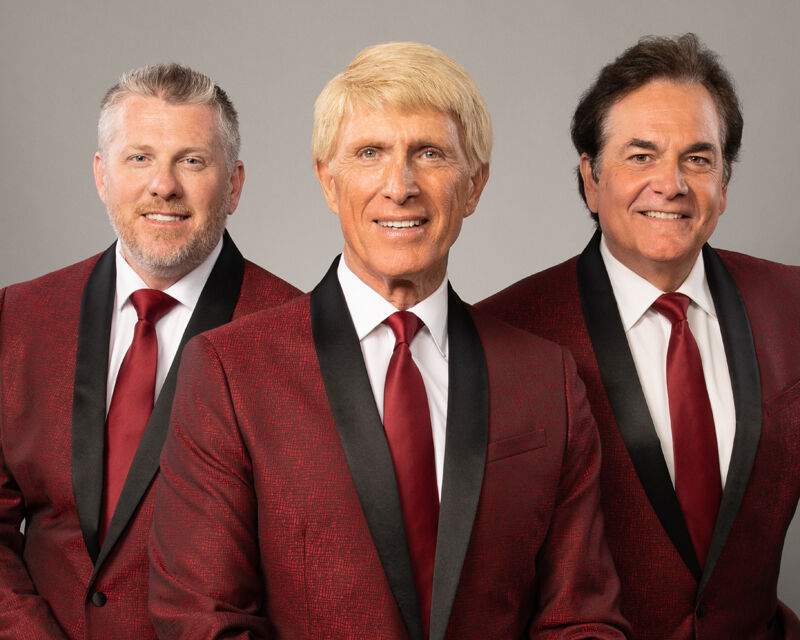 KEARNEY — Donovan Tea and The Lettermen had a commitment to perform at the Merryman Performing Arts Center in March 2020.
"Our last show was March 7 in Greenville, Tenn., and when we performed at that concert, we didn't know it would be our last one," said Tea, a member of the famous group. "I believe our next show was booked for March 11 in Kearney. It had to be canceled. At first we were all just kind of dazed with disbelief. As we waited through it, we decided we were going to lower our heads and just get through this and everything would be alright."
Eighteen months later, the touring plans of The Lettermen once again include a stop in Kearney at the Merryman Performing Arts Center. This time the group, first formed in 1959, will perform two shows, 2 p.m. and 7 p.m., Sept. 21.
Patrons who have tickets to previously scheduled performances of The Lettermen will be admitted. Call 308-698-8297 for details.
Tea joined the vocal group in 1984 while working at the Star Dust Hotel in Las Vegas.
"I started in this group when I was 29," he said. "The fact that I'm getting ready to turn 67 is kind of hard for me to believe. The years have gone by quickly."
Four years before he started with The Lettermen, members of the vocal group had seen Tea perform at the Dunes Hotel in Las Vegas.
"I was there doing a solo spot, which was a real lucky thing to have," he said. "The Lettermen were performing across the street at the Flamingo Hotel. They came across the street not to see me, but to see the 75 beautiful — and scantily dressed — girls in the show. Well, they saw me, too, quite by mistake."
Months later, Tea received a call asking him to come to Los Angeles to audition with The Lettermen including Mark Preston and founding member Tony Butala.
"I sang with them in July and we knew we had a blend," Tea said. "We shook hands, but we weren't sure then the whole transition would take place. I get called on Sept. 2, like a Tuesday, and they said, 'We're coming out and we need you to do a show on Saturday in Buffalo, N.Y.' I had five days to basically get ready for a 2 ½ -hour concert."
Tea made a deal with the owners of the Star Dust Hotel who allowed him to get out of his commitments and to travel to New York. The members of The Lettermen rehearsed until they boarded a plane on Friday and took a red-eye flight to Buffalo.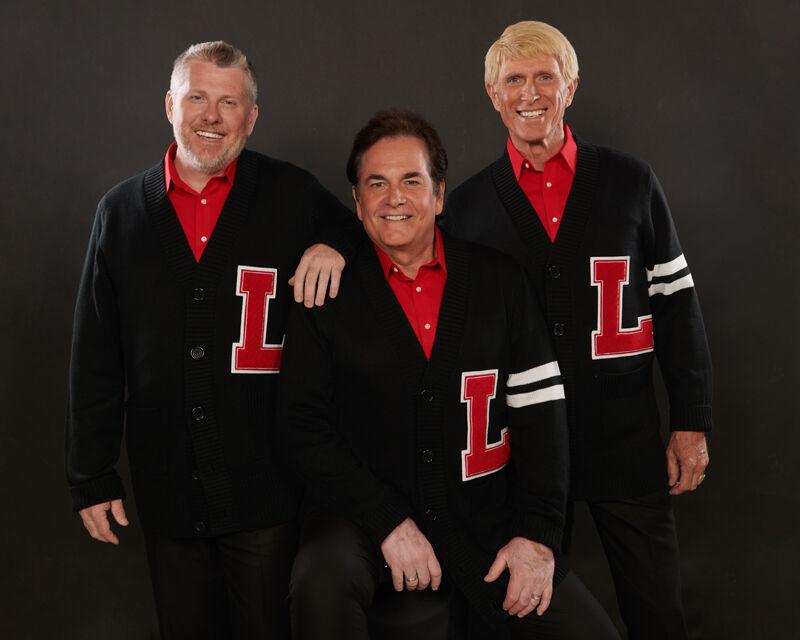 "We went on stage at 8 p.m. Saturday and got not one, but two standing ovations," Tea said. "I guess I didn't hurt the show too badly. I was so familiar with the songs of The Lettermen that I just had to learn my part on a lot of the songs. And we always switch off parts. There's not one guy who always does the high parts or one guy who always does the melody. We switch off many times in different songs, and even sometimes right in the middle of a song. If we're doing our job right, the audience won't know who is singing which part at what time."
Butala, the one original member of the group since the beginning, announced his retirement in 2019, shortly before the pandemic shut down most concerts. The Lettermen is known for hits like "The Way You Look Tonight," "Turn Around, Look at Me," "Put Your Head on My Shoulder," "I Only Have Eyes for You" and "Goin' Out of My Head."
With more than 60 albums of music, 60 singles, and 200 concert dates each year, The Lettermen have entertained generations of music lovers.
And after more than 30 years performing with the group, Tea said he found himself with some trepidation about getting on stage again.
"We've done 11 shows since things began to open up a little," he said. "We opened June 11 in Vegas. I think we have about 14 shows booked for the rest of the year. We used to do 10 to 14 shows a month. I will tell you that we're grateful to get back and do what we love to do. I'd be lying to you if I told you that the first time we walked on stage in Vegas, after a year and a half of not performing, that it didn't feel a little weird. I've been doing this for a few decades and I always tell myself I know what I'm doing."
That night, June 11, as he prepared to perform, Tea experienced a variety of feelings.
"When I walked out on stage after all that time off, I felt like I had a piece of baloney in each shoe," he joked. "It was a little bit different and weird, but it was a good night. My two criteria for success were met: The audience didn't throw anything at the stage and the check cleared."