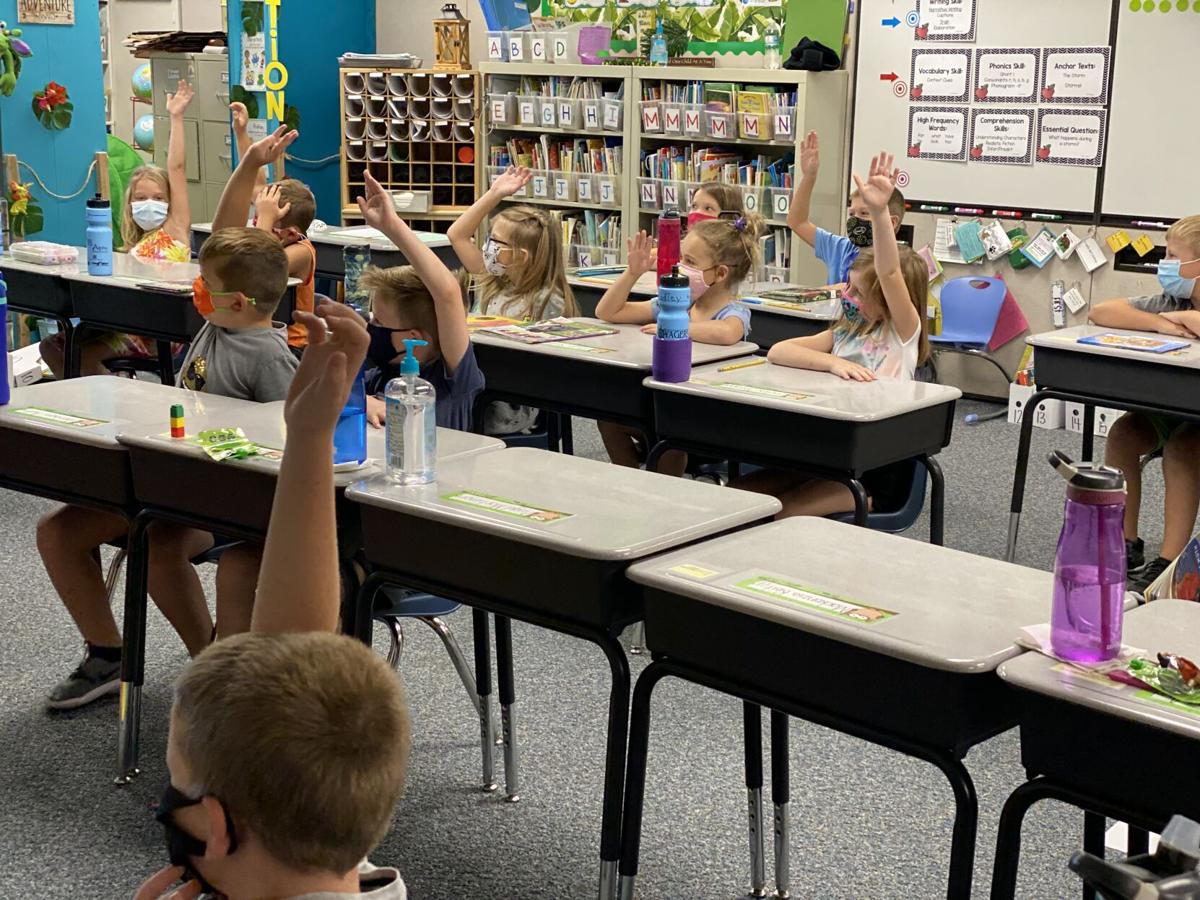 KEARNEY — Enrollment is down about 130 students in Kearney Public Schools this school year, meaning next year's state aid could drop by more than $1 million.
During his budget presentation to the school board Monday night, KPS Finance Director Chris Nelson attributed the drop in enrollment to an increase in homeschooling.
According to a story by the Omaha World-Herald, the number of homeschool filings this year in Nebraska was up 72.5% compared with the 2019-20 school year. The number of Nebraska children being homeschooled was 13,426 in the latest count, compared with just less than 8,400 in the past three years.
Enrollment last year for KPS was around 5,700. Losing approximately 130 students has enrollment down 2%.
In 2018-19, the most recent data available on the Nebraska Department of Education's website, a total of 207 students in Buffalo County were homeschooled.
Nelson affirmed during his budget presentation to the board that the enrollment drop will have an effect on next year's state aid, which factors in enrollment as part of the formula.
For a calculation, Nelson told the board one can estimate an $8,500 loss per student. At 130 students, that could total $1.1 million in lost state aid to the district.
However, this year, the district received an increase of state aid, which means the tax levy can be lowered. KPS is getting around $8 million in aid for the 2020-21 school year, up $1.1 million from the year prior.
As a result, the school board Monday night approved a one-cent decrease in the levy, lowering it to 1.21 per $100 of assessed valuation.
"Reducing the levy by a penny may not sound like much, but that's $400,000 of real money," board member Alex Straatmann said Monday night. "We've been beating the drum for four years to say that we are seeing a reduction in state aid. We had an increase in state aid this year, and as a result, we're lowering our levy. So I think as a board we're showing how the system should work."
This was the second year in a row KPS received an increase in state aid, after losing state aid every year since 2014-15.
For the 2020-21 school year, the district's General Fund Budget is $61,392,844.
Also at Monday night's meeting:
- The board approved purchase of a 2022 Bluebird Vision Bus, granting the bid to Nebraska Central Equipment of Grand Island. Between grant money and trading in three Suburbans, the district will spend $16,199 on the purchase.
- The board approved memorandums of understanding between KPS, the University of Nebraska at Kearney and Central Community College, which allows KPS students to take classes for college credit.
- The board approved a memorandum of understanding with the Kearney Police Department for school resources officers in KPS buildings.
- Straatmann, who serves in the U.S. Army Reserves, announced he has been called to active duty starting Oct. 1, but he will continue to serve on the board. He will not be able to attend meetings for the next 12 months. State law does not allow him to vote during this time, but he noted he will still be "an active member of the board."
Get local news delivered to your inbox!
Subscribe to our Daily Headlines newsletter.